After Major Push From Neighbors, Councilman Mathieu Eugene Announces He Will Join Participatory Budgeting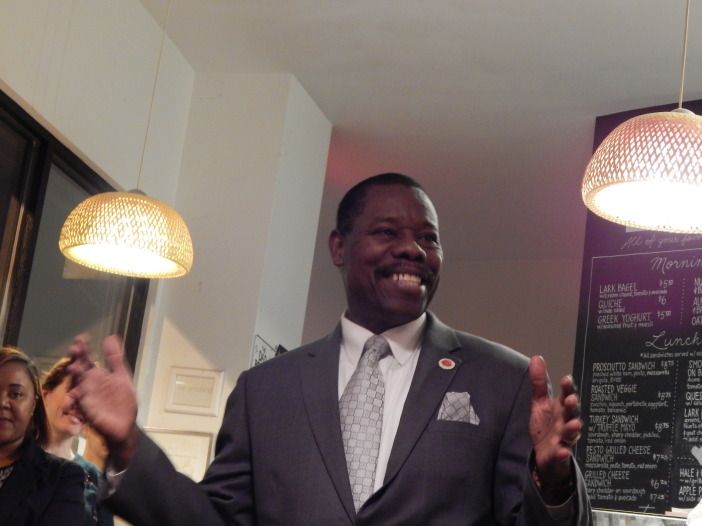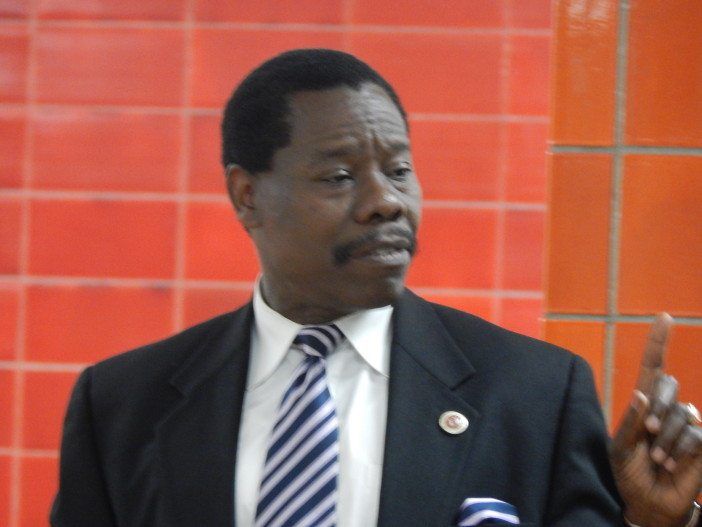 Following a major push from neighbors, Councilman Mathieu Eugene announced at Monday night's Community Board 14 meeting that he will be involved in the next round of participatory budgeting — a coup for area residents who have, for years, said they wanted to see the program be implemented in our neighborhood.
The move will allow residents in the 40th Council District, which includes neighborhoods like Kensington and Ditmas Park, to directly vote next year on at least $1 million in capital projects they'd like to see funded in our area (so, for example, other Council members have allocated funds for libraries, schools and more as part of the process). All residents living in the district who are 16 years old or older are permitted to vote.
"I was going to be part of participatory budgeting last year; my office and the office of the [Council] speaker are working together, and we are going to have participatory budgeting in the 40th District," Eugene said during the CB 14 meeting.
We confirmed with David Suarez, a spokesman for Eugene, that the legislator will be joining the next round of participatory budgeting.
The announcement follows much advocacy on the part of neighbors, who for years have said they'd like to see Eugene participate in the program that was offered by 24 Council members this year, allowing more than 51,000 New Yorkers to vote this spring on $32 million in capital projects across the city. Neighbors recently joined forces to encourage Eugene to adopt the program, launching the Residents of District 40 For Participatory Budgeting.
"We're thrilled that he has gotten on board," neighbor Carmen Mason Browne, one of the founding members of Residents of District 40 For Participatory Budgeting, told us today, noting that other local Council members have successfully offered the participatory budgeting process in their districts. Among the nearby legislators who have been involved in it include Councilmen Jumaane Williams and Brad Lander.
Carmen also noted that the Residents of District 40 For Participatory Budgeting will still hold its meeting this Thursday, June 11 for all neighbors who are interested in learning more about the participatory budgeting process — and how to get involved themselves. You can find out  more about the meeting here.
"This is the kind of community where people will get behind it and support it," Carmen said. "They'll roll up their sleeves and do what they need to do to make it successful."
According to Eugene's office, the Councilman has been in talks with Speaker Melissa Mark-Viverito about becoming involved in participatory budgeting since last year — a statement that comes as a surprise, particularly because when neighbors have repeatedly asked Eugene's office about participatory budgeting, he did not say he was considering it.
Neighbors said they'd like to thank Eugene for listening to his constituents and agreeing to jump on board with participatory budgeting, stressing that it will help to bring together neighbors of all ages and backgrounds.
"The councilman has been doing a lot of great things, and this is something else he can be a champion for," Carmen told us. "We're very excited, and we really want to work with him so that it's super successful."
To learn more about becoming involved in the participatory budgeting process, you can reach Carmen Mason Browne at 347-787-7124 or 917-680-9475. For more information about participatory budgeting in general, you can go here and here.