After Losing Lease, Brooklyn Food Co-op Fights To Stay Alive
CLINTON HILL – Facing the loss of their longtime lease, members of a Brooklyn cooperative grocery store are fighting to stay together and find a new home for their business.
After learning that the building they have operated out of since 2011 had been sold, the board of directors at the Greene Hill Food Co-op in Clinton Hill recommended that the cooperative be dissolved. But at a packed meeting in late February, members voted to attempt to raise enough money to lease a new space.
The
fundraising campaign
has "been a beacon of hope," said Greene Hill board member Christopher Gollmar. "I was ready to stick to the numbers, do the only fiscally responsible thing. But if we raise enough money, we can also responsibly relocate."
The group has until April 13 to hit their goal of raising $30,000, before their lease officially ends on May 1. These funds will help cover increased rent and moving costs, construction and renovation at the new site, and keep finances afloat during the transition.
"May 1, we're either closing our doors or relocating," said Gollmar.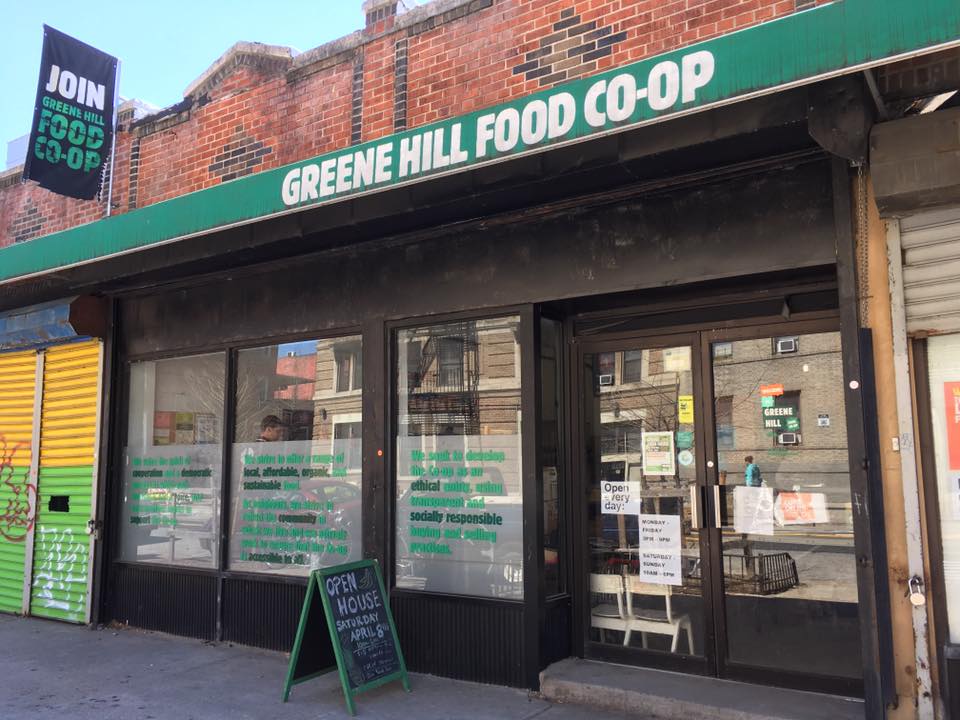 Gollmar said the board has scouted out a potential new location, just a few blocks away from the current space on Putnam Avenue, but declined to give specifics, saying he didn't want to jeopardize the real estate deal before it is completed.
For fans of the TV show "Broad City," you already know Greene Hill: it was the setting for an episode where
Abbi pretends to be Ilana
in order to commit food co-op fraud. In real life, about 300 people co-own and operate Greene Hill, committing a monetary investment and a monthly workshift in exchange for membership, which includes shopping privileges and voting rights on business decisions.
"When you work because you contribute to the operations, it's a different feeling than going to the grocery store," said Alicia Brindisi, 37, who has been a Greene Hill member since she moved to Bed-Stuy four years ago.
"It's not just a place to get organic kale," Brindisi added, pointing to the co-op's efforts to support other cooperatives elsewhere in Brooklyn and fundraise for nonprofits.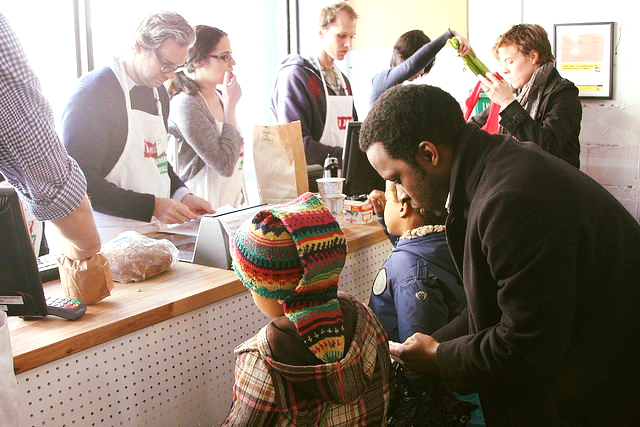 Those recent initiatives are part of why Gollmar hopes the co-op survives.
"I think of cooperatives as a way to participate in an alternative economy," he said. "It would just be deeply sad to lose the co-op now when it felt like we were just starting to hit our stride."
But Gollmar also sees this moment as potentially transformative. Temporarily ceasing operations during the move and renovation will give the co-op time to rethink what they have been, and what they could be.
"How do we include families who have working adults when there's a work requirement?" Gollmar said. "How do we make sure that we're shifting from what is currently a primarily white space to something that's intentionally racially diverse and inclusive?"
The co-op has just three more weeks to figure out if they can afford the space to answer those questions.