After Fire At Lundy's, Tenants Get Back To Business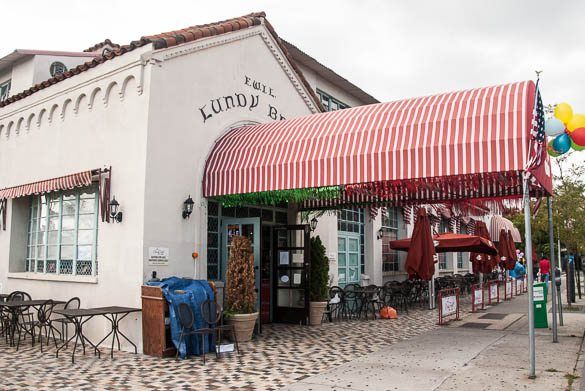 First they survived Superstorm Sandy's wrath, and now they're surviving a fire that drew a massive response of more than 100 firefighters, and left one fireman with minor injuries.
We headed over to the historic Lundy's building (1901 Emmons Avenue) on Saturday to check in on how the businesses were doing. We're ecstatic to report that the FDNY response made it seem much worse than it was – and all the businesses on the first floor are back up and running.
Masal Cafe, Cherry Hill Gourmet Market, and Momo – the new name for Momoyama – were all serving patrons this weekend (and, we're told, Masal and Momo reopened the same day as the fire). Cherry Hill is left with a smokey smell, but the market area appeared largely untouched. The fire began in an air duct in Cherry Hill's kitchen, and firefighters unfortunately had to tear through the walls around it to extinguish the flames.
That means Cherry Hill's kitchen is still offline, keeping their cafe and cooked goods area closed. A manager told us on Saturday that hope to partially reopen the kitchen in the next few days, and expect a full return to business in a week or so.
The second floor of Lundy's was a different story. Home to a couple of medical and law offices, as well as a salon, all the businesses were shuttered on Saturday. It's unclear if it's because of damage or just because it was a weekend. The elevator was out of order and in the process of being repaired when we stopped by, and some scars from the fire – primarily holes poked in the ceiling by the FDNY – remain, as you can see in the photo below.
Here's to wishing all of these businesses a speedy recovery. Make sure to head over there  in the next few days and spend a few bucks to help the businesses along!