After 85 Years Of Haircuts On Church Avenue, A Dunkin' Donuts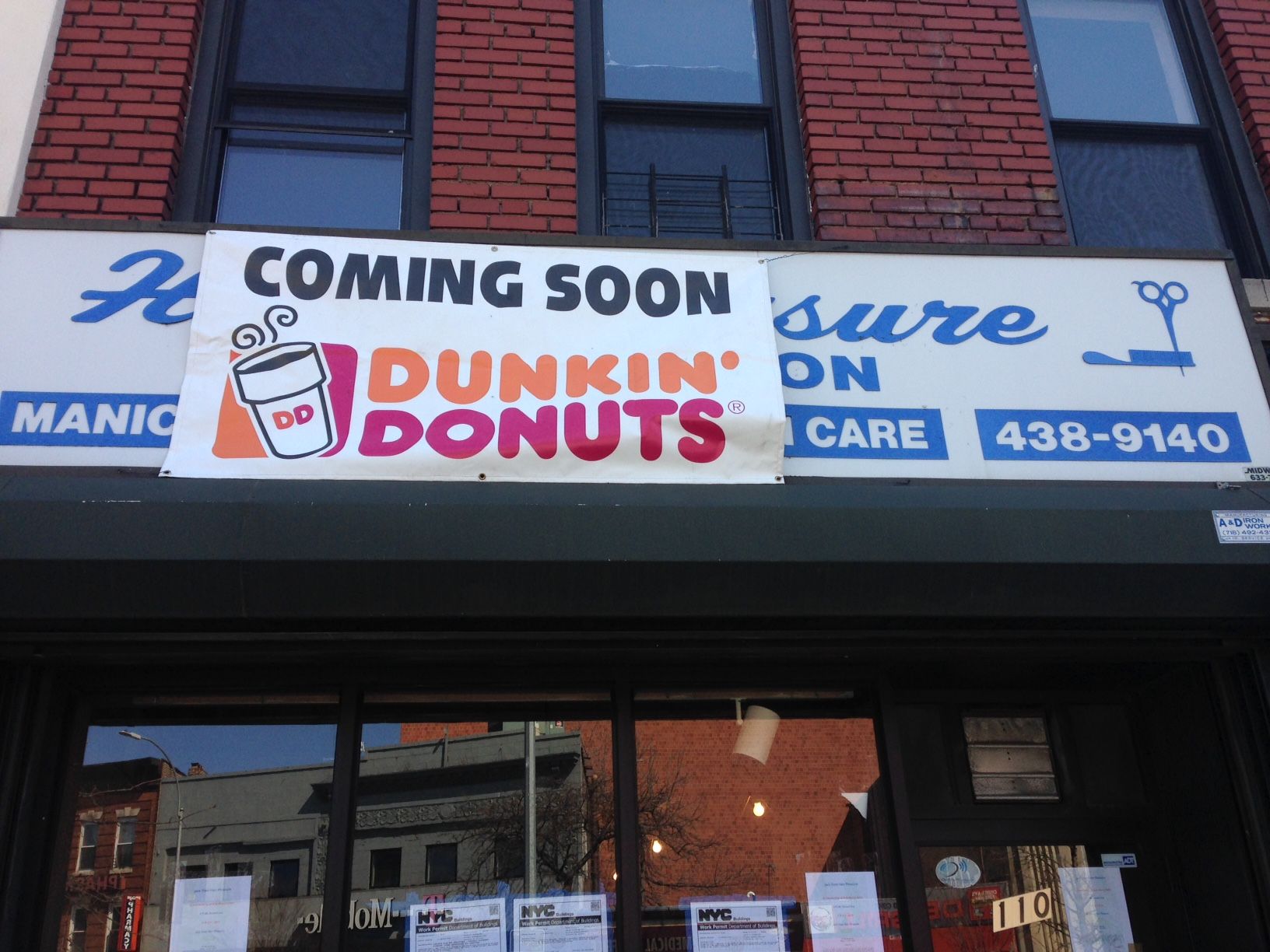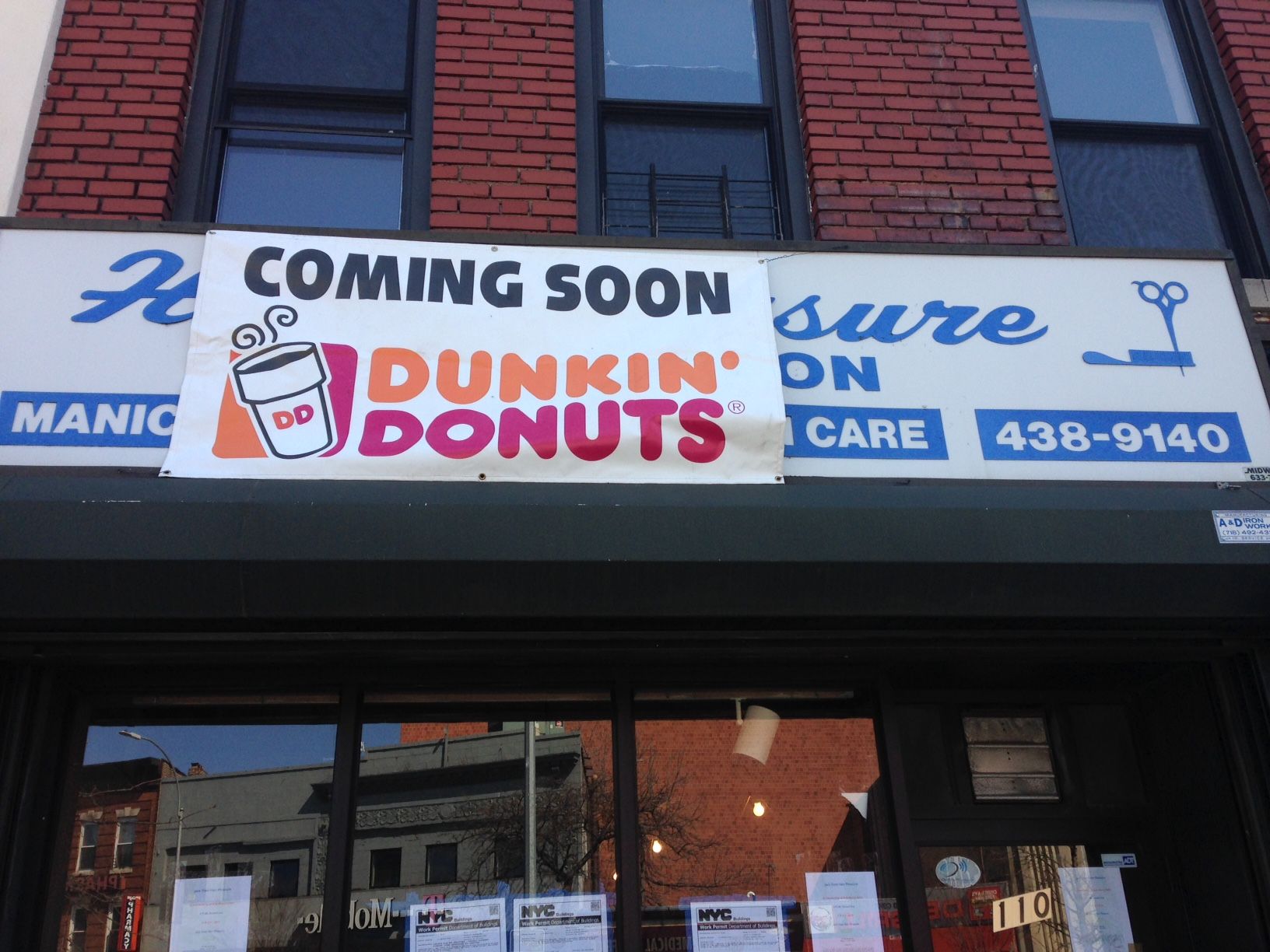 A Kensington storefront that has housed haircutting establishments for over 80 years will soon be a Dunkin Donuts.
The Hair Pleasure Unisex Salon at 110 Beverley Road has been shuttered, and the Massachusetts-based Dunkin Donuts will be moving into the the ground floor commercial space at the intersection of Beverley Road and Church Avenue, right next to a Walgreens.
With 568 stores, Dunkin Donuts has been New York City's "largest national retailer" for eight consecutive years, the Center for an Urban Future reported in 2015.
Both the Hair Pleasure salon, and the small building that housed it, are owned by area resident Vincent Laspisa. He said that he had been cutting hair at this and another Kensington location for a combined total of 47 years.
A barber shop occupied the ground floor at 110 Beverley Road before him, Laspisa said, and some sort of haircutting business has been in the space for 85 years.
Laspisa appeared conflicted about closing his business. "I feel terrible," he said when speaking about the end of haircutting at 110 Beverley Road. He explained that customer volume had dropped considerably as the neighborhood has changed, and that he and his son felt that the business was no longer viable.
On the other hand, Laspisa said, the new Dunkin Donuts will provide another food option for Kensington.
The stylists at Hair Pleasure will still work in the neighborhood, Laspisa said.
When I visited Hair Pleasure for haircuts over the years, I was struck by the number of neighbors who dropped in to say hello and have a chat with employees at the salon.
One of the stylists at Hair Pleasure posted this message on her Facebook page on March 11th:
"I'm writing this post with a heavy heart… I have had the pleasure to work at Hair Pleasure unisex salon for the past 30 years… It has been…serving this area for over 45 years and I'm heart broken to say our doors are closing tomorrow … This has been my second home & family to me… I not only work with wonderful people but have been blessed to have good & loyal people as clients…
We are hoping to find something in the area & stay together to continue serving this community but it will take a little time … I hope to have good news soon… Thank you for all of you who have made the last 30 years special ❤"