After 38 Years, Abe's Frame Shoppe In Search Of A New Home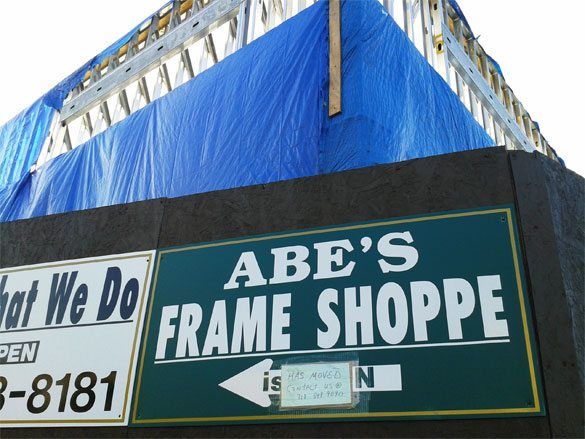 After 38 years in the same location, Abe's Frame Shoppe is leaving its 2606 East 16th Street location for new digs.
Erica Sherman spotted the hand-written note on the sign the other day and snapped the above photo. The note said the business has moved and offers up a telephone number but not an address.
We called the number to find out the new address, but were greeted by an answering machine informing us that all work is temporarily being done in a new location that's not open to the public, and that they're looking for a new storefront from which to serve customers. They're keeping the (718) 648-9090 number.
The building itself, on the corner of Avenue Z, is now entirely vacant. It used to house the Sheepshead Bay Gourmet Market, Learning Wheel and others, but, one by one, each business vanished. The landlord, Waldorf Realty Co., is renovating the property, and told us back in 2010 that they were not renewing some of the business' leases so that they could market the property as one large space.