Adoptable Animal Of The Week: Tiki The Dog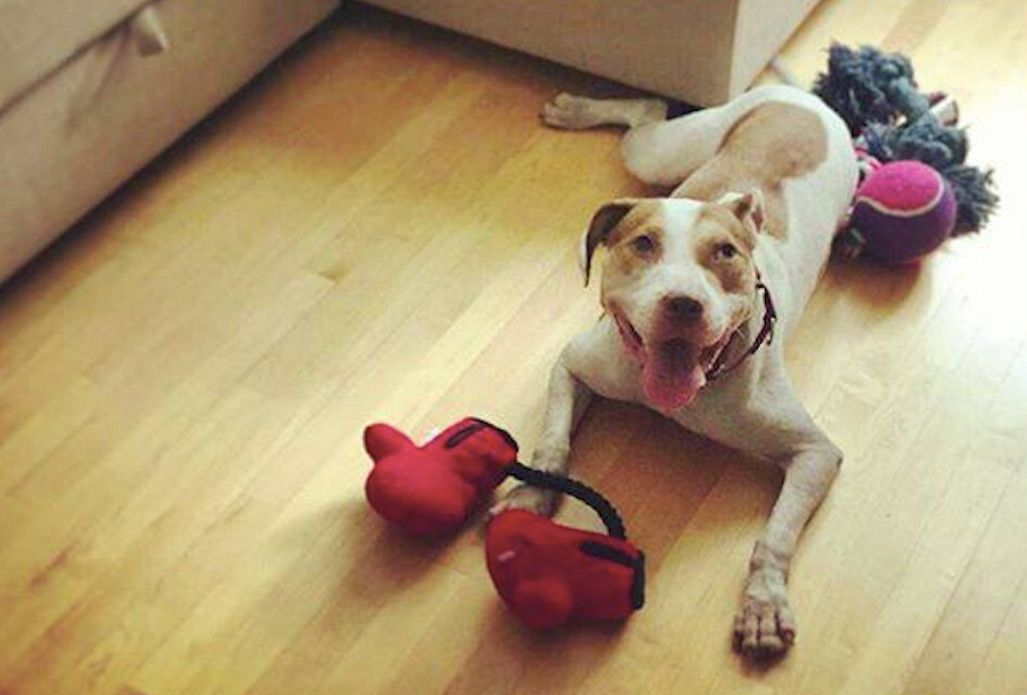 Looking for a new companion? Tiki the dog is a sweet, smart, and loves to snuggle, and give kisses. Tiki is looking for a forever home.
Sean Casey says:
Two-year-old Tiki is currently in foster but she is looking for her forever home! Tiki has adjusted great to life in a home, her foster daddy tells us she is sweet, smart, and loves to snuggle, and give kisses. She is already housebroken and will even walk over to her leash when she wants to go out for a walk. Tiki is super smart and uses food dispensers to keep her mind sharp and active. She is good with children and has been friendly with other dogs she meets on the street (just a little eager to play with them!).
You can arrange to meet Tiki at the Sean Casey Animal Shelter, located at 153 E 3rd Street, between Fort Hamilton Parkway and Caton Avenue — a quick trip on the F/G to Fort Hamilton Parkway — open daily from 11am to 7pm. For more info, call 347-599-1500. You can also email them at foster@nyanimalrescue.org.