Adoptable Animal Rescue Edition: A Duo Of Kensington Cats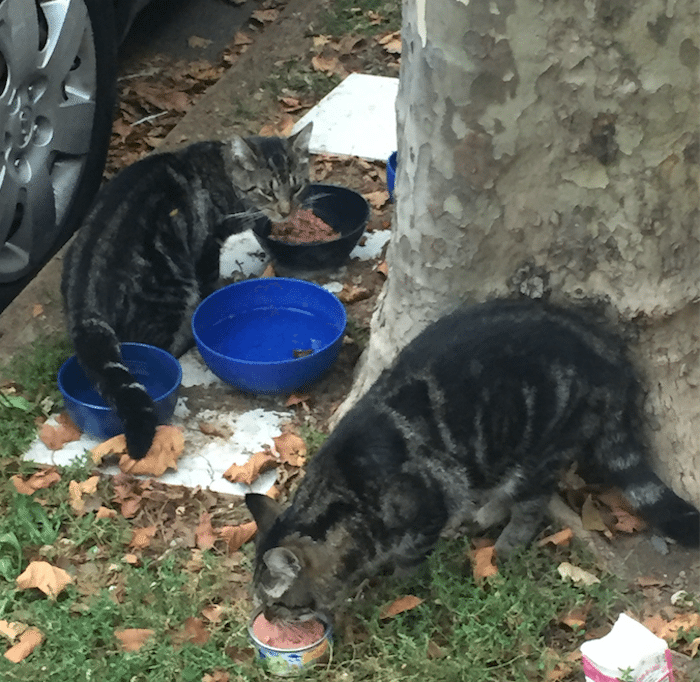 These two lovable house cats have been recently abandoned and are living on the street. They need a good foster home or an adoption, and this neighbor is willing to help pay the bills.
Sandy Sobanski has been seeing them daily, near Albermarle Road and East 2nd Street. She writes:
The two, recently abandoned house cats are clearly related, but there's also a third young grey one that is more shy and might be feral. I spoke to someone on the block who said that the owner of the two housecats had recently moved.
The cats are now living outside and people in the neighborhood have put food out for them but it is very close to the streets. I have too many rescued animals to foster them, but they need a temporary (or permanent) home while we can go through the right process to get them adopted. I can cover the bills for the their check-up and shots.
To help Sandy rescue these cats, and either foster or adopt them, contact her immediately at dragonsandy1@yahoo.com.