Adopt Prospect Park's Ghost Dog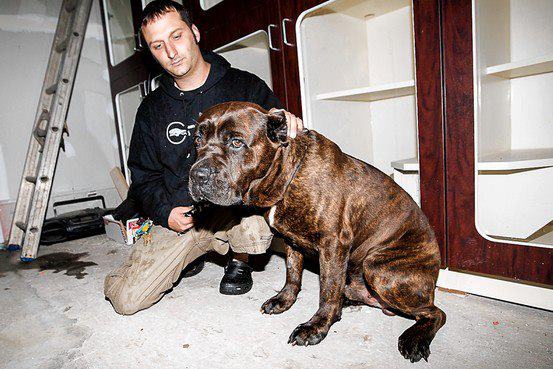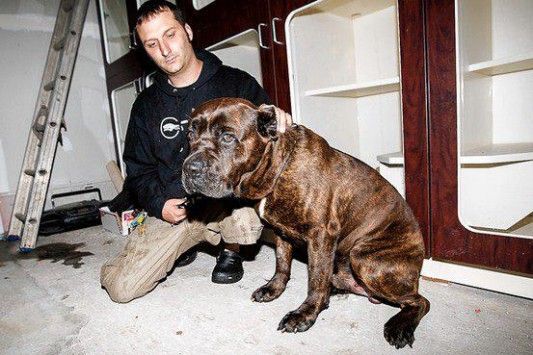 Ghost Dog is back!
No, not a re-release of the Forest Whitaker/Jim Jarmusch classic. This is Ghost Dog, the longtime resident of Prospect Park  who was taken in by Sean Casey Animal Rescue back in May (at the time, Sean insisted that the dog was not so much caught as turned himself in).
Yesterday, SCAR announced on their Facebook page that Ghost Dog is now available for adoption:
Ghost Dog is a beautiful, friendly dog and he is about 4 years old. He is neutered and up to date with vaccinations. Although he is still nervous going outside, he now enjoys going for walks and we expect that he will continue to improve. Ghost Dog is very strong and his new guardian will need to be physically capable of handling him as well as emotionally capable of training him. We feel that a home with an experienced dog owner having those qualities is the best option for Ghost Dog. If there is a back yard available it needs to be very secure (having a yard is not a requirement). If you feel you can provide this for Ghost Dog please email us for an adoption application at adoptghostdog@gmail.com. Please be patient as we need to carefully assess each applicant to ensure that Ghost is placed in the best home to meet his needs.
Sounds like he's a little bit of a handful, but also a great companion for the right person. Anyone interested?
We'll just say this: if you are interested, please note that, as of this morning, the post already has 627 likes and 84 comments, most of which are along the lines of:
"He sure is handsome!"
"What a beautiful boy!"
"What a hunk!!!"
Many, many exclamation marks. So best of luck to all and please let us know if you end up adopting this lovable vagabond.
Photo via Wall Street Journal