Additional Garbage Collection Planned for Passover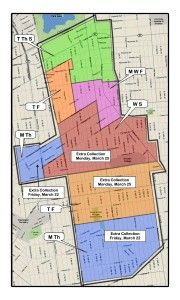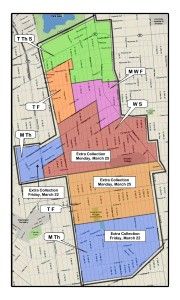 Additional garbage and recycling collection will happen in preparation for Passover.
The Department of Sanitation once again approved the Community Board 14 plan for increased garbage removal. To highlight:
Tuesday/Friday and Wednesday/Saturday will have an extra pick up on Monday, March 25.
Monday/Thursday will have an extra collection on Friday, March 22.
All recycling needs to be curbside before midnight on March 24 for the 12:00 am to 8:00 am March 25 collection.
For more information read the Passover Sanitation Letter and follow the Passover Sanitation Map.