Add A Furry Member To Your Family This Weekend At An Adoption Event In Front Of Qathra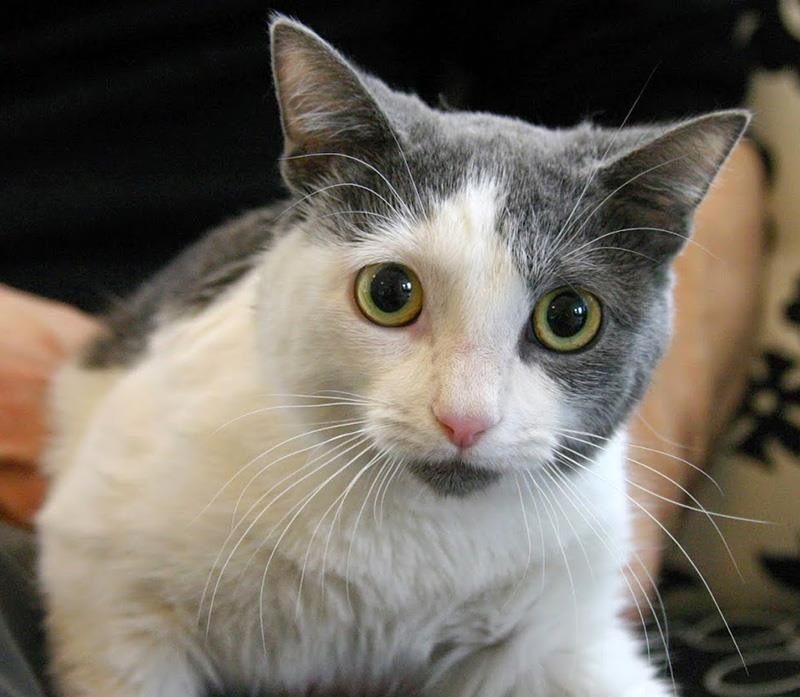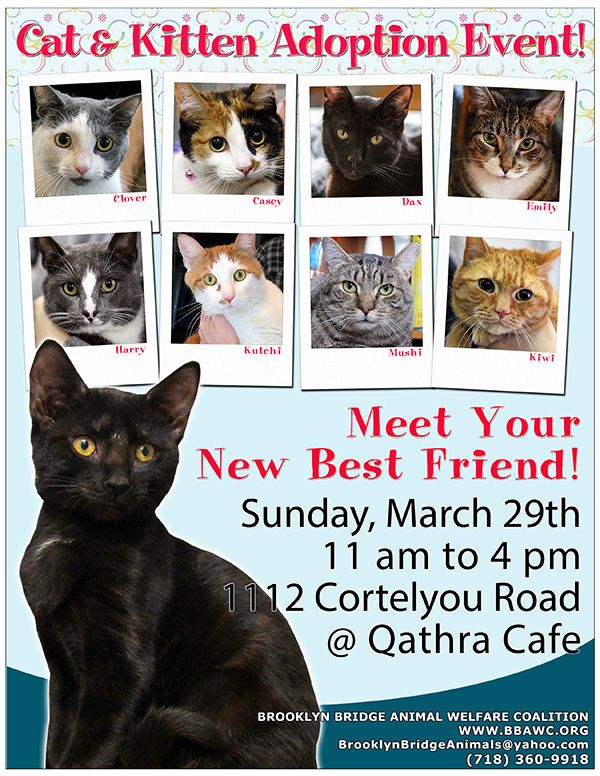 Good news, neighbors!
After we were disappointed to learn that the Brooklyn Bridge Animal Welfare Coalition's cat and kitten adoption event was canceled last week due to one of the people involved being sick, the festival of fur has been rescheduled for this Sunday, March 29.
The coalition will be using a North Shore van for the adoption event, which will take place at 1112 Cortelyou Road — right outside Qathra Café, from 11am to 4pm.
To give you a glimpse of the overload of cuteness you'll be able to see on Cortelyou, here are some of the kittens and cats that'll be there: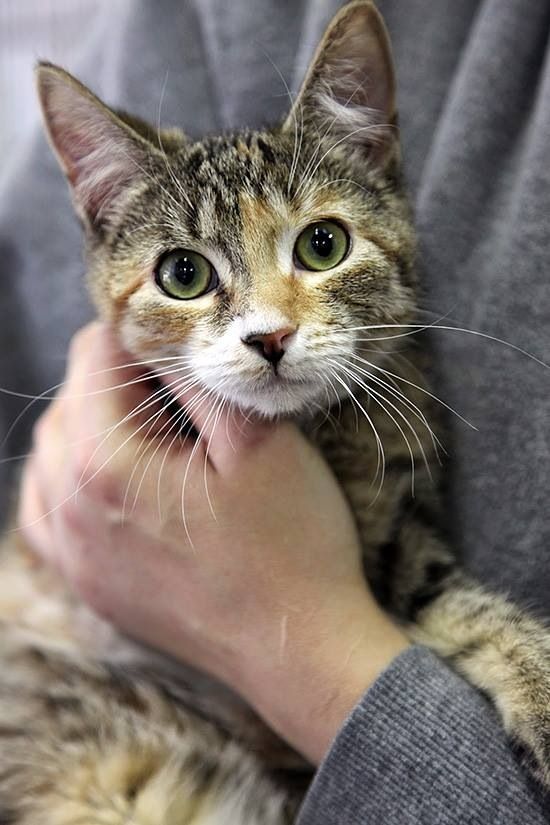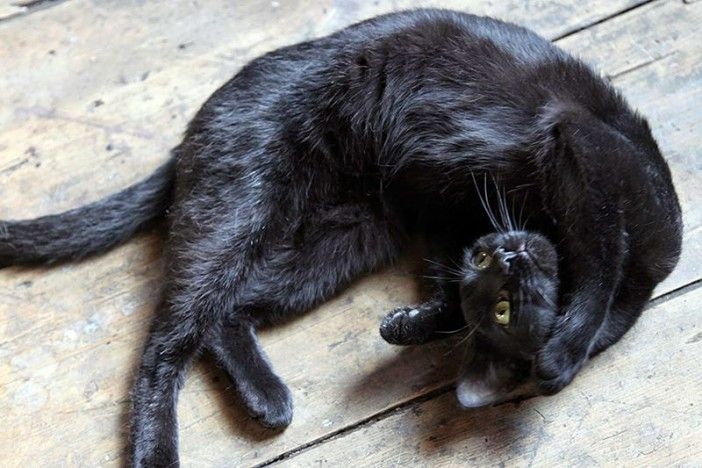 If you'd like more information about the event, you can call the Brooklyn Bridge Animal Welfare Coalition at 718-360-9918 or email BrooklynBridgeAnimals@yahoo.com.
And, again, many thanks to neighbor Elizabeth for letting us know about this!