In Effort To Engage Chinese Voters, ACUS' Warren Chan Introduces Colton Challenger Stephen Yeung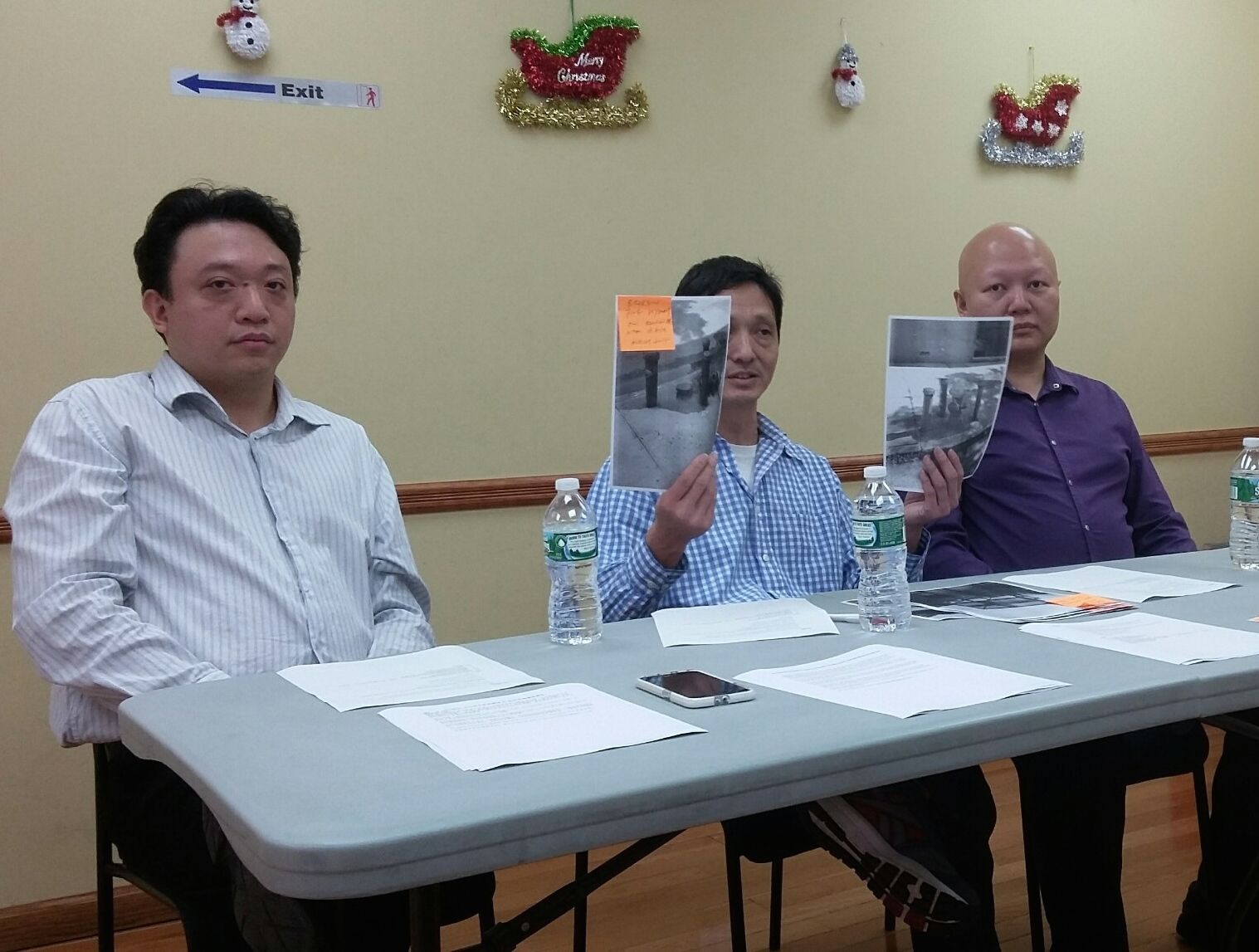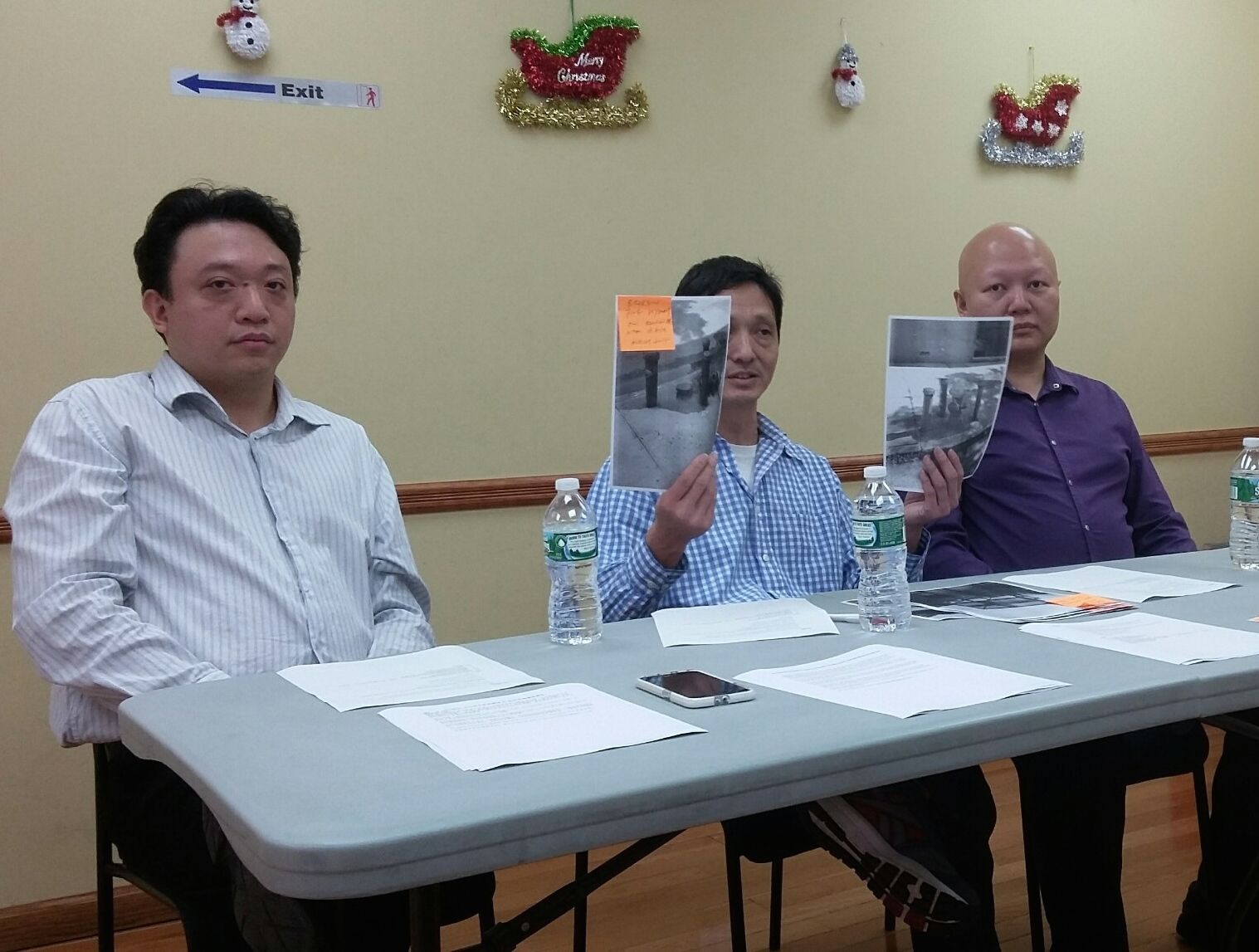 "I don't care about being politically correct," Warren Chan, executive director of Asian Community United Society (ACUS) told a handful of mostly Chinese-language press reporters on Sunday. "Our candidate, and our future candidates, will put the Chinese as a top priority."
Though the official paperwork has yet to be filed, Chan called a press conference this weekend to announce Community Board (CB) 11 member Stephen Yeung's candidacy for the 47th New York State Assembly District — which encompasses Bath Beach, Bensonhurst, Gravesend, Dyker Heights and Midwood — at the ACUS headquarters (6506 Bay Parkway).
With Chan as his campaign manager, Yeung hopes to run as a democrat and dethrone Assemblyman William Colton, who has held the seat since the mid-90s and is considered a strong, effective and well-liked political leader.
A Hong Kong-born father of two, Yeung has lived in Bensonhurst for 30 years and holds a degree in finance from Baruch College. He spent the early part of his career working as a financial analyst at Municipal Credit Union (MCU) and the last four years as a program director at ACUS.
Yeung cited his experience working with seniors at ACUS and handling quality of life complaints as a CB 11 member as evidence of his investment in the community.
"Within a week, they came in and fixed it," said Yeung holding up a photo of a leaky fire hydrant. "Are you guys happy with the job I did? Of course, yes!"
While Chan acknowledges that an immediate victory is not likely, he said he believes the campaign — and future campaigns — will encourage Brooklyn's Chinese community to participate more in the electoral process.
"Our ultimate goal is to stimulate the Chinese vote," he said. "Right now, in Brooklyn, lots of Chinese have no reason to vote. It's an election between two white guys. I will give them that reason to go to the polls every year."
Chan said he can't run for office himself because he doesn't currently live in the district, but that he is "very upset" about the way other Chinese American elected officials in New York have not prioritized the community.
In Brooklyn, Chan says many feel "betrayed" by Manhattan Councilwoman Margaret Chin who has not taken a strong stand in support of Officer Peter Liang — a Gravesend native — who was indicted for killing Akai Gurley in February. Meanwhile, in Queens, Congresswoman Grace Meng and Councilman Peter Koo disappointed many Chinese-born New Yorkers when they endorsed Korean candidate Ron Kim for State Assembly over a Chinese candidate, according to Chan.
"I don't want to see those fake candidates that we've seen in the past. Those are really a shame to the Chinese community," says Chan. "I don't want our candidate to put the party's agenda over the Chinese. We will depend solely on the Chinese vote."
Colton, ironically, was one of the only politicians to defend the indicted police officer, but Chan said Colton needs to do more to represent his Asian constituents.
When asked how he differed from the incumbent, Yeung pointed to Colton's lack of success in halting the city's construction on the Gravesend Bay Waste Transfer Station. Yeung says he will mobilize Chinese homeowners to stage larger protests of 500 or 1,000 people and send a much more powerful message to the mayor.
"I don't want [elected officials] to take the Chinese vote for granted. They say 'the Chinese are going to vote for me anyway,'" said Chan. "This will send him a message, that the Chinese vote will impact."
Chan also claims that Councilman Mark Treyger, Colton's protege, invested the majority of his discretionary funding into Coney Island, neglecting the needs of Bensonhurst's Asian community. Based on the size of the neighborhood's Chinese population, Chan says 30 to 40 percent of the neighborhood's capital and discretionary funding should go to the community.
Still, with little experience in the political sphere, Chan called Yeung's campaign a "practice run."
"There are a lot of technical issues to run a campaign, and no one wants to teach us how to do it, so I am doing it myself. We don't even know exactly how campaign finance works," said Chan.
"Political power is still a mystery for us," he added. "We don't know what [the Chinese community] is capable of. Maybe we can accomplish lots of things, or we can accomplish nothing."
Primaries for the State Senate and the State Assembly will be held on September 13, 2016. A general election will take place on November 8.