Actress Leah Remini Shares PS 200 6th Grade Photo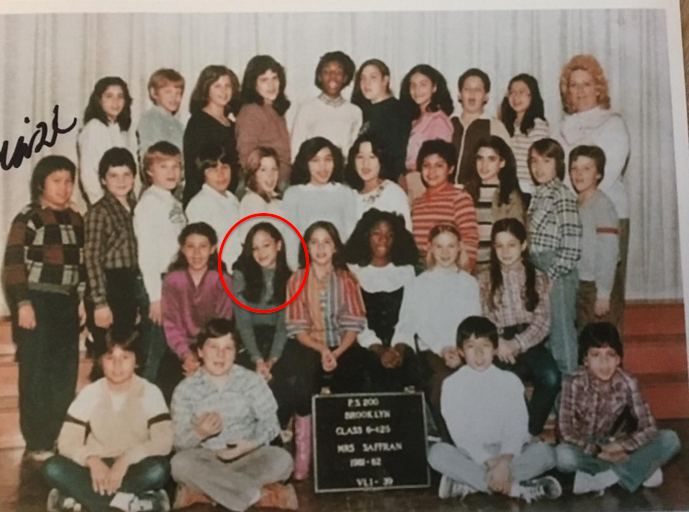 With a new memoir out, a starring role in the TV Land comedy The Exes, and a reality TV show centered around her family life, actress Leah Remini has a lot on her plate right now.
But despite the glitz and glamour of Hollywood, Remini has remained remarkably honest and down to earth. The actress — who is most famous for her hit role as Carrie in King of Queens — displayed her Bensonhurst roots today by posting a photo of her 6th grade class photo from P.S. 200 Benson School, circa 1982, on Instagram.
"Loved that my old classmate from PS 200 in Brooklyn showed up to my book signing yesterday and brought with him our school picture! Second row from the bottom is little Leah! Lol #tbt," she gushed in the caption.
Reminis' book Troublemaker: Surviving Hollywood and Scientology details her family's tumultuous 30 years in the Church of Scientology and ther eventual gut-wrenching decision to leave.
In a recent interview with ABC News' 20/20, Remini revealed scandalous details about Tom Cruise's role in the church and the backlash she faced for speaking out. The self-described troublemaker also described feeling somewhat marginalized as a child in Bensonhurst since her family lacked the status symbols required in the tight-knit Italian American neighborhood.
"I always felt like kind of an outsider because I didn't have 'the right things,'" Remini, who has an Italian father and Jewish mother, told her interviewer using air quotes. "I didn't have a cadillac, you know, I didn't have plastic on my furniture — that was the 'right way' to be if you were Italian."
In the latest season of her TLC reality show Leah Remini: It's All Relative, the actress speaks candidly about her humble Brooklyn beginnings as she visits Bensonhurst with her daughter Sophia and husband cuban singer Angelo Pagán. The family even makes a pitstop at DaVinci Pizzeria (6514 18th Avenue), where Remini teaches her little girl how to fold a slice like a true New Yorker.