Accident On Oriental Blvd and Hastings Street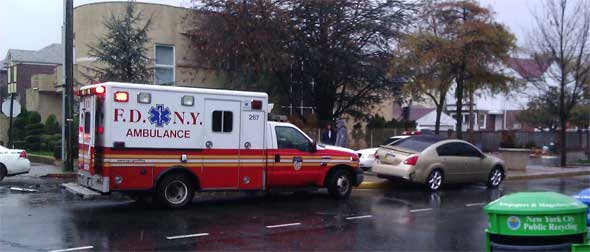 Two Nissans were involved in an accident on Oriental Boulevard and Hastings Street at around 1:00 p.m. The tan car in the photograph jumped the curb of the median. It is unclear if anyone was injured. We'll fill you in if we find out more.
Thanks to Lenny for the tip and photo.