Accessibility Lift at Dorchester Senior Center Now Operational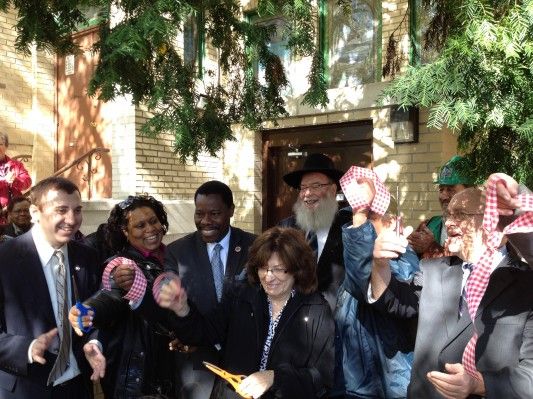 It took several months to get the necessary permits, two months to build and even longer to fix a few electrical problems, but the accessibility lift at the Dorchester Senior Center is now operational. The lift has allowed the center to expand its reach around the neighborhood to a significant number of seniors who were not able to walk down the stairs that were previously the only entrance.
The occasion was marked by a ribbon cutting attended by some of the most well-known faces in the neighborhood including Assemblyman Jim Brennan, Assemblywoman Rhoda Jacobs, Councilman Mathieu Eugene and Senator David Storobin. A representative from Marty Markowitz's office also made an appearance and, of course, a proclamation lauding the Senior Center's "fabulous" good work. Jo Anne Biswakarma presided over the ceremonies.