A Welcome Dinner For Hotel Shelter Residents In Williamsburg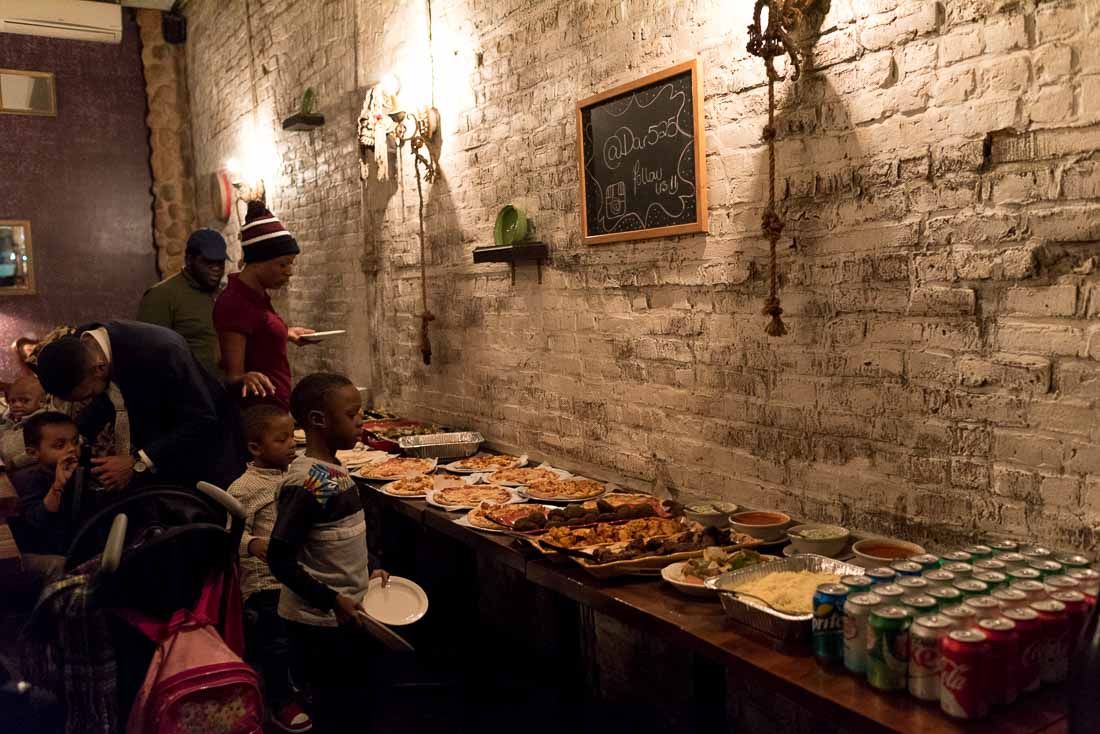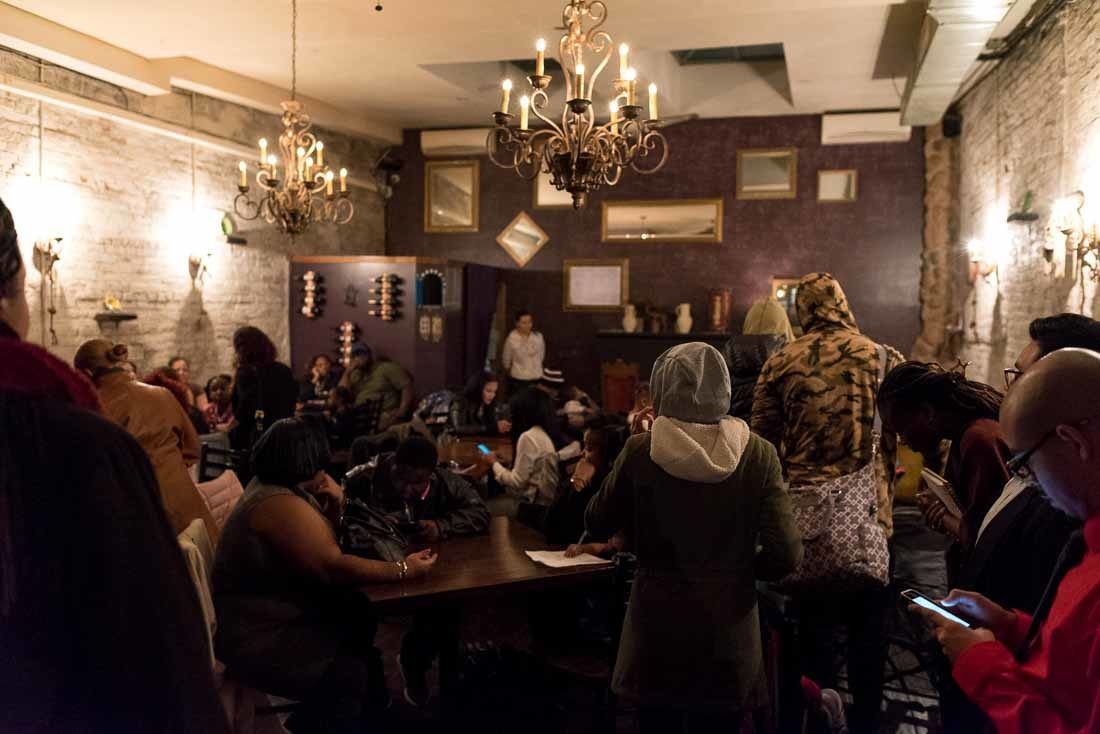 WILLIAMSBURG – Like any good holiday meal, the message was one of home, of welcome, and of family. But for those enjoying the dinner, "home" was a journey, and their stop in Williamsburg just part of a bigger puzzle.
On Wednesday, November 15, Councilmember Antonio Reynoso and the Department of Homeless Services, along with Dar 525 restaurant, hosted a meal for about 60 people struggling with homelessness who are being housed in a nearby hotel.
Though some local residents and businesses had expressed concerns about housing homeless individuals in the community, the message last night was overwhelmingly positive.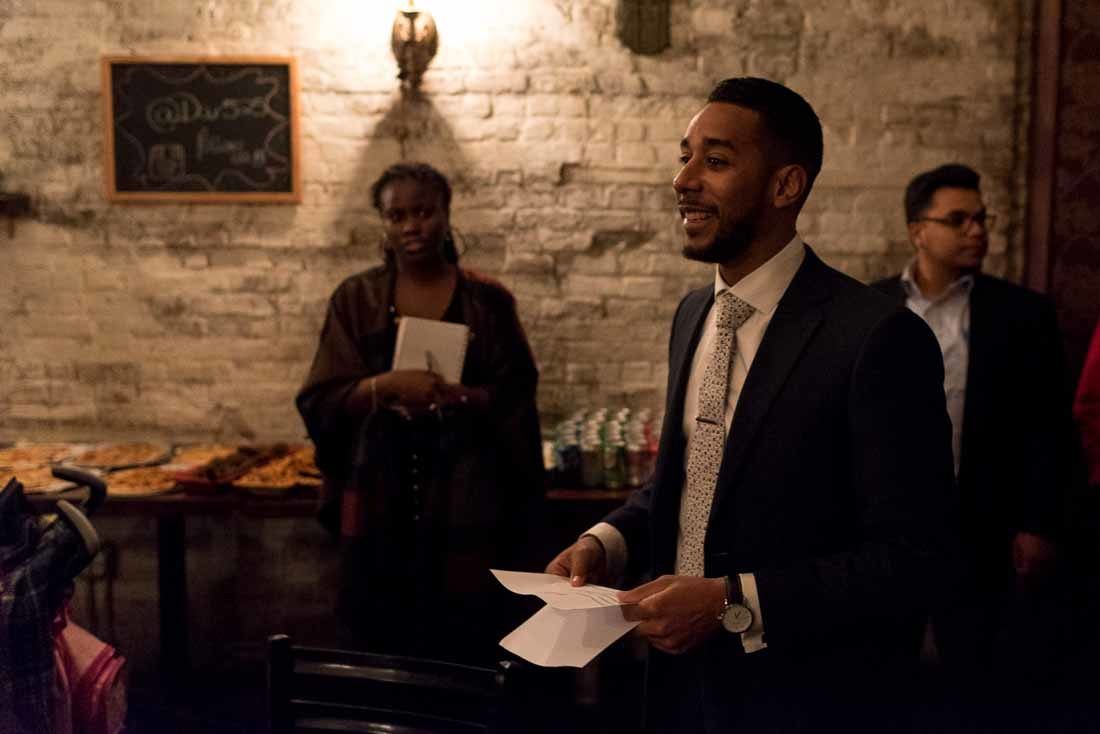 "A hotel is a last resort," Councilmember Reynoso told the gathered families, "But until we can get you into stable housing, Williamsburg is your home."
The Councilmember said that while some objections had been raised, everyone was welcome in the community, and that finding housing for everyone who needs it was a moral obligation for the city and residents of New York.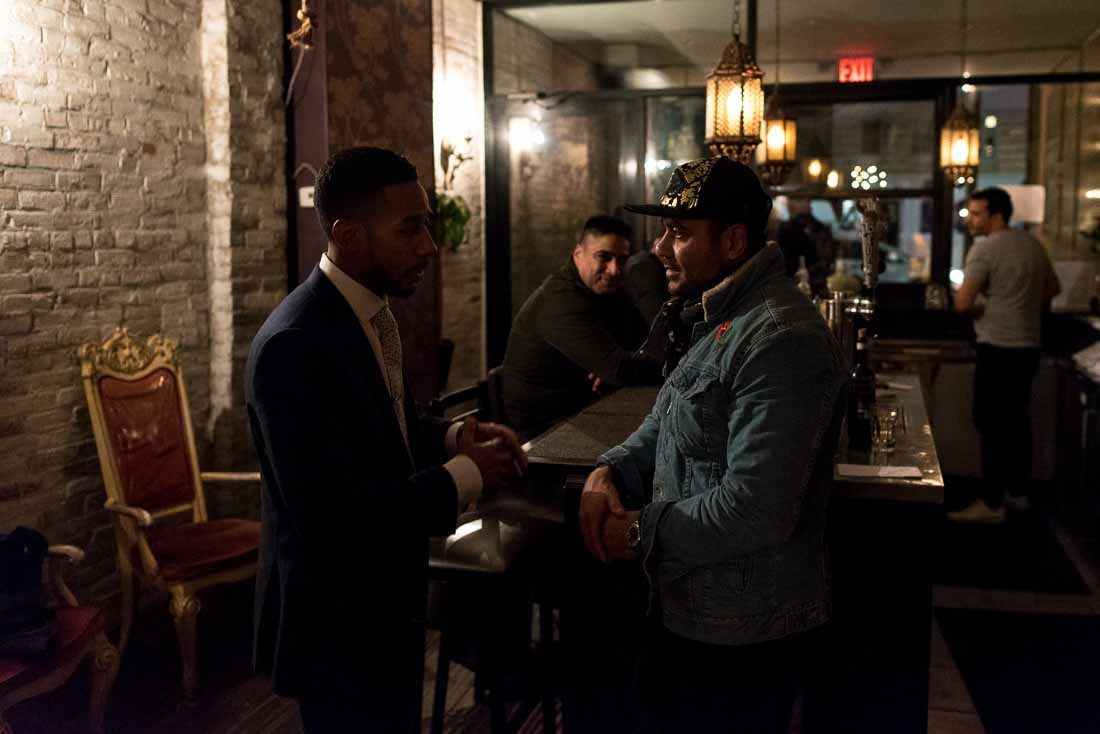 The event was hosted at Dar 525, on Grand Street, a Mediterranean restaurant owned by Fabiano Daoud.
"I always do stuff for my own," said Daoud, who regularly takes food to shelters in the area. "When Antonio reached out to me, I knew I had to help."
For Daoud, the cause is truly personal. When he arrived in the U.S. from Syria in 1999, he found himself homeless, and spent a few weeks living on the street. He recalled the kindness of a stranger during that time, a man who bought him a meal when he needed it most.
Now, almost twenty years later, with two successful restaurants (the second Dar 525 is located in Greenpoint), Daoud is paying it forward to those who are in need.
"In Arabic, dar means home," he told his guests, referencing the name of the restaurant. "And here, you are home."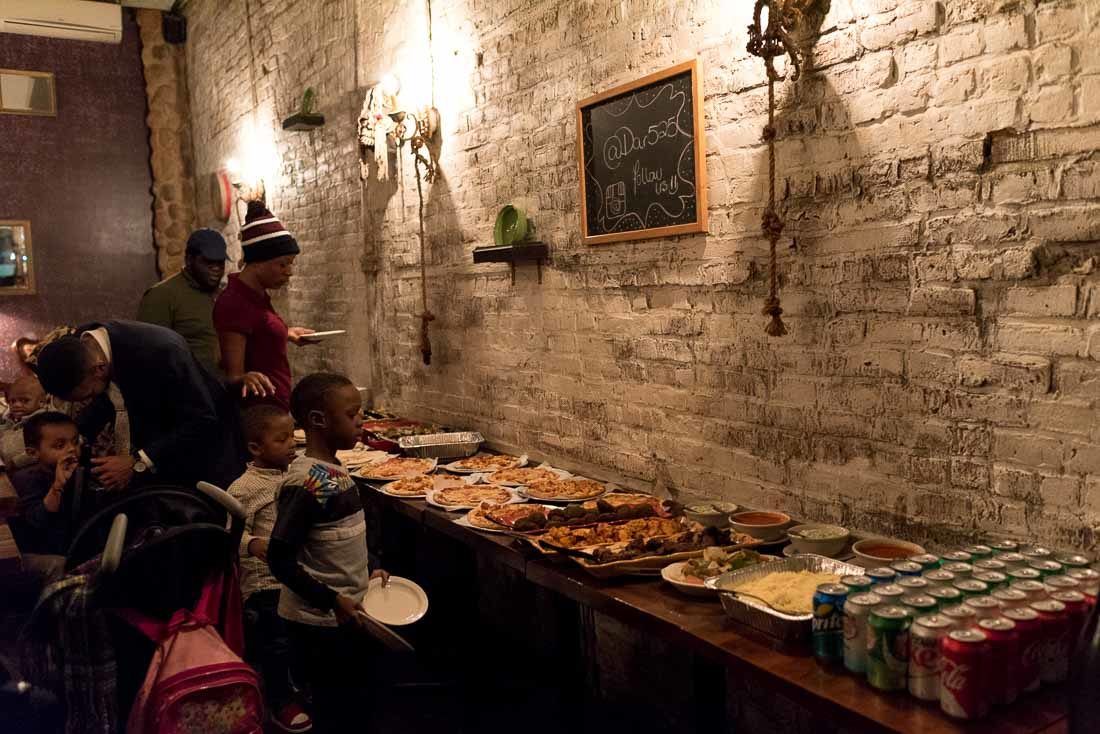 Servers set out a spread of Mediterranean food, with flatbread pizzas, falafel, salads and more waiting for the families.
After a few more speakers said their piece, Reynoso wrapped things up. "The message from District 34, from where I'm from, is welcome," he said, "Now let's get to this food!"