A Visit To Pratt Institute's Sculpture Park
CLINTON HILL – Before classes are back in session and students return to campus, head over to Pratt Institute and enjoy its beloved sculpture park—a true gem hidden-in-plain-sight in the middle of Clinton Hill.
Artist and professor David Weinrib established the sculpture park in 1998, curating the rotating collection of nearly 70 works until his death in 2016 at the age of 91. He taught at Pratt for 30 years.
Born in Brooklyn in 1924, Weinrib worked in ceramics early in his career before moving on in the 1960s to sculpture that "challenged the premise of gravity/floor/pedestal through works which cantilevered from walls and hung from ceilings," according to artdaily.com. He created "multi-form, multi-colored cast resin pieces" in the 1970s while his later work consisted of laser-cut, three-dimensional collages. Weinrib was still working until a week prior to his death, the article notes.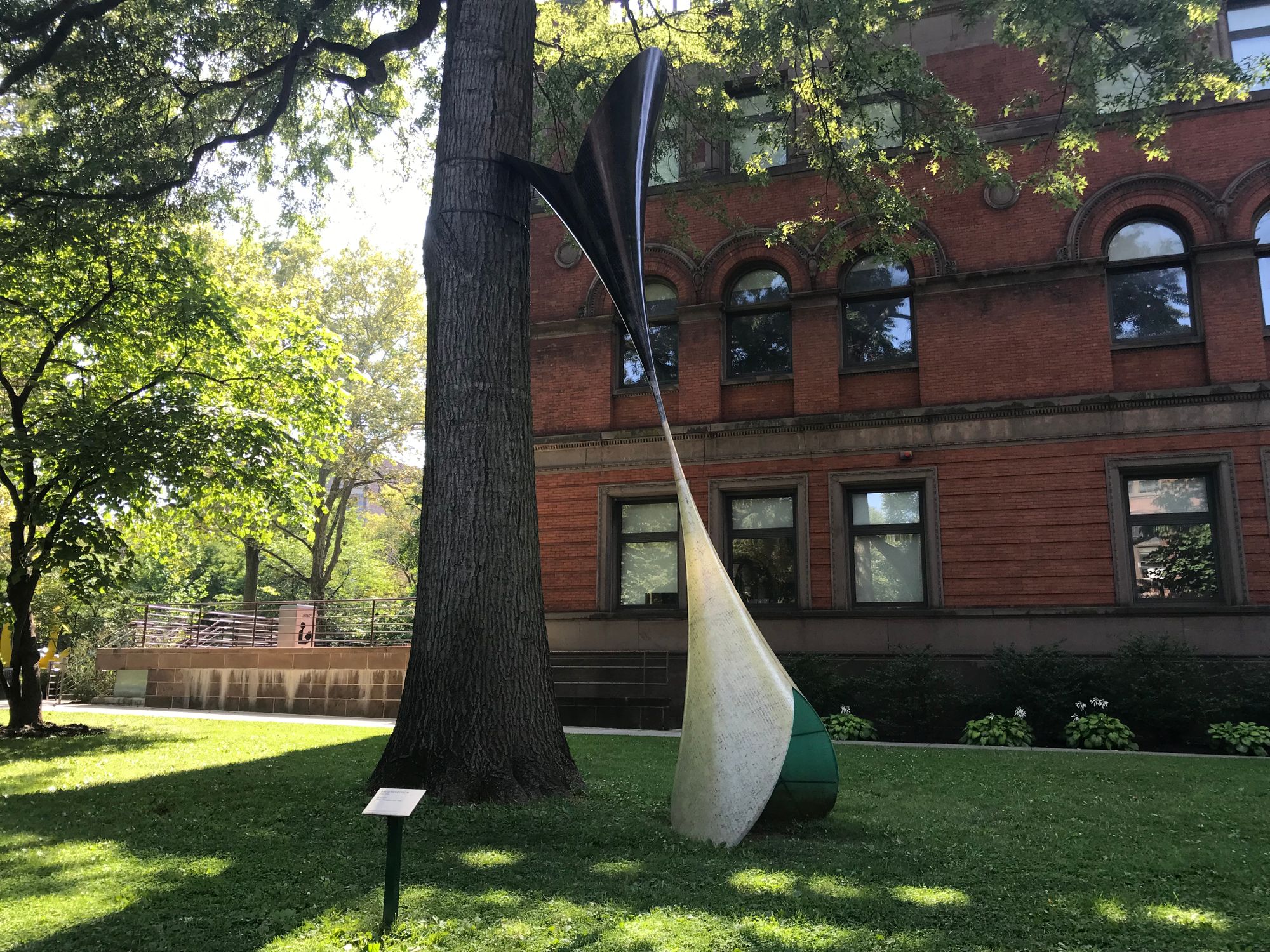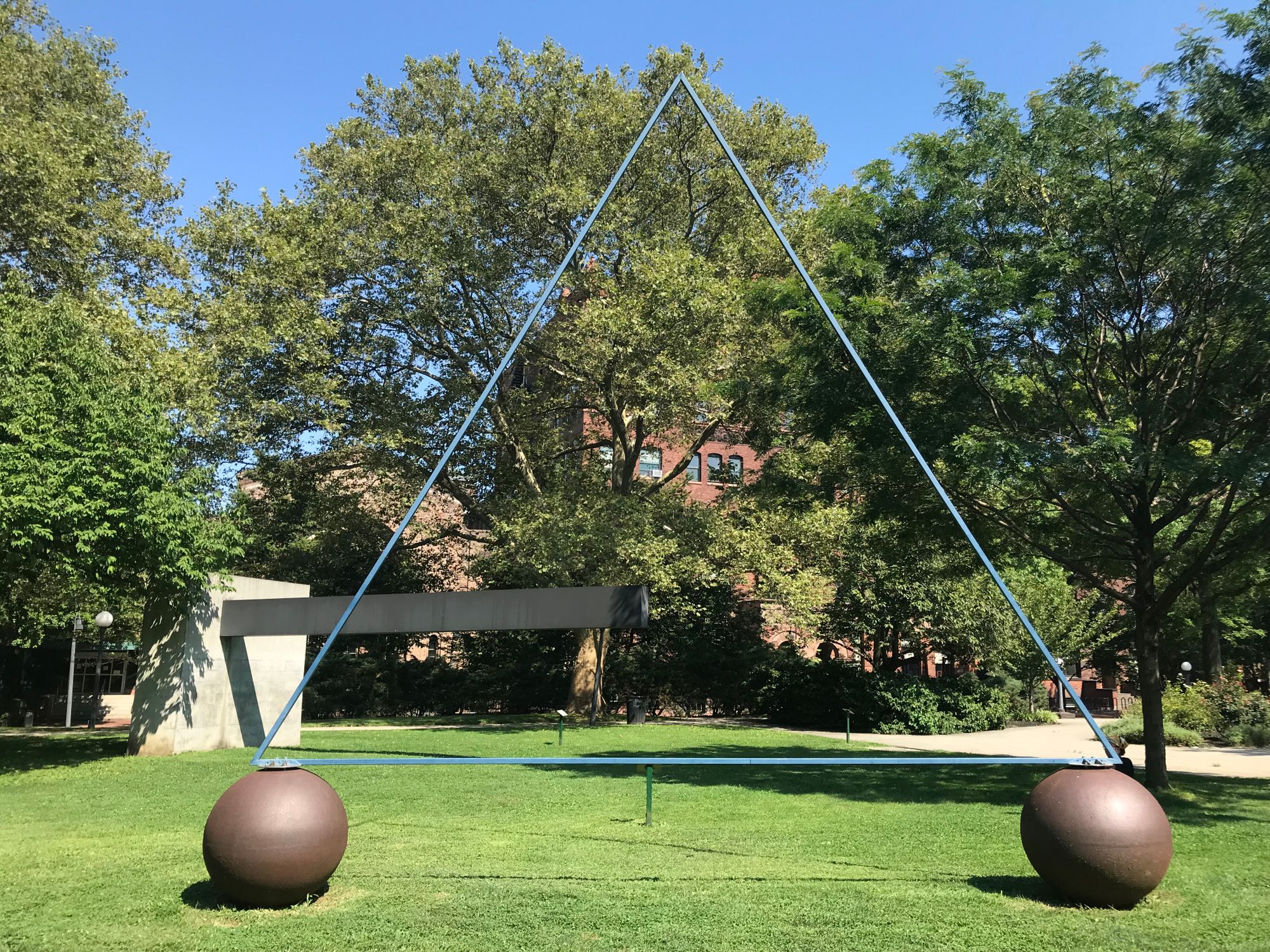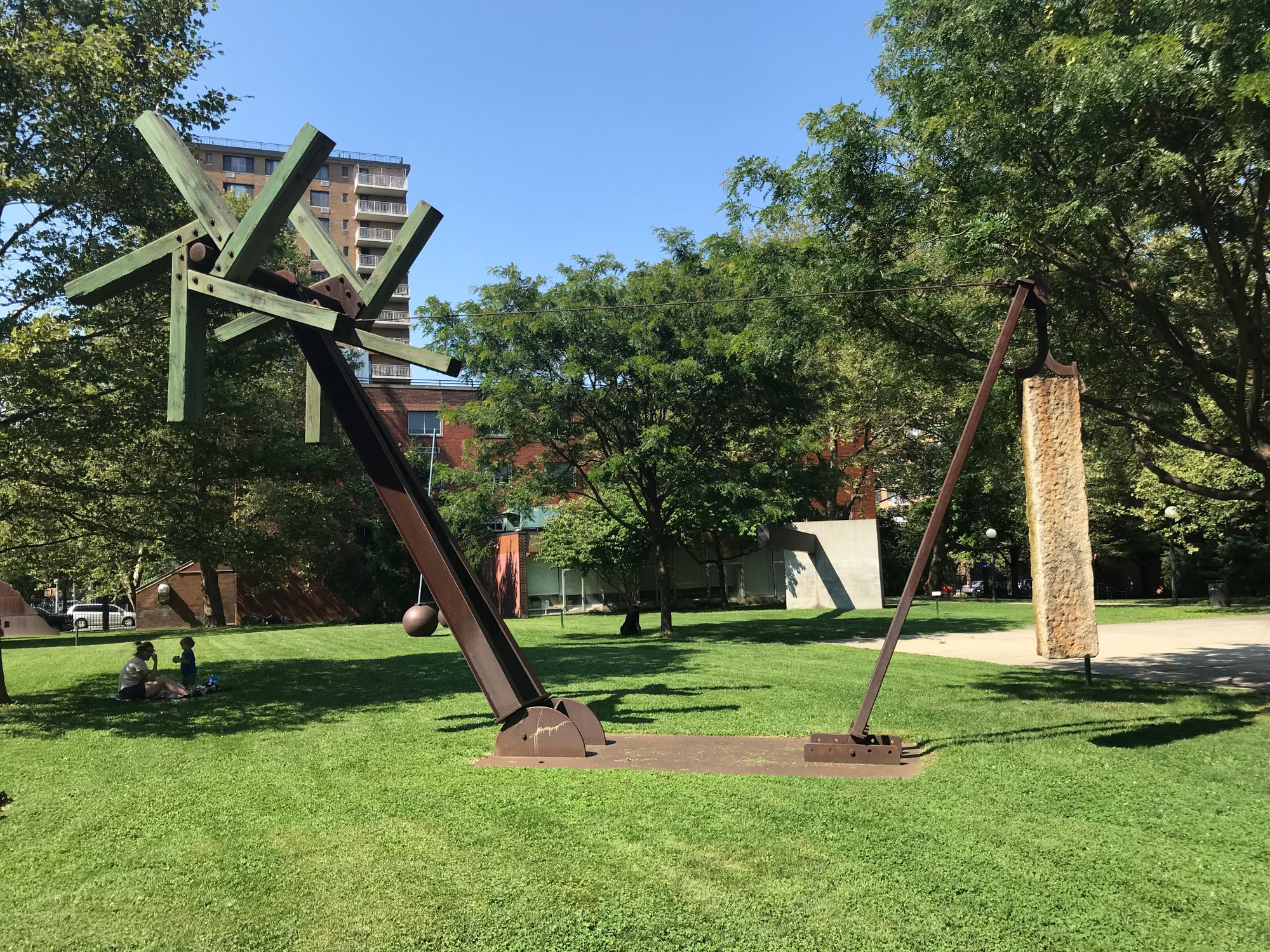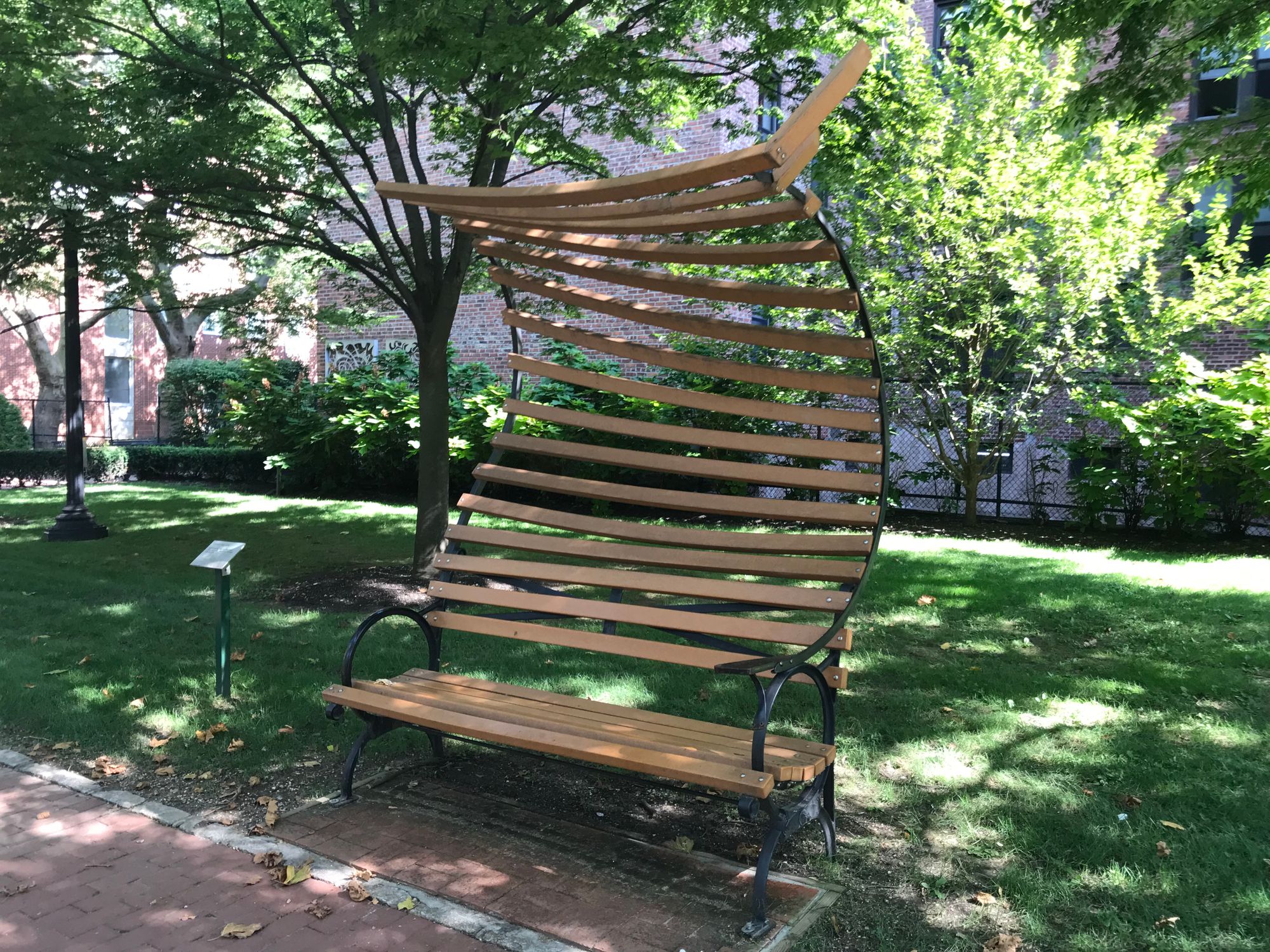 Thanks to Weinrib, Pratt boasts one of the largest sculpture parks in NYC, with large-scale works composed of various materials exhibited all across the school's idyllic 25-acre campus. In 2006, Public Art Review recognized Pratt Sculpture Park as having one of the ten best college campus art collections.
Pieces loaned to the school by established and up-and-coming artists, as well as by faculty and graduates, are showcased on meticulously manicured lawns surrounded by the campus's historic architecture. "The result is a sculpture park that enriches our students' experience of campus life and provides an oasis for the Brooklyn community and the general public," the school's website reads.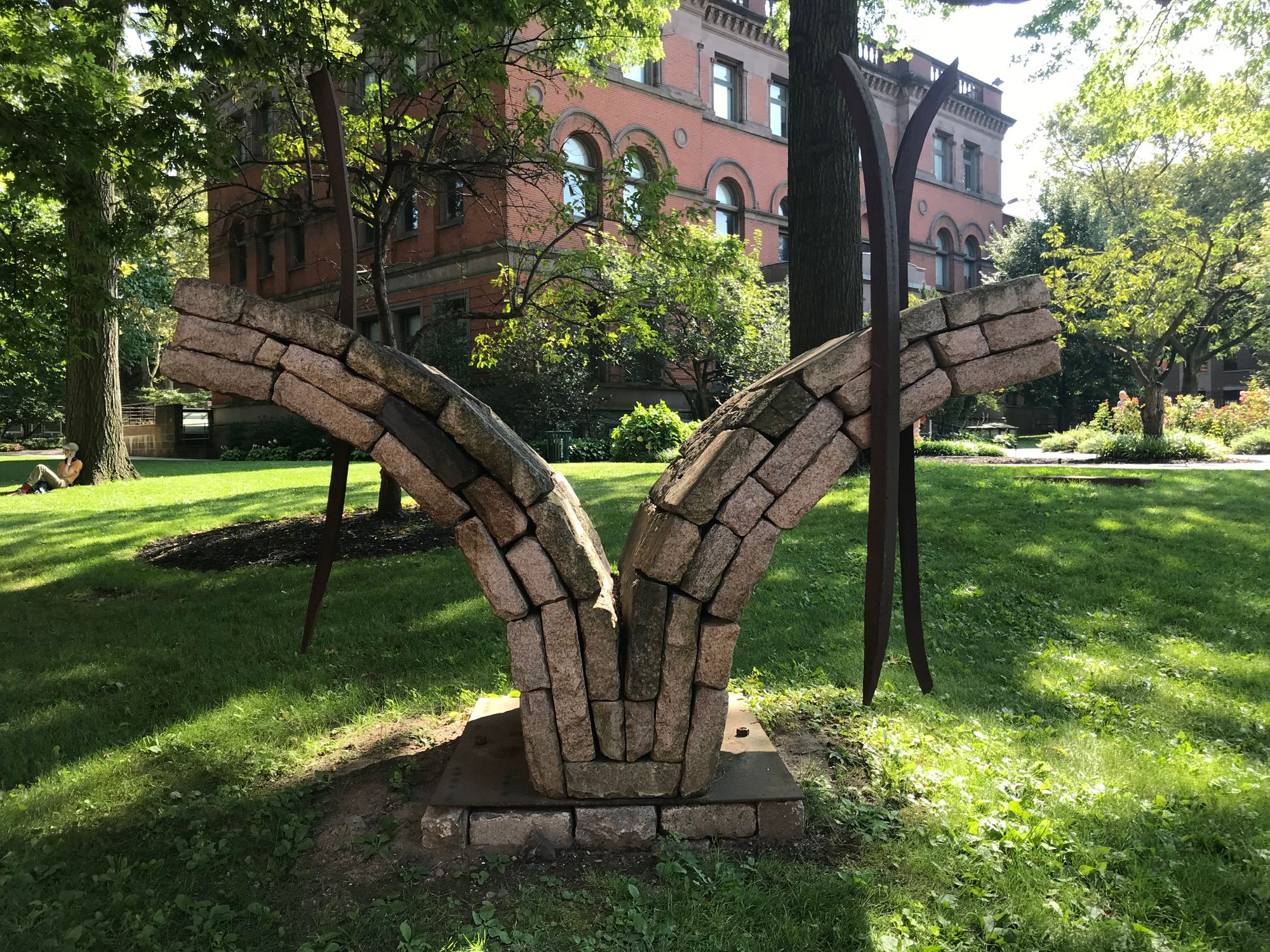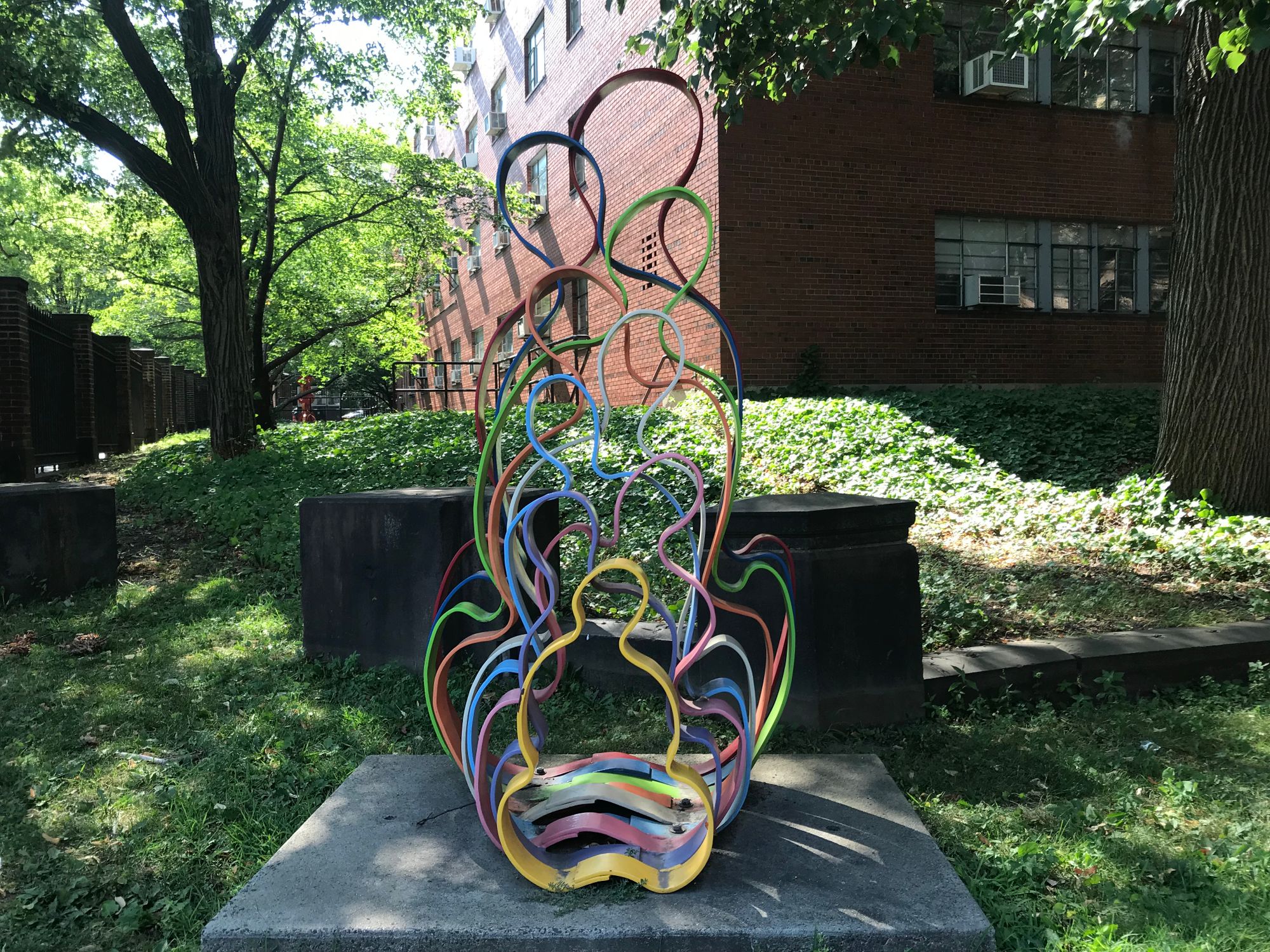 Following Weinrib's death in 2016, a Pratt colleague, William Hochhausen, told Brooklyn Daily Eagle, "Though David will be remembered for his many important contributions, it was his role as curator of Pratt's sculpture park that serves as part of his enduring legacy. His curatorial efforts have created a distinctive college campus at Pratt, one that has been recognized across the United States."
The sculpture park is a serene green space that feels miles away from the busy streets of Brooklyn. Bring a picnic and relax on the grounds or spend an hour or two trying to locate all of the works. Learn more about the Pratt Institute Sculpture Park at Pratt.edu.
[Photos: Pamela Wong/Bklyner]