A Taste Of Turkey At The Newly-Opened Bahche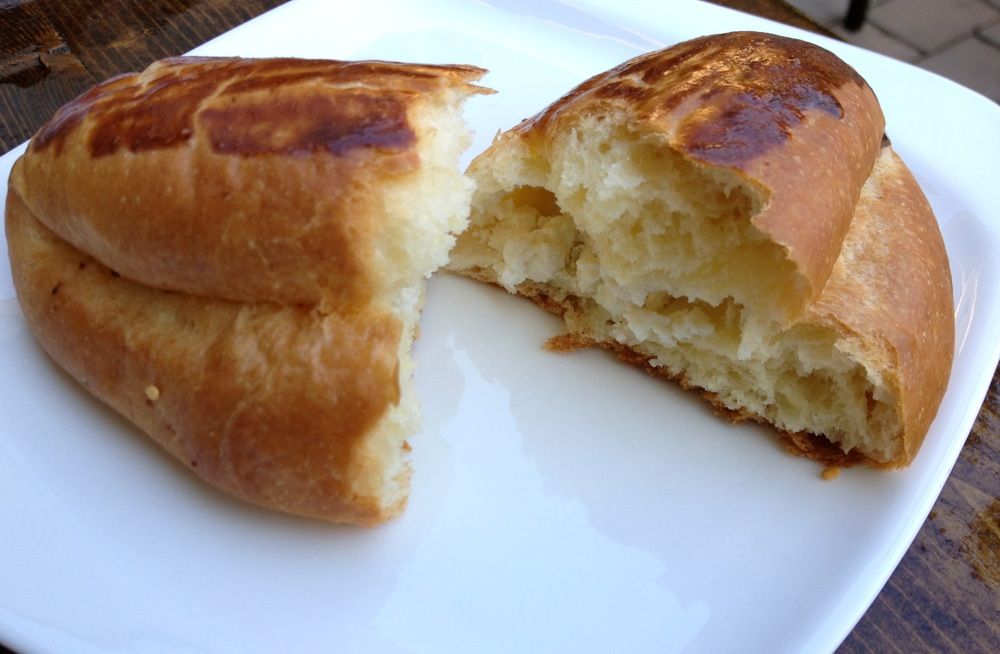 A gigantic new cafe, The Bahche, recently opened in a former warehouse space at 191 7th Street, just up the block from The Bell House. With vast indoor and outdoor seating, there are plenty of places to sit and relax for a long time with friends and family, while trying out dishes from their Turkish-inspired menu.
We stopped by to taste the pogaca, a bread that can be served hot or cold and that are sometimes served as-is, and sometimes filled. The Bahche serves up plain, black olive, feta, or a whole wheat with feta. As an alternative to your morning Danish, the feta-filled pogaca ($2) has a good chew to it, with a touch of saltiness from the cheese. It's a nice choice if you want to grab a quick bite on your way to the train.
Not overstuffed with feta, as you can see, and it pairs nicely with a strong Turkish coffee ($2.50).
The space is really enormous, and besides being a good option for a leisurely weekend brunch, it could be an option for any big events you've got coming up, as they may be renting out the cafe for parties.
And heads up freelancers, they've got wifi, but not too many accessible outlets that we could find.
With the new Brooklyn Art Space nearby and what seems like a never-ending influx of condos on 4th Avenue, can a cafe in this area that mostly serves folks in the daytime do well? And, if so, do you think are there more to come?
The Bahche is located at 191 7th Street, between 2nd and 3rd Avenues, 718-422-0801. It's open daily from 7am to about 8/9pm (they're still working out their hours, and will see what works best for the area).