A Taste Of Fall: Pumpkin Chili From Roots Cafe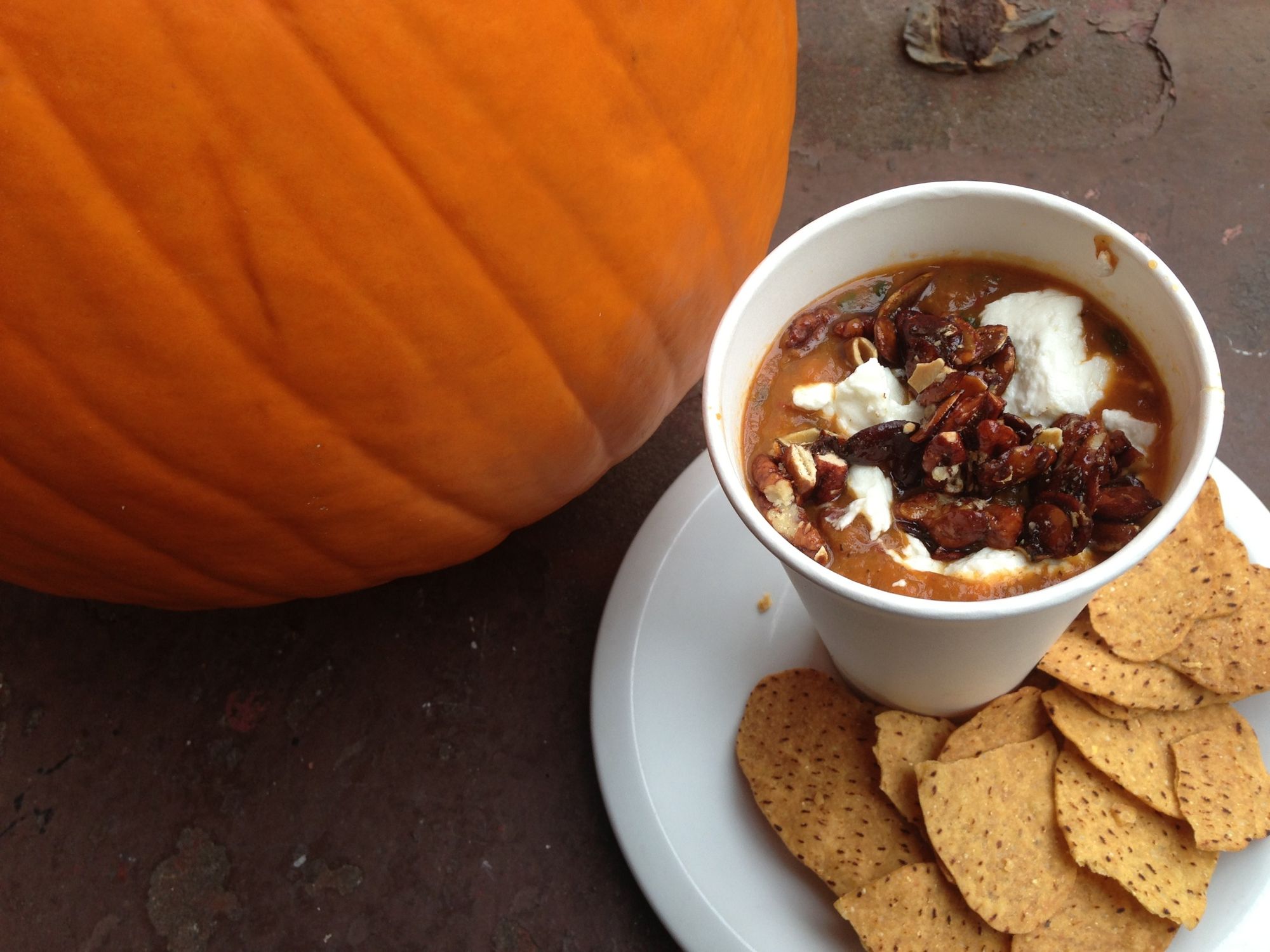 If you've ever dreamed of tasting fall, get thee to Roots Cafe (639 5th Avenue, between 18th and 19th Street) and pick up a cup of their pumpkin chili ($9 with goat cheese on top/$8 without).
The vegan-friendly, sweet yet spicy chili is filled with beans, vegetables, and autumn spices, topped with roasted pumpkin seeds, and served with some amazing chips. Seriously, if the opportunity ever came up, we could probably devour an entire crate of these chips.
We digress…
There's some pumpkin chili at Roots Cafe with your name on it. Go. You can thank us later.
Roots Cafe is located at 639 5th Avenue, between 18th and 19th Street. Hours are Monday, Tuesday and Thursday: 6:30am to 8pm, Wednesday: 6:30am to 9pm, Friday: 6:30am to 10pm, Saturday: 7am to 8pm and Sunday: 8am to 8pm