A New Brooklyn Tradition: Aarti Hindu Lamp Ceremony At Brooklyn Bridge Park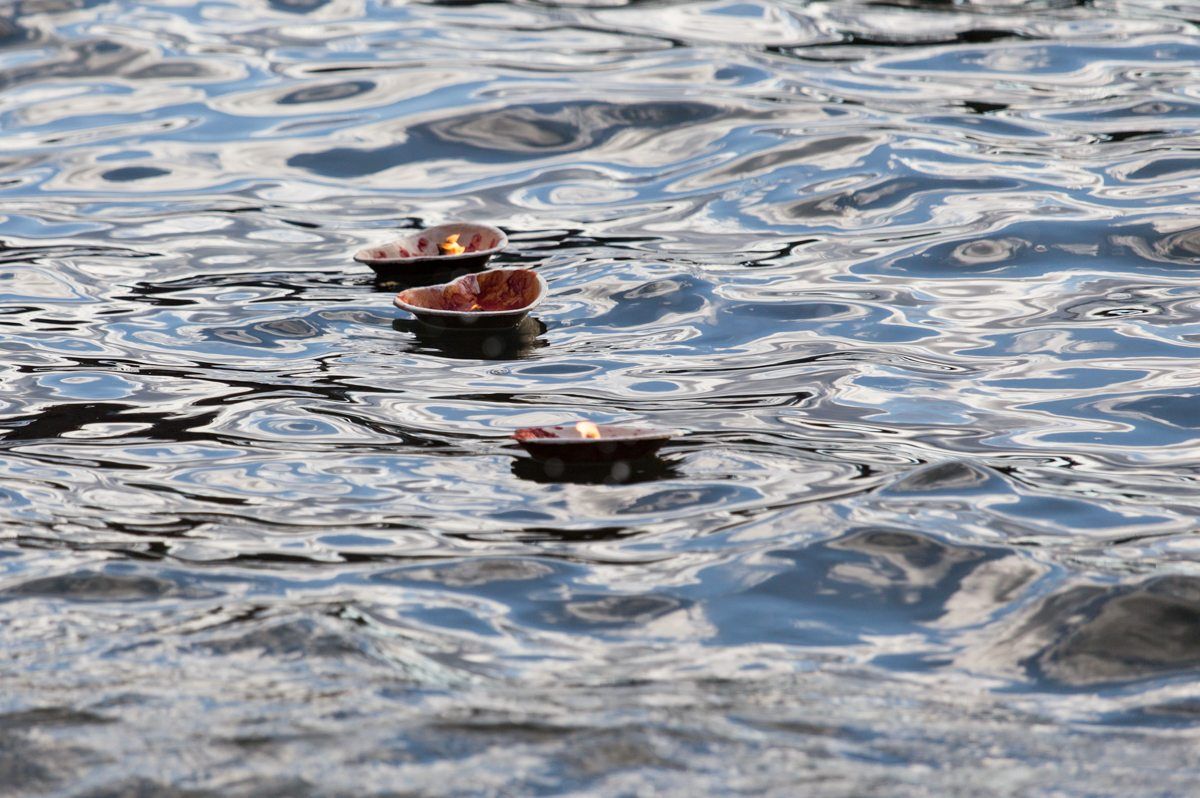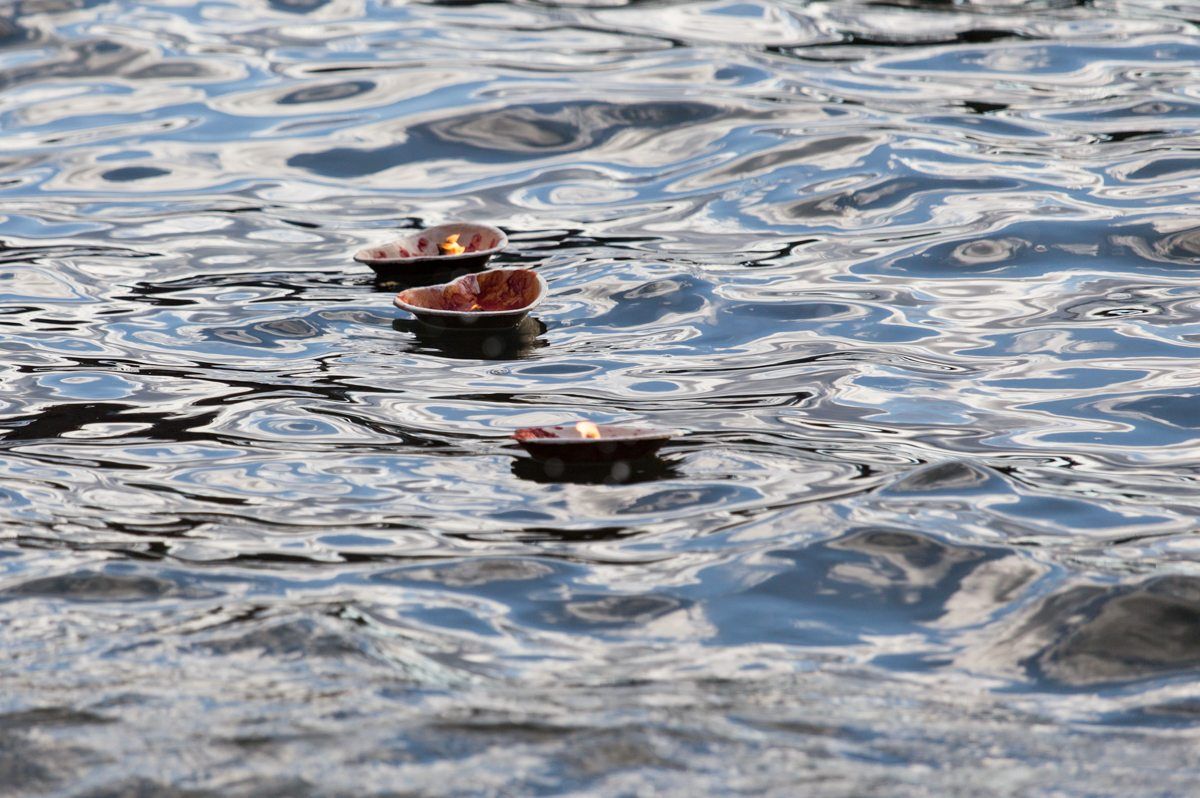 After hosting the traditional Aarti Hindu Lamp Ceremony at Brooklyn Bridge Park for five years, folk artist Aeilushi Mistry now considers it a Brooklyn tradition.
The Aarti Ceremony consists of connecting with the "mother river" by hand-decorating palm leaf bowls (supplied for the event by Bamblu) in ceremonial colors like Kum Kum (a deep red created from saffron used in ceremonies worshipping Hindu goddesses), tumeric (whose golden color is considered auspicious in India and is associated with the sun or the deity Vishnu), chandan (sandalwood, used in many important Hindu ceremonies), and abir (a deep orange/red derived from flowers including marigolds and hibiscus).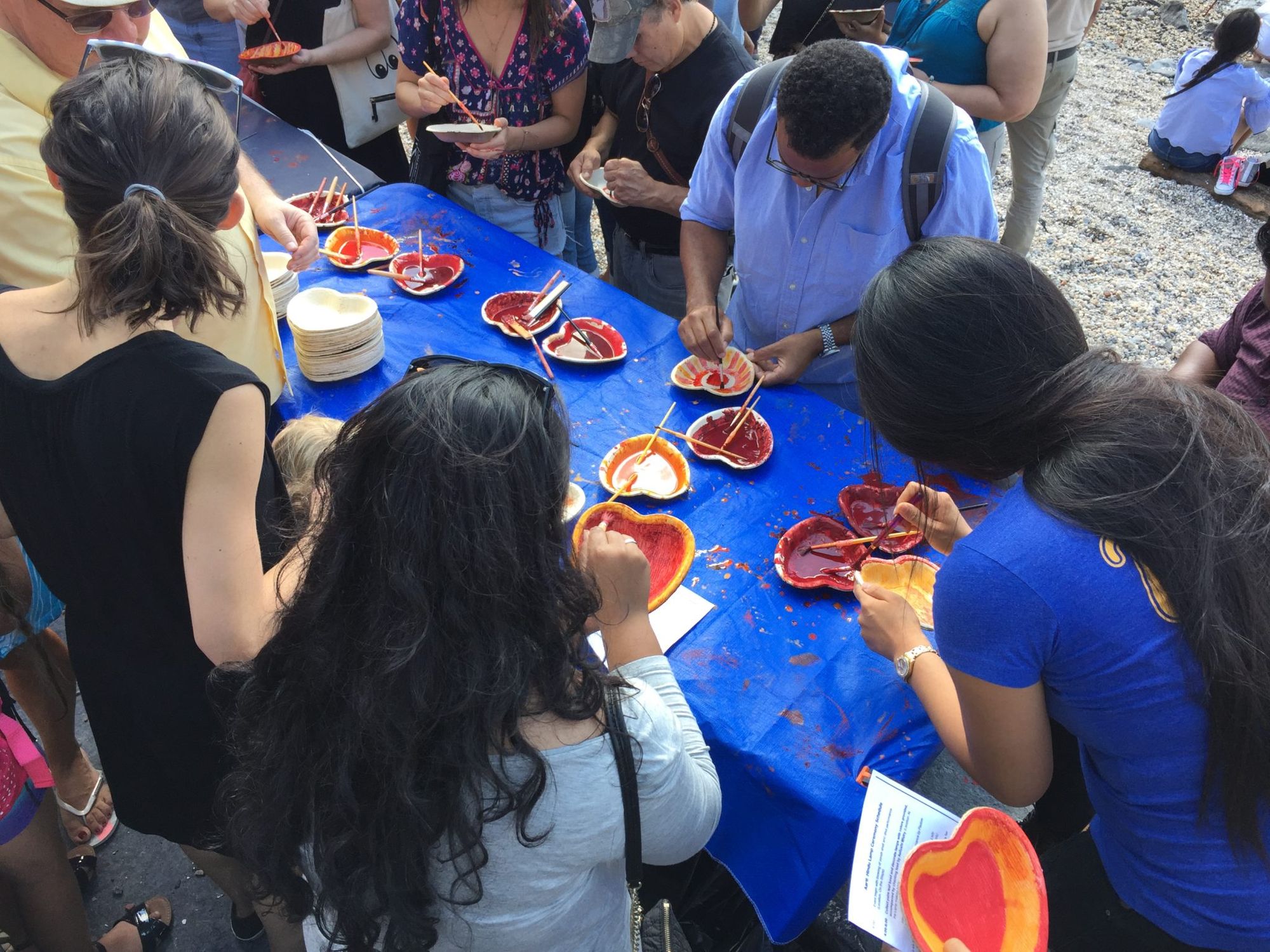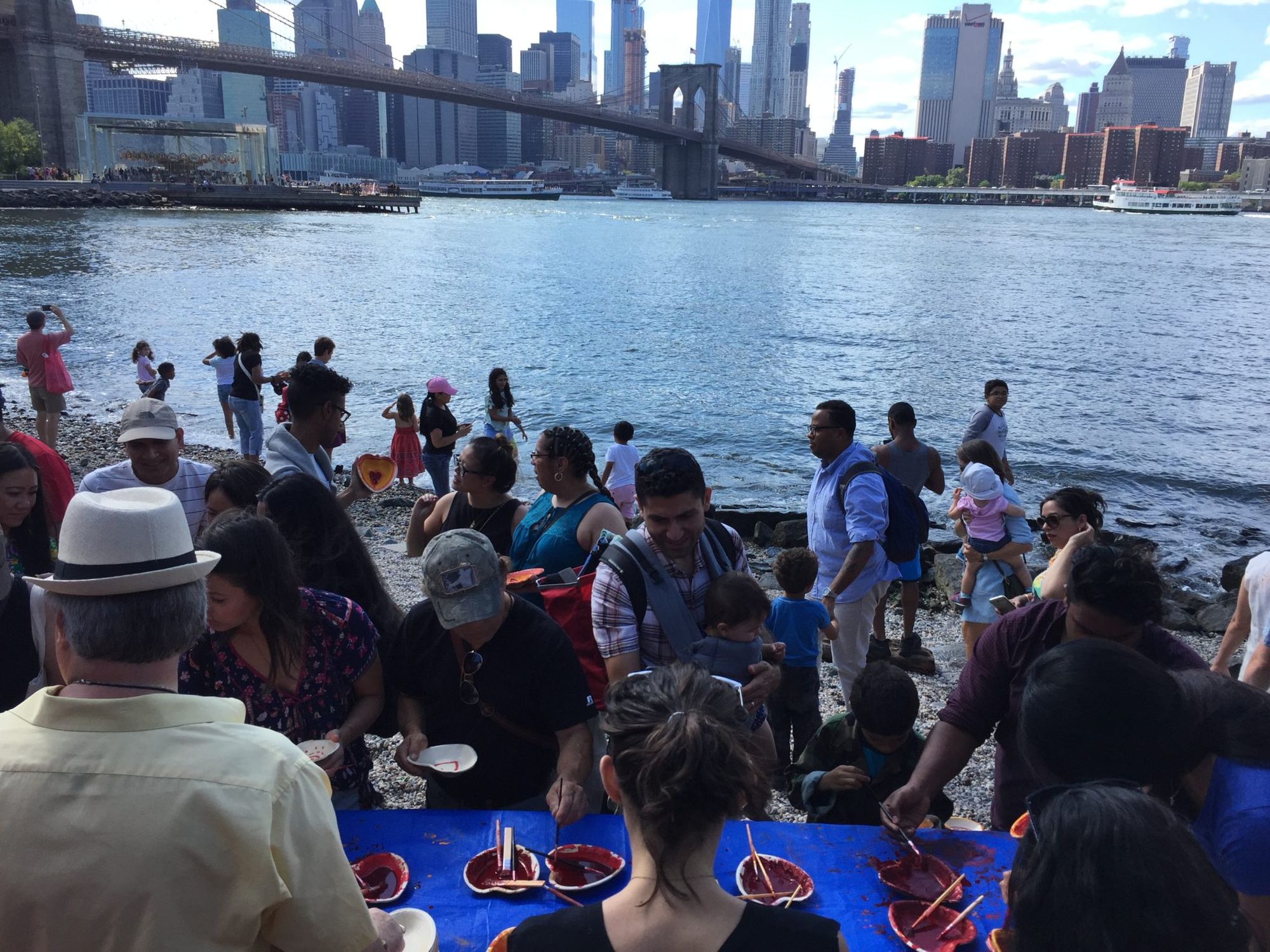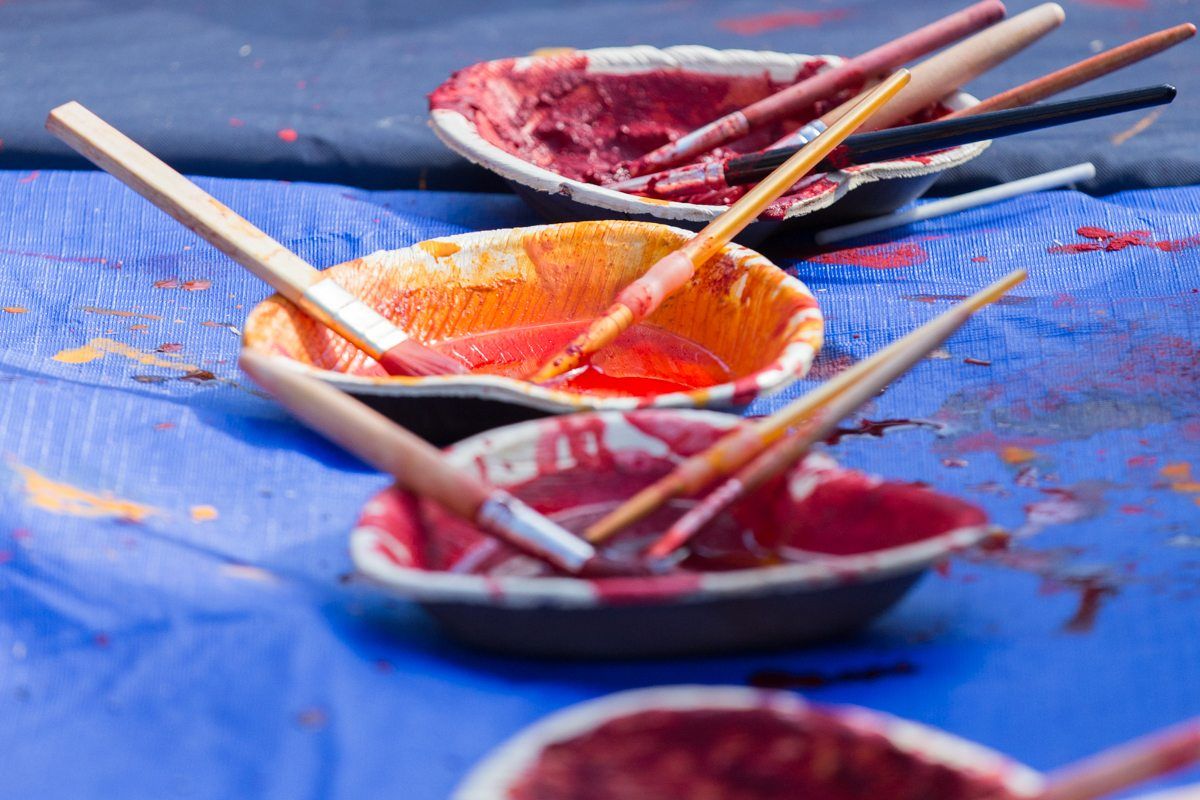 Once painted, a cotton wick dipped in ghee butter is placed into the bowl, transforming it into a lamp. The lamp is then lit and released onto the East River for blessing. [While the lamps are made from all-natural biodegradable materials, Brooklyn Bridge Park Conservancy employed a kayaker to collect all the lamps from the river.]
The ceremony is a gesture of humility and gratitude to the Hindu deities. "Aa" means "towards" and "rati" means "right to virtue" in Sanskrit. According to information posted at the event, in Indian culture, "offering deepam [or lamps] is an integral part of all Hindu ceremonies" as it represents the light within each of us, "the true self" that is offered "to the divine in a spirit of pure devotion and surrender."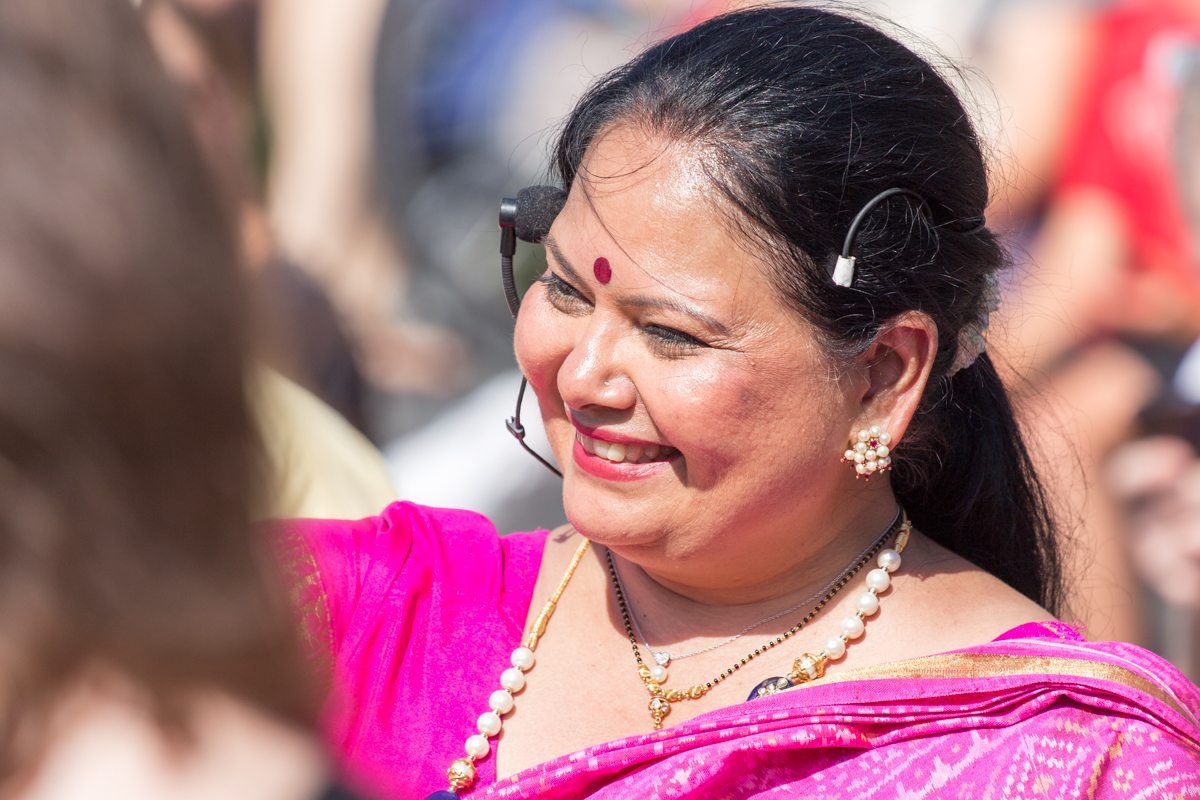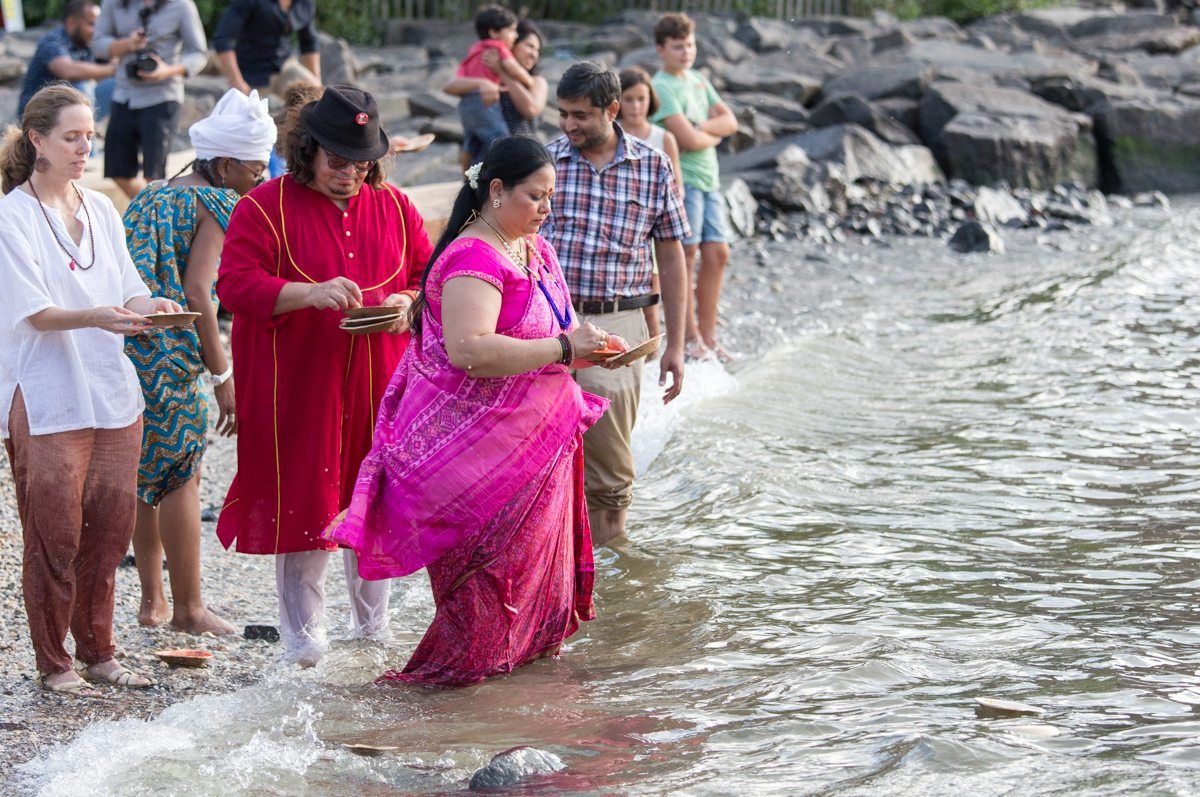 In India, rivers, or water, "is a mother to us," Mistry explains, "which nurtures us, takes care of us, gives us direction when we seek a direction. It gives us guidance. It protects us."
"I enjoyed this ceremony when I was little like them," Mistry says gesturing at the many children happily decorating their lanterns. "It stayed with me."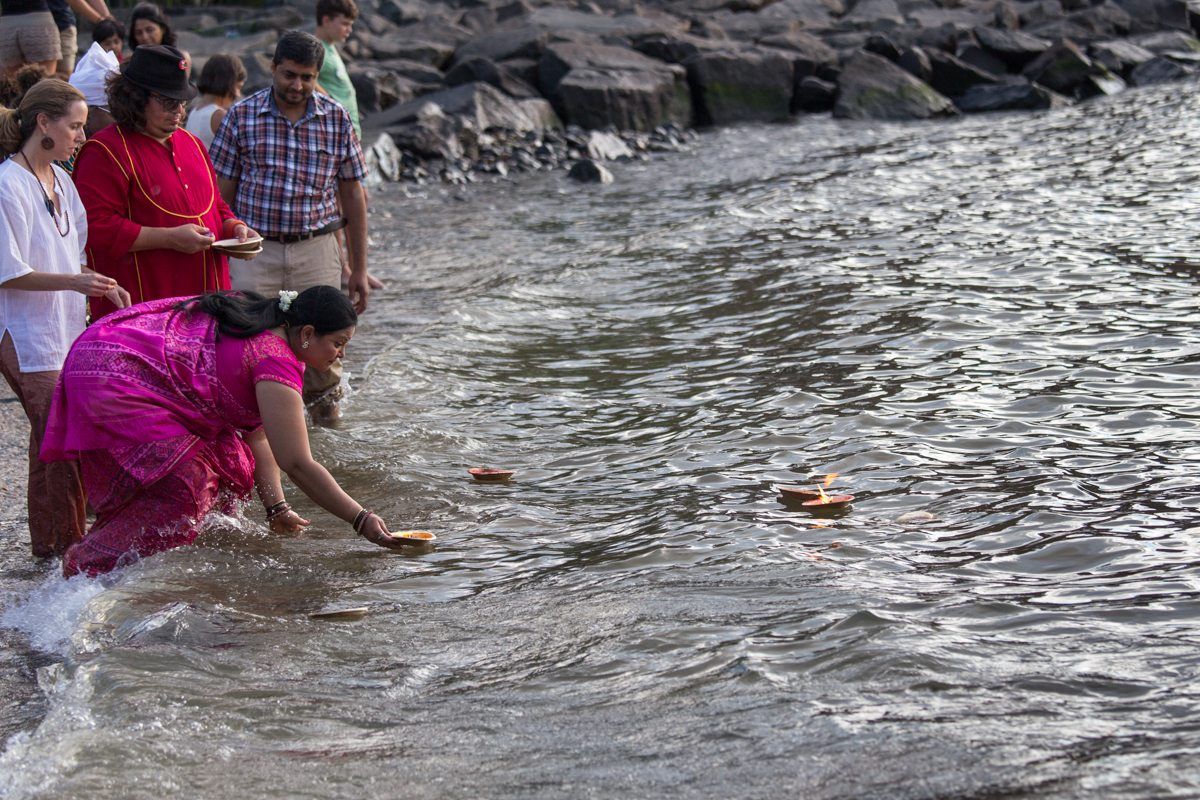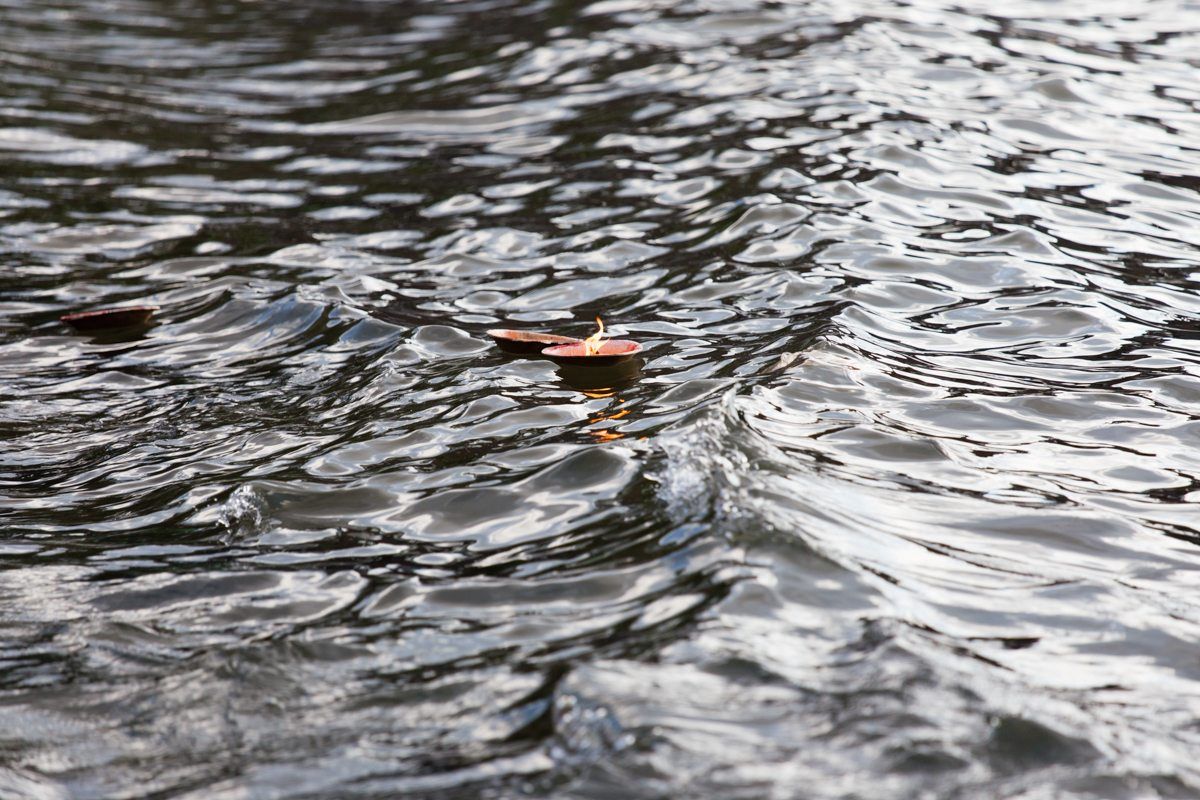 "I'm an artist born in India, raised in India, and now in Brooklyn," Mistry says, "so I can say 'Brooklyn Indian.'" By hosting the Aarti Ceremony at Brooklyn Bridge Park, she'd like to provide a special "moment" for all participants, "for their families, for the community, and for the better of all."
Learn more about Mistry and the Aarti Hindu Lamp Ceremony at the artist's Facebook page.