A Look At Prospective Candidates For The Opening 42nd Assembly District Seat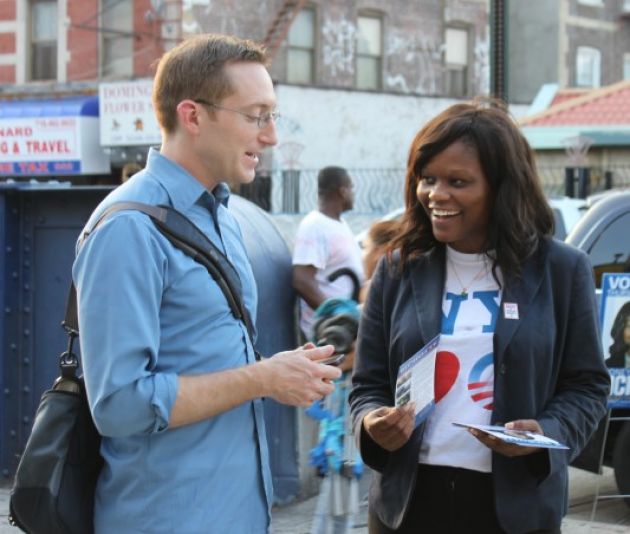 Hope everyone enjoyed a 42nd Assembly District seat and US Congressional election-free 2013 because, come fall 2014, not only is it midterm election time for Congress – including our very own Congresswoman Yvette Clarke – but it's also shaping up to be an interesting race for the Democratic Primary in our area. Assemblywoman Rhoda Jacobs, who has been our district's representative for the past 36 years, has officially announced her intention to retire.
While Assemblywoman Jacobs' exit will mean an open spot for some new blood in the Assembly, it will also, in all likelihood, mean a loss of clout for our corner of Brooklyn in the state legislature. In short, a lot rides on the current Assemblywoman's successor — so here's a look at who could, potentially, fill those big shoes.
District Leader Rodneyse Bichotte, who ran against Jacobs in 2012, has been endorsed thus far by:
Councilmember Williams' endorsement is perhaps one of the more surprising ones, as back in 2012, Bichotte sent out a direct mail piece implying Williams's endorsement without his consent.
When we asked the Bichotte camp last week if Williams had received confirmation from Jacobs that she would not be running before giving his endorsement, they responded, "Councilmember Williams has not received confirmation from Assemblywoman Jacobs as no one has. He would not be able to add anything about her position as to whether she is running or not however I can assure you that he is supporting our team 100% nevertheless."
Now officially in the race alongside District Leader Bichotte is Assemblywoman Jacobs' Community Advisory Council and 38-year area resident L. Rickie Tulloch, who announced his candidacy yesterday.
"Councilman Williams is a friend," Tulloch told us last week before either he or Jacobs had issued statements about their respective intentions to run for the 42nd Assembly District seat in the coming election, "however I strongly disagree with his endorsement [of Bichotte] because I believe the 42 AD deserves continuity in leadership that is committed to representing All the people (not just one sector) that reside in the constituency, leadership that is qualified and experienced."
While follow-up questions about whether that continuity of leadership referred to himself or Jacobs and which sector of the district he feels Bichotte exclusively represents went unanswered last week. In his official statement released yesterday, however, Tulloch said, "I hope to continue Assemblywoman Jacobs' legacy of clear, strong and effective leadership on behalf of the diverse and hard-working residents of our District… I have the education, I have the experience and above all, I am committed to making a difference."
Another possible candidate that's been mentioned is Michele Adolphe, who ran against Jacobs most recently in 2010 and is Director at the Brooklyn Institute for Children. We were not able to reach Ms. Adolphe for comment about the endorsements or her own candidacy.
Assuming Ms. Adolphe decides to run against Bichotte and Tulloch, here's a quick rundown of some pros and cons for each: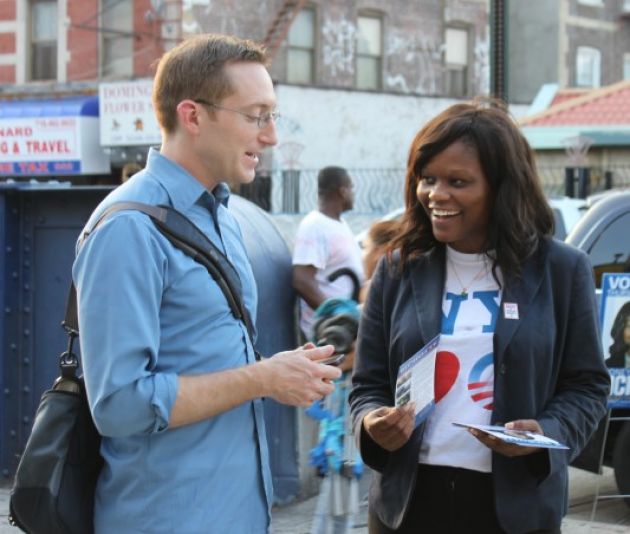 Rodneyse Bichotte
Pros: Is building a fairly strong base among city Democratic leaders (including Williams, Cumbo, and Public Advocate Tish James); young and energetic; well-organized campaign; has some name recognition from her last run against Jacobs (she got 1/3 of the vote) and her time as Female District Leader.
Cons: Lacks clear and practical ideas as of yet for what she would do in Albany; perception that she is partial to a particular demographic in the incredibly diverse district.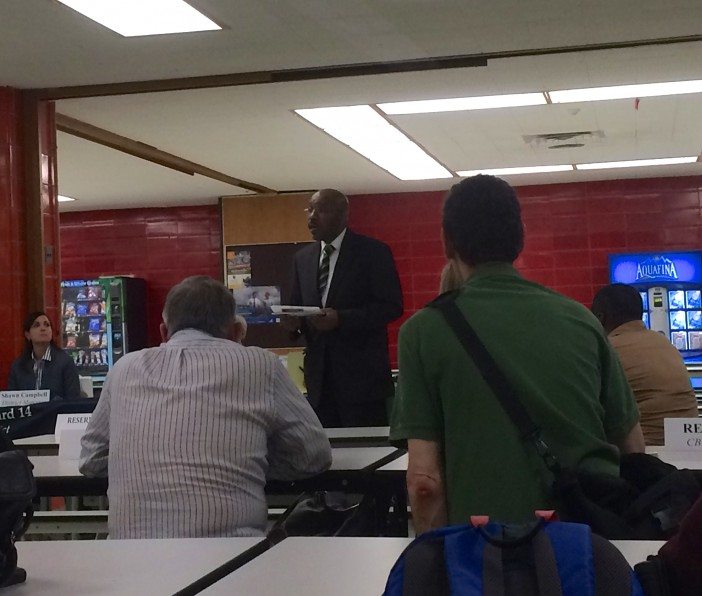 L. Rickie Tulloch
Pros: Closely associated with Jacobs and her network; knowledge of finance as Deputy Chief Financial Officer of Harlem Hospital Center and other positions; longtime active resident of Flatbush.
Cons: Little name recognition; though he has presented his stance on various issues, some are frustratingly vague (e.g., work to secure resources for quality child care and elder care).
Michele Adolphe
Pros: Has run for the seat before; passionate.
Cons: Hard to find information on (no website, minimal  online presence, etc.); based on her last campaign, relies heavily on generalization when it comes to the issues rather than specific ideas; potential late announcement may leave inadequate time to build support.
The Democratic Primary is not until September 9, but you only have until August 15 to register, so don't forget!
In the meantime, let's weigh in: who's getting your vote this fall?
[poll id="96″]