A Horror Movie Grows in Brooklyn
There's no getting around the fact that "Small Talk" is just a good name for a horror movie about phone sex. Under that title, neighbor Nicole Solomon has written a screenplay that draws on her decade of experience as a phone sex actress and her love of gore. The short film promises weird deaths, deadly migraines, cycles of dehumanization and, with a few extra bucks, some pretty gorey special effects.
Horror films that promise "no cheesy CGI" don't usually cost millions of dollars. Solomon is aiming to raise $15,000 through Kickstarter by October 13. The writer spoke about her film earlier this week.

Describe your film. What's it about, and how did it come to be?
Small Talk is really about exploring power dynamics in the service industry (specifically, but hardly exclusively the phone sex industry) through horror tropes. I worked in phone sex for a long time and have done some nonfiction writing about it. A couple years ago I was working on that, and some of the images from Small Talk came into my mind. They felt much more compelling and truthful to me (in their own metaphorical way) than what I was trying to write.
There are a lot of interesting and complicated aspects of the phone sex industry. It's often misunderstood, and generally misrepresented in pop culture. I wanted to share a more realistic and nuanced perspective, funny as that is to say about a film that revels is its b-movie heritage and aims to be enjoyable in a kind of gallows humor, gorehound way.
What will you use the funds from the Kickstarter for?
The biggest chunk of our budget goes to food. Most of the cast and crew will be taking about two weeks out of their lives to make my movie for free, and the least I can do is make sure they're fed okay. We also obviously need to pay a lot for equipment (camera rental, hard drives, SD cards, sound gear, etc,) locations we can't get for free, our ridiculously exciting special effects, and countless smaller miscellaneous expenses. If we're able to keep things within budget (that's a big if, especially with a budget this small) or exceed our Kickstarter goal, we will also be able to use some funds for film festival submission fees and making DVDs.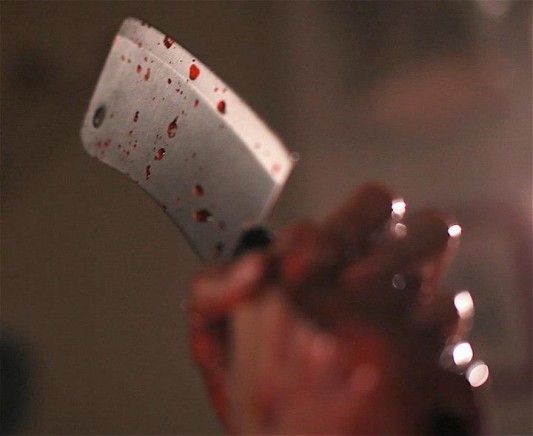 What kind of a place are you looking for as a location, and how long will you need it?
I need two houses at which I can shoot (at, not in. we need exteriors.) We need to shoot in front of one house that looks like it could be in Westchester for a fake news segment. More challengingly, we need a house with glass doors or a large window that could pass for being in Long Island (we will need to execute an effect in that house that will be filmed through the doors/windows.) If you think your house fits the bill, you can email me at smalltalkmovie@gmail.com and we can talk more. Thank you for considering it.
Any ideal venues in the neighborhood that you'd like to screen it at?
I would love to screen it here! My ideal venue would obviously be the Kings Theater on Flatbush Ave, but I'm not sure how realistic that is. Maybe I should talk to the Kent theater on Coney Island Ave. I love the Kent.
What's one thing in Ditmas Park that has the biggest horror movie vibe?
I hate to say it, but my building's elevator. Runner up of course is any huge, empty, crumbling house. Also, while I get no scary vibe from them in reality and just think they're the best, you could make a good horror movie about the parrots on Glenwood Road near E 21st street. Those nests!
What's next for you–any ideas for what would you like to be working on once this film is complete?
My most immediate goal after Small Talk is done will be promoting it and getting it distributed, but I'm really looking forward to having more time to work on my next script, which I'm excited about. I also need to finish rewrites on a nonfiction book about my own experiences as a phone sex worker and see if anyone wants to publish it.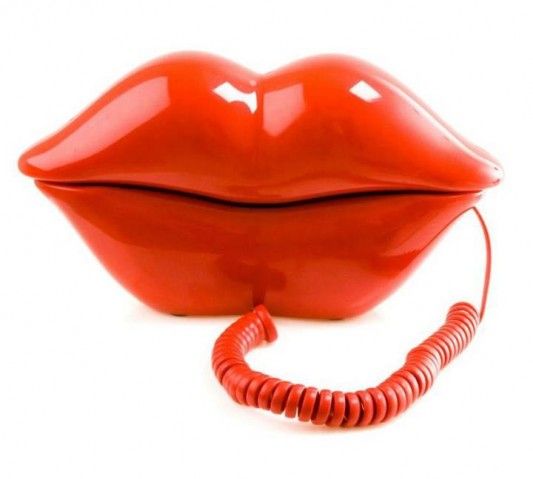 Where can people learn more about this project and about you?
My personal website is NicoleWitteSolomon.com. I also have an infrequently updated politics/pop culture blog with my friend Robin Jacks. SmallTalkMovie.com will be up and running any day now, but 'til then you can see some info at the Kickstarter and Facebook pages. There's a short teaser trailer thing you can watch there, but it's NSFW and definitely not for all tastes, so please be warned. You can also follow us on Twitter.