A Haunted House on Halloween, With A Theater Coming Soon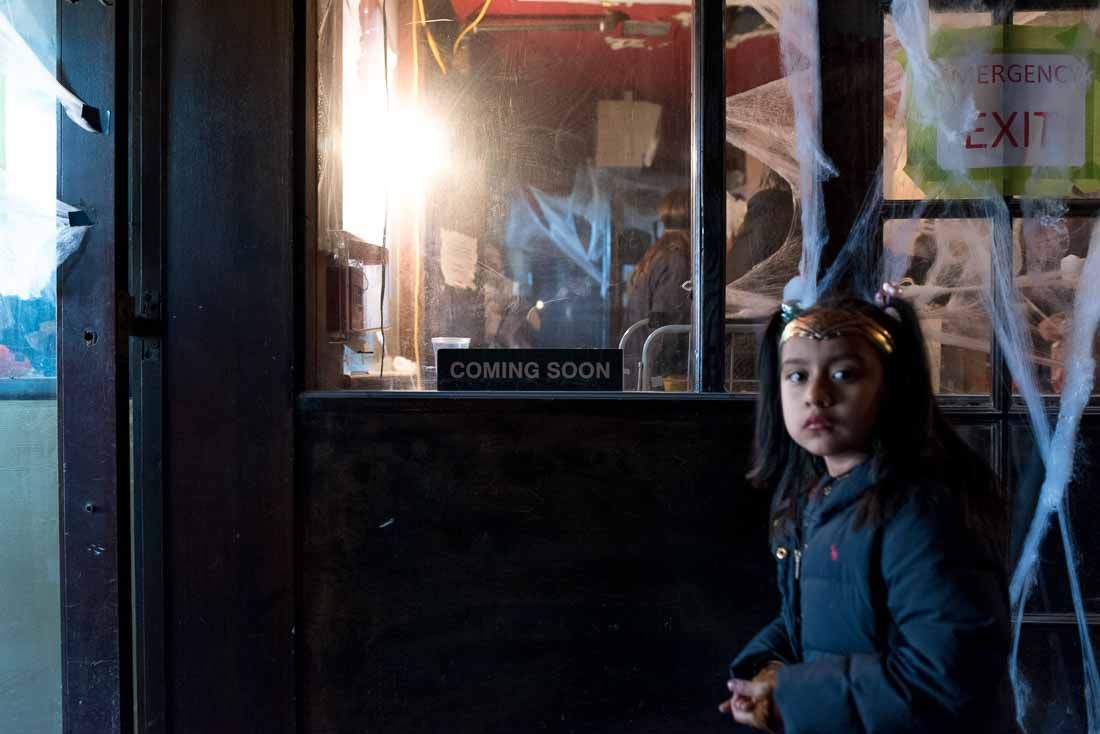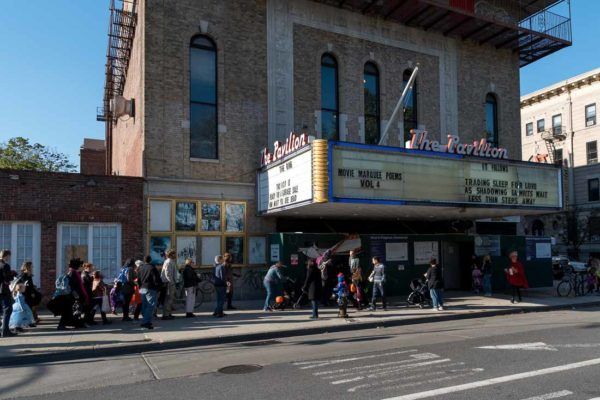 PARK SLOPE – The line wrapped around the corner from the old Pavilion Theater in Park Slope, with many of the attendees in costume, but it wasn't for movie premiere—it was a haunted house.
The Nitehawk cinema is still working away to renovate the old space for their March 2018 opening, but for one night only, they transformed the lobby of the old theater into haunted house for young monsters, maidens and dressed-up families.
With Brooklyn Brewery beer for the grown-ups and popcorn for the kids, served by costumed employees, it was a neighborhood affair. The half-renovated theater didn't even need too much to transform into a haunted house—some cobwebs here, a little fog there—as construction tape and gutted walls lent the place a spooky air.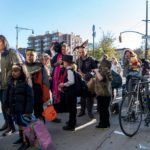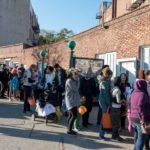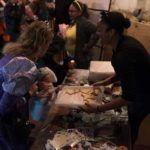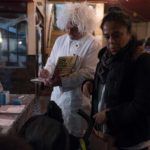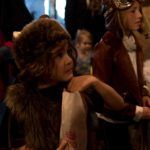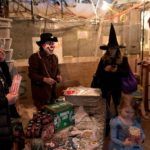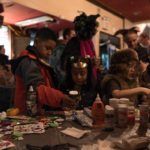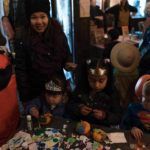 As trick-or-treaters decorated Halloween-themed cookies and painted pumpkins, parents pushed strollers and corralled the kiddos, planning their next stops, like the Park Slope Halloween Parade.
The Community Bookstore had a table full of childrens' books, and "Frank Einstein" author Jon Scieszka was present, dressed as a mad scientist, reading and posing for pictures.
Past the construction tape, Nitehawk owner Matthew Viragh showed off original details from building's start as a vaudeville theater. The construction team is trying to preserve original details wherever possible as they transform the old building into a 7 screen cinema, with two bars and a kitchen.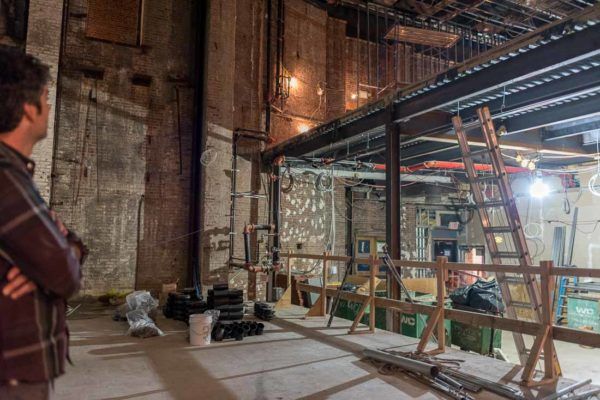 With so many screens available, they'll be able to show more first run films, and even blockbusters, while still appealing to the horror and classic cinema crowds.
When asked how he'd describe the Nitehawk, Viragh shrugged off the term "art-house." Walking back to the lobby and the crowds of kids in costume, he put it simply, "We just want to be a neighborhood theater."