A Family That Flies Together, Sits Together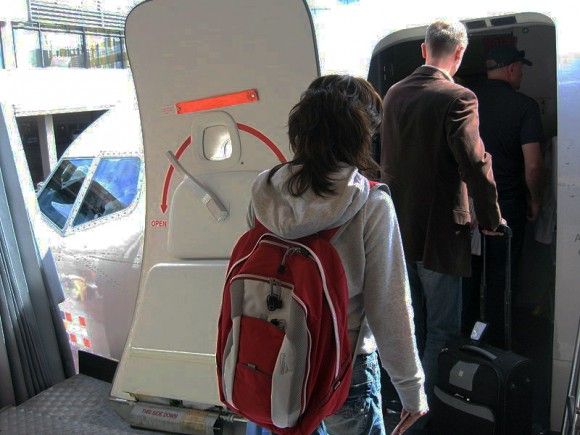 Congressman Jerrold Nadler introduced legislation yesterday that requires the U.S. Department of Transportation to direct airline carriers to "establish a policy to ensure, to the extent practicable, that a family that purchases tickets for a flight with that air carrier is seated together during that flight."
The Families Flying Together Act of 2012 also requires carriers to make their policies available to the public online.
The lobbying group Airlines For America said Nadler's bill to require families to be seated together on flights is "needless," according to The Hill.
"Families should not be stuck paying hidden fees, or buying 'premium' seats, simply because they wish to be seated together on crowded flights," said Nadler, who is also a member of member of the House Transportation and Infrastructure Committee. "It is positively absurd to expect a two or three-year-old to sit unattended, next to strangers, on an airplane. It is up to air carriers to make their seating policies clear and easily accessible to the public."
The lobby group claims that the aviation industry already prioritizes seating families together.
"Airlines have always worked cooperatively with their customers to seat parties, including those traveling with children, together," a spokesman said.
The debate has come up several times earlier this year as news sources were reporting that as airlines changed their policies, they began to charge separate fees for aisle or window seats, thus making it difficult to sit together without paying extra first.
The bill has not become law yet as both sides continue to plead their cause.