A Boy (And His Dog) Accused Of Robbing Local Shops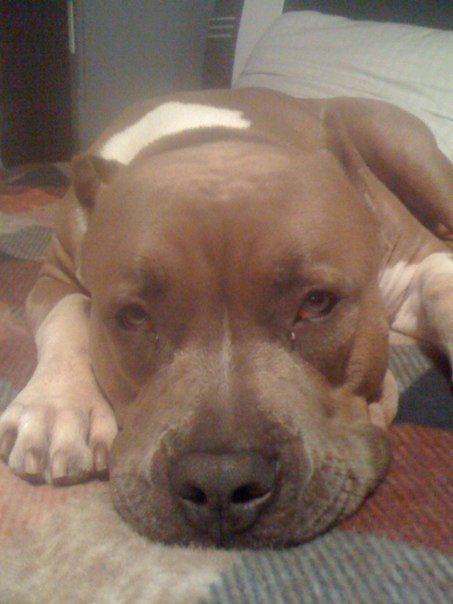 Freddy Boy, a pit bull, sat in the getaway car while Dennis Kharitonov, 25, hit up a grocery store on 20th Avenue, then a bodega on 17th Avenue and finally a 99-cents store on 20th Avenue, at gunpoint.
His questionable targets (how much money could a 99-cent store really have?) and his poor choice of getaway driver make his arrest by police officers seem impending.
The car, by the way, was stolen too.
"He [said he] was going to walk the dog and he wasn't home for two hours," said his mother, Galina Kharitonov. "I started to get nervous."
Kharitonov was caught after he crashed into another car near 16th Avenue. He jumped out and ran, abandoning Freddy Boy in the stolen car.
Cops caught up to him based on a description heard over the scanner. He was wearing a "replica Carmelo Anthony Knicks jersey."
Freddy Boy was found safe and sound and returned to the elder Kharitonov.
The suspect was arrested and charged with grand larceny.