9 Summer Sports Camps For Every Young Athlete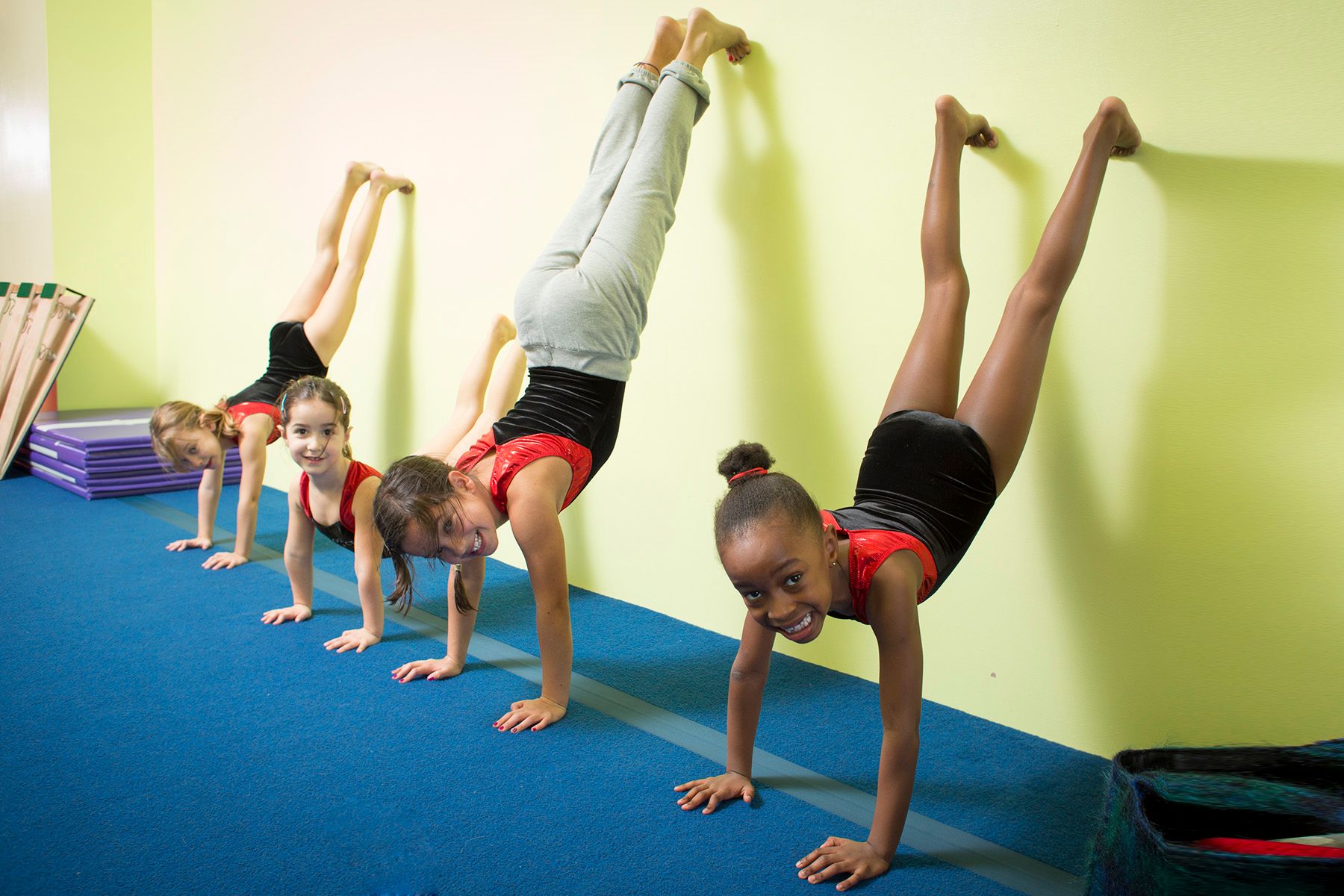 Plan for an energetic summer with our favorite sports camps that understand how to teach (and inspire) young athletes.
Prospect Gymnastics
Where: 1023 Church Ave, 718-484-0911, rokeya@prospectgymnastics.com
What: Prospect Gymnastics teaches kids that bravery, confidence, and focus are fun! They embrace the challenge of learning something new even if it's a bit tricky and scary to go upside down. Join Prospect Gymnastics this summer for intensive gymnastics, acrobatics and hip-hop dance training alongside fun art projects, circus workshops, and water activities. Their camps are co-ed, and space is limited. Gymnastics & Dance Camp: July 10 – 28, Preschool Camp: July 31 – August 11, July 4th Mini Camp: July 3 – 7.
How much: $425+
Aviator Sports Camp
Where: Floyd Bennett Field, 3159 Flatbush Ave, 718-758-7500
What: In addition to experiencing a variety of sports — ice skating, rock climbing, baseball, soccer — at Aviator, kids also receive specialized instruction in order to improve their skills and techniques.
How much: $495+

For the well-rounded athlete
These programs are for athletes who love all sports.
City Parks Foundation
Where: 80 parks around New York City
What: The City Parks Foundation offers free sports instruction, including golf, tennis, soccer, and track & field, to city residents. The programs are located in city parks and facilities around the city. Peruse their website to find a match for your athlete.
How much: Free
Camp Olympia
Where: John Jay High School, 237 7th Ave and Erasmus Hall, 911 Flatbush Ave, 718-748-7084, campolympiany@hotmail.com
What: Camp Olympia has sports for all people. Athletes will play at least three sports per day and swim Wednesday, Thursday, and Friday. Camp Olympia coaches match camper's athletic abilities so everyone is included and improves their skills.
How much: $300
Brooklyn Sports and Theater Camp
Where: Holy Angels, 337 74th St, 718-745-7776, info@BrooklynSportsCamp.com
What: Novice and seasoned athletes are welcome at Brooklyn Sports and Theater Camp. Athletes will improve their game in baseball, basketball, soccer, tennis, and more. Open house April 29, 1pm to 4pm.
How much: $215
For athletes who specialize
Some athletes want to spend their summer perfecting their home run swing, golf swing, tennis backhand, or fencing stance. These are camps for those athletes.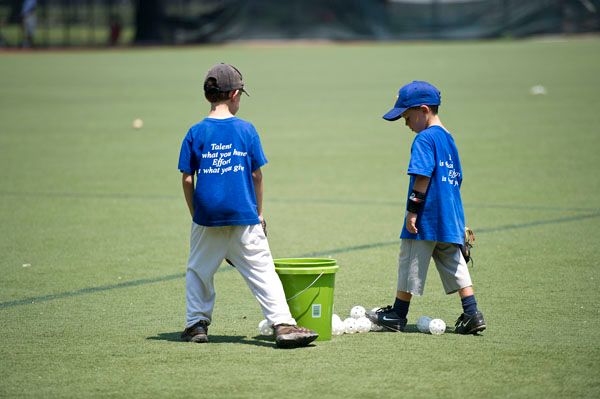 Home Run Baseball Camp
Where: Parade Grounds Field 7, 202-726-8311, tim@homerunbaseballcamp.com
What: Home Run Baseball is the highest quality, safest baseball camp in America. The coaches — each a camp alum — run drills on fast feet and soft hands, fly balls and ground balls. Each camper gets 100 swings of the bat. Each day is topped off with a baseball game.
How much: $380
US Sports Camp Golf Channel Academy Junior Camps
Where: Marine Park Golf Course, 2880 Flatbush Ave, 800-645-3226
What: Golfers as young as six are evaluated on the first day of camp so experienced coaches can provide them with the necessary tools to improve their golf game.
How much: $299/half day, $525/full day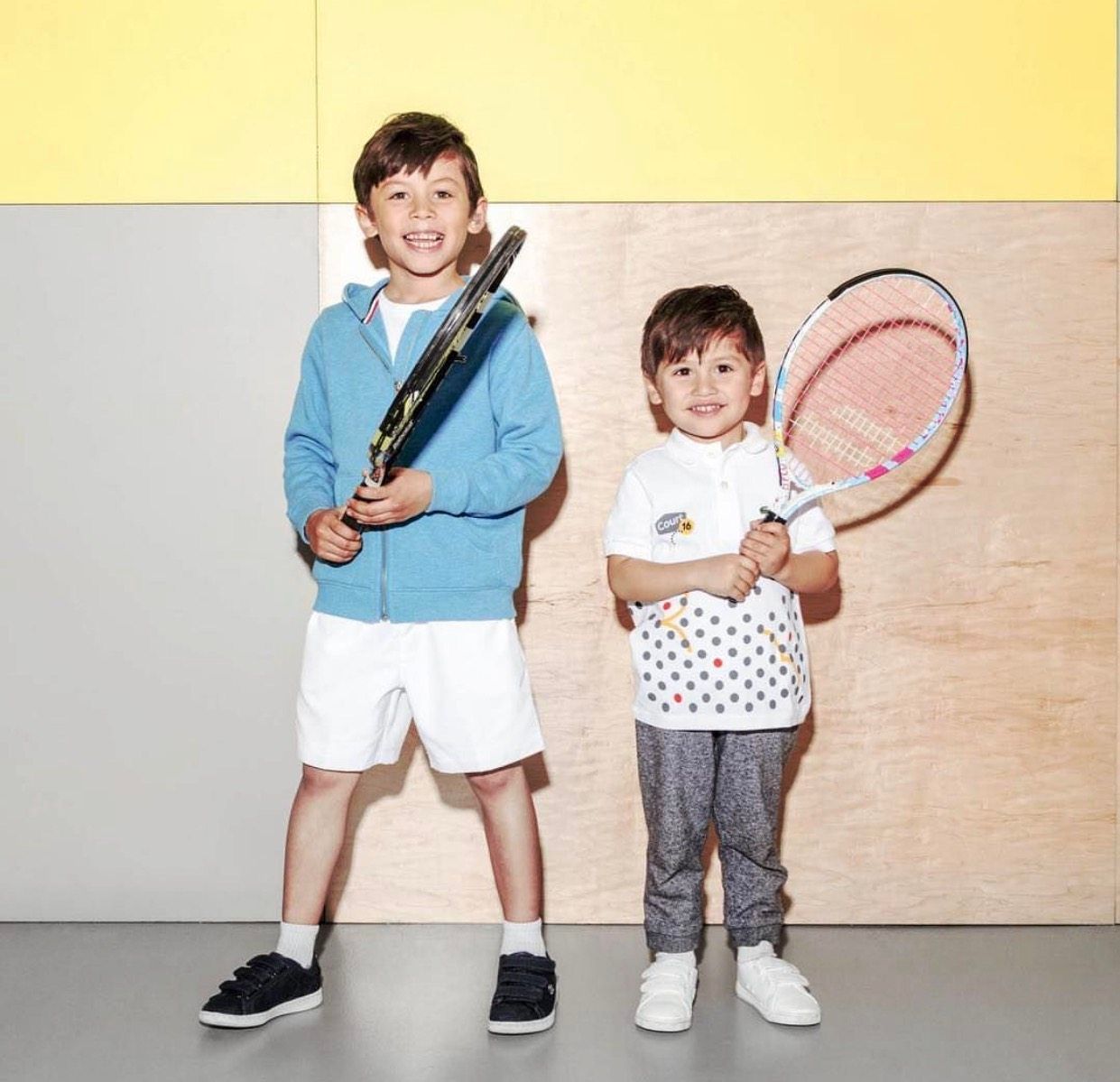 Court 16
Where: 526 Baltic Street, 718-875-5550, hello@court16.com
What: Court 16 has five permanent, USTA-sanctioned courts optimized for kids in an indoor, air-conditioned facility. Young tennis players receive 5:1 instruction to ensure a safe learning environment. Emphasis is put on sportsmanship and fair play.
How much: $575/half day, $675/full day
Brooklyn Bridge Fencing
Where: 68 Jay St, 646-823-2529, info@brooklynbridgefencing.com
What: Brooklyn Bridge Fencing camp is designed for both beginners as an introduction to fencing, and to experienced fencers who want to keep up their form. Fencing techniques will be taught through activities and exercises. Emphasis will be placed on developing flexibility and focus.
How much: $700
Happy camping!