9 Outdoor Summer Camps + 1 Grownup Surprise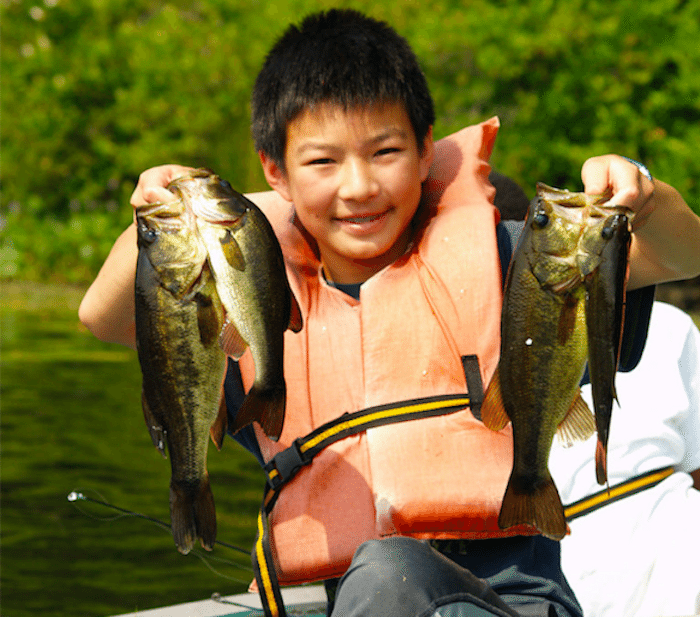 Oh, to breathe the fresh summer air! Brooklyn, though urban, has an abundant number of outdoor sports and nature-focused camps. Check out some favorites below.

Outdoor Nature Camps
Get back to nature with these three camps that encourage playing in the dirt.
Trail Blazers
Where: 394 Rogers Ave, 212-529-5113, info@trailblazers.org, Sleep away camp: 210 Deckertown Turnpike, Montague, NJ, 973-875-4116
What: Everything at Trail Blazers is "centered on the outdoors, unplugging from screens and connecting to our surroundings." While Prospect Park is Trail Blazers' go-to Brooklyn hot spot, they also connect to nature throughout the city with field trips to other parks and sites. There are also trips to Trail Blazers' 1000-acre, rustic camp site in New Jersey where campers swim in the lake, hike the trails, and roast marshmallows over a campfire. Be prepared for all kinds of weather. While other camps run for shelter, Trail Blazers are still outside experiencing nature. (They do have an indoor facility in case of extreme weather.)
How much: Tier system starting at $110 for partial week
Brooklyn Botanical Garden
Where: 1000 Washington Avenue, 718-623-7200, continuinged@bbg.org
What: The formal summer camp at Brooklyn Botanical Garden is through Brooklyn Cultural Adventures Program, but the garden has 1.5-hour classes for kids in 1st through 8th grade. These city farmers get to put their hands in the dirt and grow food!
How much: Varies with each class
Prospect Park Zoo
Where: 450 Flatbush Avenue, (718) 399-7339, ppzeducation@wcs.org
What: Young zoologists get to be outside, learn how to respectfully interact with — plus care for — animals. Young zoologists will graduate from camp with an understanding of how animals survive and thrive in New York City.
How much: $450/members, $475/nonmembers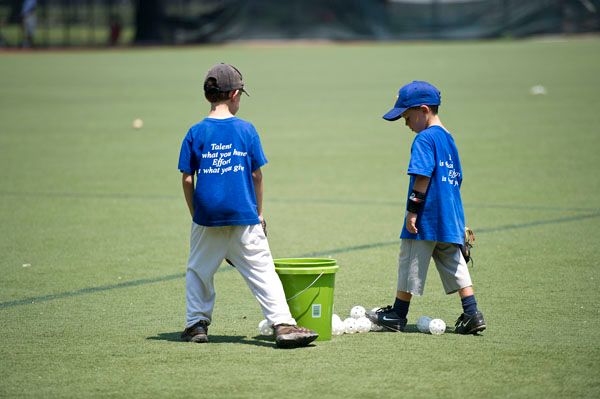 Outdoor Sport Camps
Just because camp is outside, doesn't mean a camper has to dig for bugs. Instead, let them run after ground balls!
Brooklyn Cyclones Baseball Camp
Where: MCU Park, 1904 Surf Avenue, (718) 382-2682, tcard@brooklyncyclones.com
What: This short camp is available only once a year, but it's a fantastic opportunity for baseball enthusiasts to learn from the pros. The Cyclones work with campers on batting, pitching, fielding, and running. Just as important, the Cyclones are happy to sign camper's baseball gloves. (Every once in awhile, a Cyclone makes it pro!) Campers also receive tickets to a Cyclones baseball game.
How much: $200
Home Run Baseball Camp
Where: Parade Grounds in Prospect Park, 202-726-8311, tim@homerunbaseballcamp.com
What: Who needs nature walks when you have a baseball diamond! Spend every day outside practicing America's favorite pastime. At Home Run Baseball, campers will be surrounded by kids who love baseball and dream of hitting a homerun under the lights.
How much: $380
Locals Surf School
Where: Beach 69th Street (On the Beach), 347-752-2728, info@LocalsSurfSchool.com
What: It's island time. Take summer to the next level by learning to surf — or if you already know how, improving upon your surfing skills! All skill levels are welcome and all supplies will be provided at surf camp. All you need to do is show up with a respect for the ocean and your peers. (Locals also runs a skateboarding camp offering up a great chance for kids to spend every other week skateboarding and surfing.)
How much: $420 before April 1, $450 after April 1.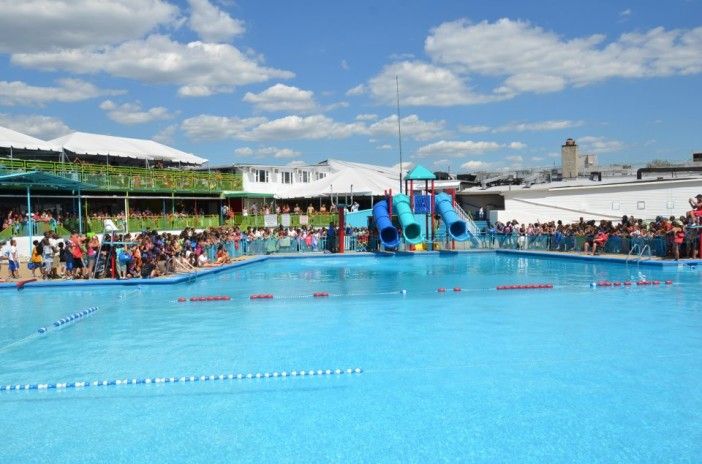 Camps with Outdoor Facilities
If you're a parent who wants your child to spend more time outside but also wants the perimeter secured, check out these camps that have enormous, private outdoor facilities.
Mill Basin Day Camp
Where: 5945 Strickland Avenue, 718.251.6200, info@millbasindaycamp.com
What: If you want your kids to be outside a lot but still want to know where they are, Mill Basin Day Camp is the day for you. Most activities take place at their enormous, 15,000 square foot facility. Outside they have pools with slides, basketball courts, and more.
How much: Depends on your customized schedule.
Manhattan Beach Summer Camp
Where: 60 West End Ave, (347) 788-8669, info@mbsummercamp.com
What: Manhattan Beach Summer Camp (MBSC) believes kids should spend summer outdoors, but they also know it's important for a camp to have indoor, air-conditioned space, especially during NYC heat waves. MBSC has both — including a large play area and two heated pools, and an air-conditioned, full-size gym, dance room, martial arts room, lunch room, and science room.
How much: $420 and up
Park Slope Day Camp
Where: 5 locations — in Park Slope at 339 8th Street and 752 President Street; Windsor Terrace at 241 Prospect Park West; Bay Ridge at 8515 Ridge Boulevard; and Carroll Gardens at 342 Smith Street.
What: Park Slope Day Camp takes advantage of Brooklyn's outdoor resources to provide young campers with fresh air. It doesn't matter which selection or location you choose — sports camp or mini-camp — campers will have plenty of outdoor time.
How much: $700, discounts available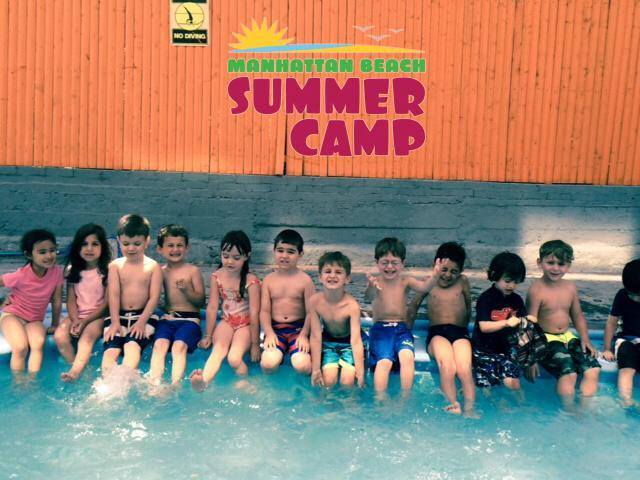 A camp-themed night out for Mom & Dad
Are you reminiscent about your youthful summers getting to know special someones around a campfire? Well, parenthood doesn't have to be all about the kids. Take a summer camp break for yourself!
Camp
Where: 179 Smith Street, (718)852-8086
What: Take a break and relive your summer camp for a night. Groups of 15 and more can reserve tables with board games and free s'mores. If you want a night out with you and your significant other, hold hands over a shareable s'more cocktail.
How much: Depends on your drink. All major credit cards are accepted.
Happy camping!