9 Last Minute Summer Camp Deals
School is wrapping up and summer camps are opening. If you're looking for some last minute deals and some all around affordable camps, look no further. Here are 9 camps that won't break the bank.
A Bargain at Any Price
Brooklyn Bridge Fencing
Where: 68 Jay St, 646-823-2529, info@brooklynbridgefencing.com
What: There is just over one week to grab $100 off at Brooklyn Bridge Fencing, and summer is the perfect time to try out fencing. Brooklyn Bridge Fencing introduces fencing to kids from 6–18 years old and even provides all the necessary equipment to summer campers. New fencers will have a great time learning the fundamentals of the fencing via coordination games, footwork exercises, and blade work. Kids will be fencing bouts against each other before they know it. Experienced fencers will learn advanced techniques and tactics to improve their results.
How much: $600/week if you sign up before 7/1, $700/week after 7/1
Brooklyn Arts Exchange BAX
Where: 421 Fifth Ave., 718-832-0018, info@bax.org
What: Summer Arts Program — spots are limited at BAX, and the price per week is extremely competitive. BAXers (children entering Kindergarten through 6th grade) explore the performing arts including dance, theater, musical theater, and the circus. BAXers also explore the fine arts with group and individual paintings, sculptures and more. The great thing about BAX is that BAXers put their fingerprint on everything they do!
How much: $470 per week. Limited spots available.
Financial Aid, Short Days, Membership Rates
Park Slope Armory YMCA
Where: Park Slope Armory Y 361 15th St., P.S. 10 511 7th Ave., 212-912-2580, jdavis@ymcanyc.org
What: YMCA is exceptionally affordable, especially for members. Plus, there is room for everyone! Park Slope YMCA boasts two locations: the Armory focuses on Swim Camp, Teen Camp, and Sports Camp while PS 10 hosts Adventure Camp, Express Camp, Kinder Camp, and Lisabeth Camp. All of the camps have a sports component.
How much: Member and nonmember prices available. Financial aid and scholarships are also.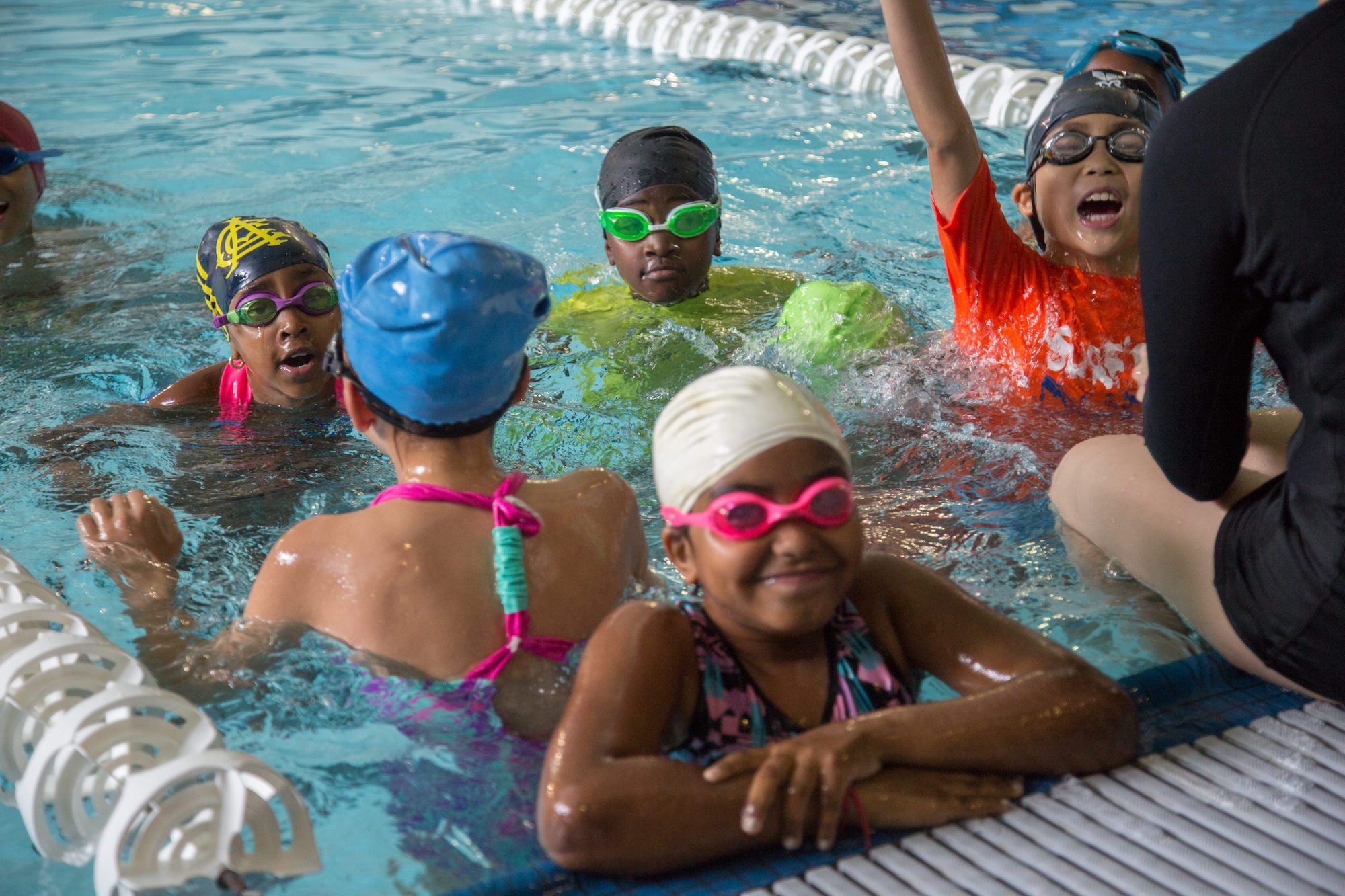 LIU Children's Academy and LIU Brooklyn Blackbirds Sports Camp
Where: 1 University Plaza, 718.488.1364, ChildrensAcademy@liu.edu
What: LIU has opportunities for everyone! Young athletes get specialized attention at LIU's many sports camps, all held in LIU's state of the art facilities. Campers could also choose to learn robotics, Mandarin, explore art and more! Every camper will swim twice a week.
How much: Depends on the camp
Aviator
Where: Floyd Bennett Field 3159 Flatbush Ave, 718-758-7500
What: Aviator Sports still has slots available. Campers can register 1-week to 1-month of Sports Specific Summer camps (depending on the sport). Aviator Sports Summer Day Camp accepts weekly, session and full session enrollment.AND, if you have a last minute appointment, Aviator takes walk-ins Aviator has sports specific camps where young athletes receive specialized instruction in order to improve their skills and techniques in soccer, tennis, volleyball, basketball, hockey, gymnastics or ice skating. For children who want to try it all there is Aviator Sports Summer Day Camp where campers can variety of sports—fencing, rock climbing, swimming and more.
How much: 200+ for Sports Specific Summer Camps | $495+ for Aviator Summer Day Camp
$450 and under
Camp Olympia
Where: John Jay High School 237 7th Ave, and Erasmus Hall 911 Flatbush Ave, 718-748-7084, campolympiany@hotmail.com
What: Camp Olympia is extremely affordable and offers hours that allow parents to get to and from work. Future Olympic athletes will play at least 3 sports a day, plus they will swim every Wednesday, Thursday and Friday. Camp Olympia coaches match camper's athletic abilities so everyone is included and improves their skills.
How much: $300
Brooklyn Jewish Camp
Where: 3 Manhattan Court, 60 West End Ave, Manhattan Beach, Brooklyn, 347-495-3918, brooklynjewishcamp@gmail.com
What: Brooklyn Jewish Camp is likely the best deal in all of Brooklyn. Campers swim twice a week at Brooklyn Jewish Camp. They also develop sportsmanship and confidence by playing basketball, football, kickball, and more.
How much: $250 per week
Alamander
Where: 372 Clinton Ave., 610-823-3888, directors@alamander.org
What: Spots are still available at this affordable camp. Alamander provides a supportive, structured environment where campers can safely and securely explore ideas. This year campers will delve into comic books, tiny worlds, and flea markets.
How much: $450
Free
City Parks Foundation
Where: 80 parks around New York City
What: The City Parks Foundation offers free sports instruction, including golf, tennis, soccer, and track & field, to city residents. The programs are located in city parks and facilities around the city. Peruse their website to find a match for your athlete.
How much: Free
Happy camping!