9 Great Camps For Winter Vacation Fun
Public schools are off the 3rd week of February. To help out our Brooklyn parents, we've compiled a list of winter break camps around the borough that still have space. Camp specialties range from athletic play to creative play. Most camps allow the option to register by the day or for the entire week. We're confident you'll discover the perfect match for your young explorer.
Build it Better
Construction Kids
Where: Brooklyn Navy Yard, BLDG 92, 2nd floor, 718-522-2902, info@constructionkids.com
Ages: 4 to 9
What: Build the coolest toys and models–with real tools!–at Construction Kids.  Back by popular demand, Construction Kids will spend two days creating replicas of Star War's most popular spaceships.
How much: $150/day, $25/extended hours
Brooklyn Robot Foundry
Where: 303 3rd Avenue, 347-762-6840
Ages: K-4th grade
What: Excellent engineering makes a successful toy. At the Brooklyn Robot Foundry, young engineers and inventors will explore the mechanics of toys and then create their own.
How much: $125 + $30/day material fee
Run, Kick, Climb, Swim
Aviator Sports Center
Where: Floyd Bennett Field, 3159 Flatbush Ave, 718-758-7500, camps@aviatorsports.com
Ages: 3-14
What: Do you have an active child? At Aviator Sports Center, your child can spend all day ice skating, rock climbing, running, playing team sports and more. Walk-ins welcome up until 11:00am.
How much: $75/day, $15/day Early bird
Create with Style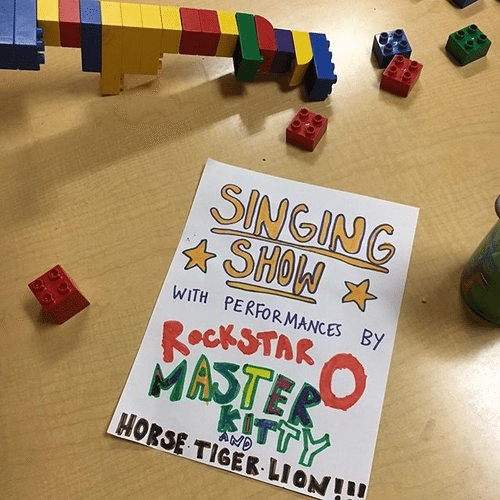 Alamander Camp
Where: Brooklyn Free School, 372 Clinton Avenue, directors@alamander.org
Camp hours: 8:30am – 3pm, extended hours: 3pm – 6pm
Ages: 4-12
What: Are you ready for some inspiration? Each day at Alamander Camp begins with a question. The kids decide how to proceed. Through art and play, they get to take an idea and create a world.
How much: $90/day, $20/day for extended hours
Brooklyn Acting Lab
Where: 1012 8th Avenue, 718-238-8383, Info@Brooklynactinglab.Org
Ages: K-4th Grade
What: Each day, young actors create a new "Imagination Location".  They are inspired by locations like the coral reef or the safari sunset and then immerse themselves in building and living in that environment.  Each day at 4:30, parents and caregivers are invited to watch that day's "sharing".
How much:  $125/day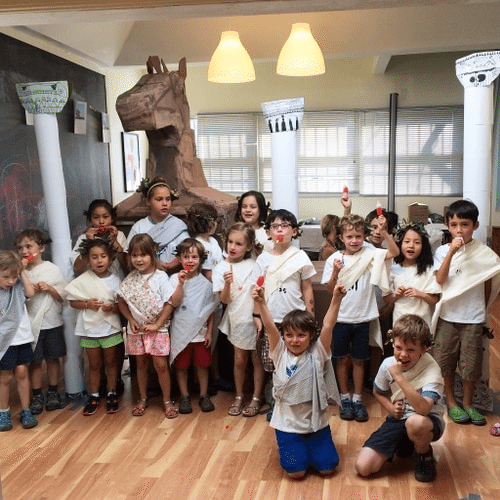 Created By Kids
Where: 592 Pacific Street, 718-857-5437, rene@createdbykidsnyc.com
What: Kids create using an array of fine and visual arts. Kids are taught to use a ceramic wheel, how to create textiles, design jewelry and more!  While the kids are creating, staff introduces history and literature related to the art.
How much: $125/day, $550/week. Earlybird: $20/day, $80/week
Dance, Dance, Dance
Brooklyn Arts Exchange
Where: 421 Fifth Ave, 718-832-0018, info@bax.org
Ages: K to 5th grade
What: Explore circus, dance, and tumbling at the Brooklyn Arts Exchange. Young artists uses a combination of visual and performing arts to reflect the world around them by creating art independently and collaboratively.
How much: $95/day
Mark Morris Dance Group
Where: 3 Lafayette Avenue, 718-624-8400, info@mmdg.org
Ages: 6 to 13
What: Mark Morris Dance Group invites everyone interested in movement to join a class. Expression and imagination soar as dancers learn traditional and creative dance techniques. The mid-winter break camp has a session for newbies and ones with some dance experience.
How much: $295, $100/week extended hours
Explore the City
Backpacks and Binoculars
Where: 110 Schermerhorn Street, 855-687-6923, camp@backpacksandbinoculars.com
Ages: 4-12
What: Do you want your child to get out of the borough? Backpacks and Binoculars set up an ambitious Ice-capades schedule that guides young adventurers through the Bronx Zoo, Central Park, Alleypond and more all through a winter lense.
How much: $125/day, $495/week
Happy camping!