82M In Loans Spur Further 4th Avenue Development
The developers for two 4th Avenue projects are have received a massive fiscal shot in the arm this year in the form of multiple loan. Pricy residential projects continue to move south towards (and past) the Prospect Park Expressway.
The Real Deal reported that Slate Property Group and Adam America Real Estate have secured their second construction loan this year from Santander Bank, valued at $40.9 million.
The companies are partnering on a block-long development between 15th and 16th Streets. 541-555 4th Avenue  is made up of eight contiguous buildings. The developers plan for a larger building — and doing so by "incorporating an inclusionary housing component."
Previous to the loan, 541-555 was "flipped" by developers Aaron Karpen and Anshel Friedman, who sold the property to SPG/Adam America for $25 million.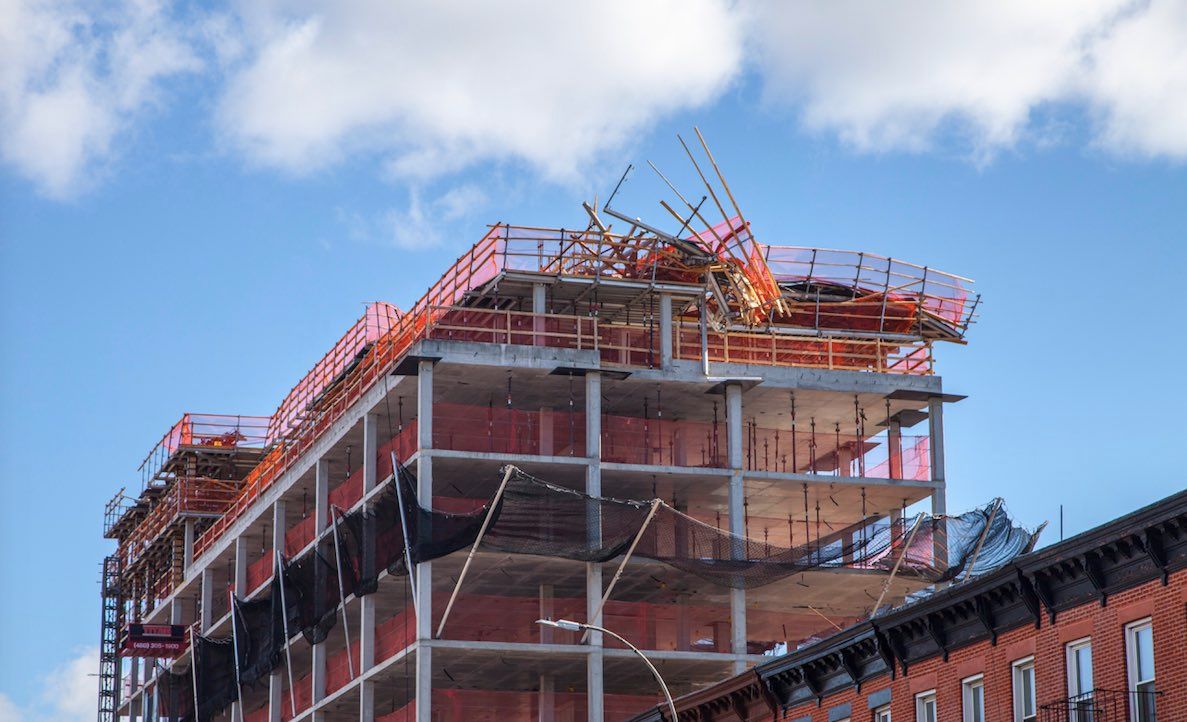 Back in April, the SPG/Adams America team received a $42 million loan from Santander for another property — just one-block down at 535 4th Avenue (between 14th and 15th Streets).
Days after that loan was secured, powerful winds caused a building floor collapse at 535 4th Avenue on April 3. According to the FDNY, no injuries were reported during the incident.
The new developers are currently embroiled in a controversy after purchasing Rivington House on the Lower East Side in partnership with China Vanke. According to The Real Deal, "The city and state are investigating the deal amid charges that Allure deceived the city by promising it would maintain the property as nursing home despite being in contract to sell it to developers."
Between the two properties, Santander has loaned the developers over $82 million.