8 Carroll Gardens Area Restaurants To Take Your Out-Of-Town Guests During The Holidays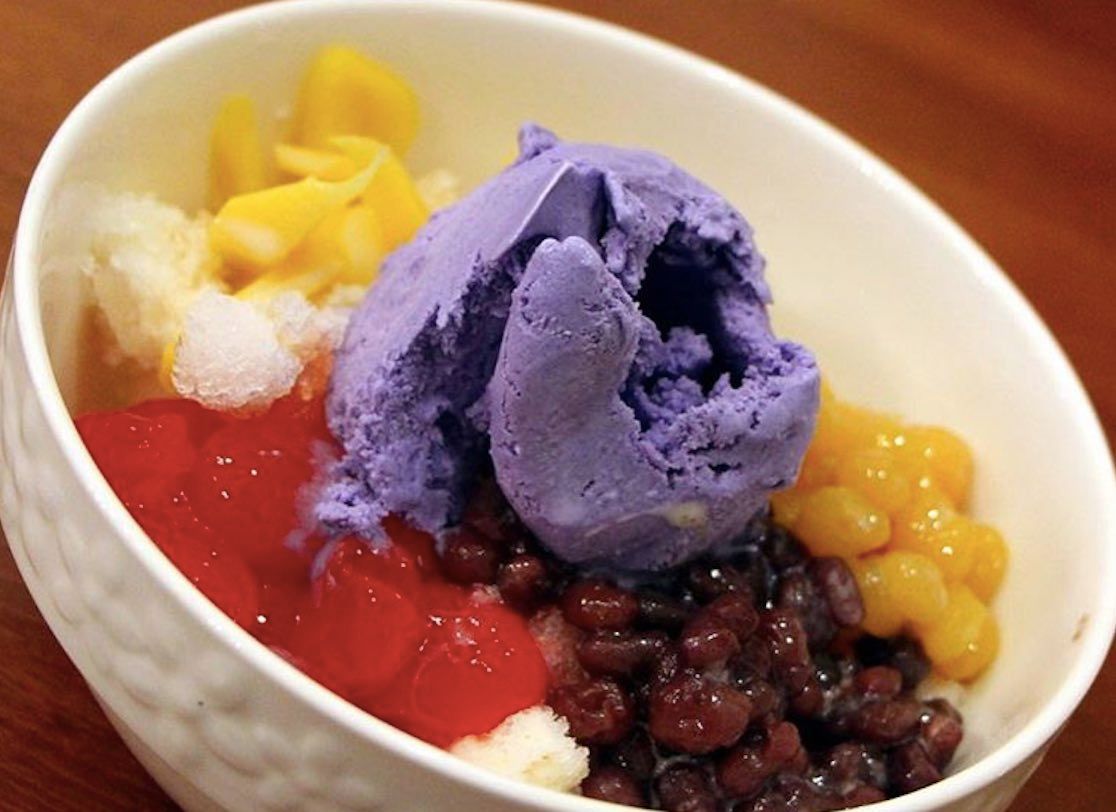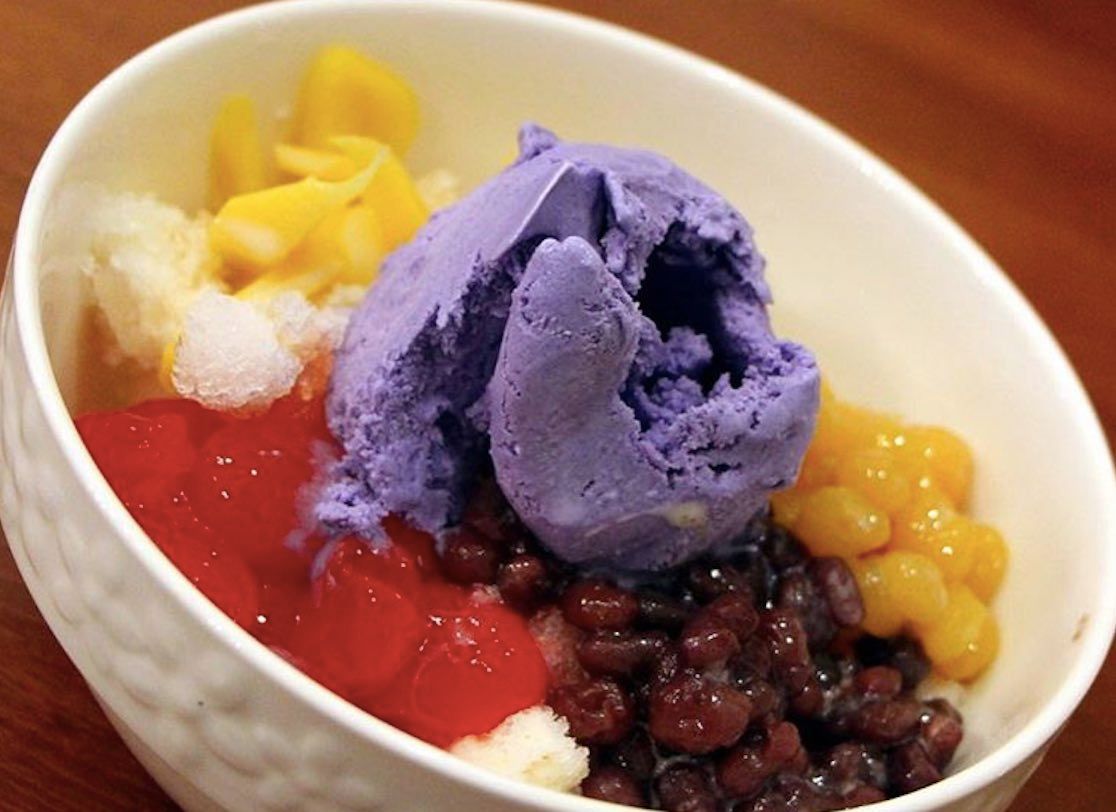 The holidays are fast approaching. December can be stressful enough without the added pressure of entertaining out-of-town visitors. If you're staying in Brooklyn and hosting friends or family, it can be tough keeping everyone happy, amused, and well fed.
Carroll Gardens is home to a variety of diverse dining options where you can take hungry guests for brunch, lunch, or dinner. We've compiled a list of restaurants in the area to cover you if you need to take a break from entertaining, don't have space in your cramped kitchen to whip up a festive feast, or just aren't much of a chef (or all of the above).
And while you're at it, check out our recommendations for out-of-town guests in the Park Slope neighborhood.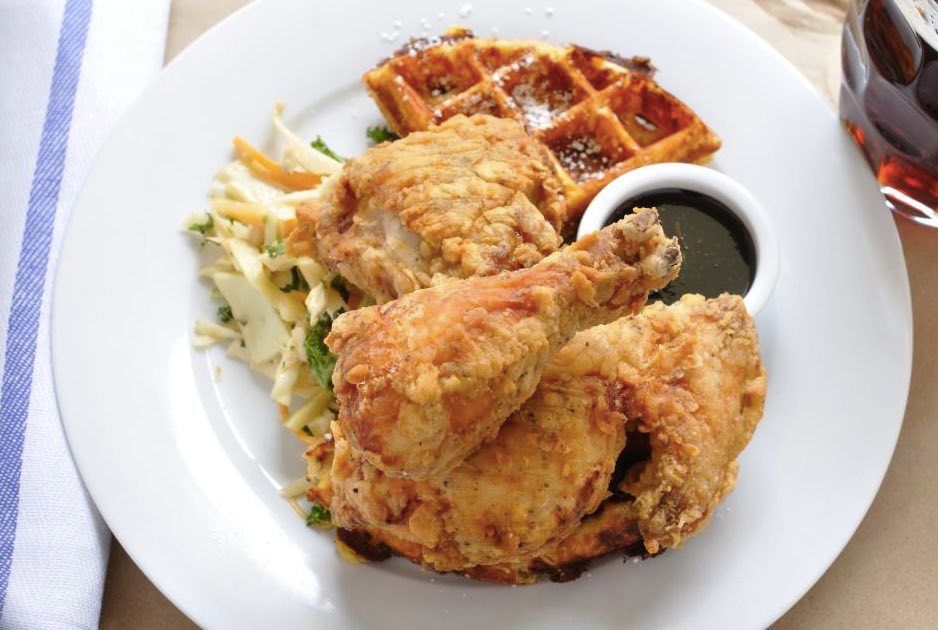 Buttermilk Channel
Cozy comfort food spot Buttermilk Channel has crowds lining up around the corner for its popular brunch. A variety of egg scrambles, kale salad, pecan pie French toast, fried pork chop and cheddar waffles, and of course, buttermilk pancakes are served during the day. Dinner options include house-made pickles to snack on, veggie and beef burgers, and buttermilk fried chicken. Check out their website for their special New Year's Eve dinner menu.
Where: 524 Court Street (at Huntington Street)
Phone: 718-852-8490
Hours: Mondays-Wednesdays, 5pm-10pm; Thursdays, 5pm-11pm; Fridays, 5pm-12am; Saturday brunch, 10am-3pm, Dinner, 5pm-12am; Sunday brunch, 10am-3pm; Dinner 5pm-10pm.
Reservations: You can make reservations for dinner only. Make dinner party of 9 or more reservations by phone only at 718-852-8490
Café Luluc
This French bistro offers a diverse menu ranging from salads, sandwiches (including a Croque Monsieur and Croque Madame, bien sûr), burgers, fish and chips, pasta, and grilled pork chop and hanger steak entrees. Weekend brunch tends to get busy serving up staples like pancakes, brioche French toast, omelets, homemade quiche, and Eggs Benedict and Florentine.
Where: 214 Smith Street (between Butler and Baltic Streets)
Phone: 718-625-3815
Hours: Mondays-Sundays, 8am-midnight
Reservations: None taken. Please note: Cash only.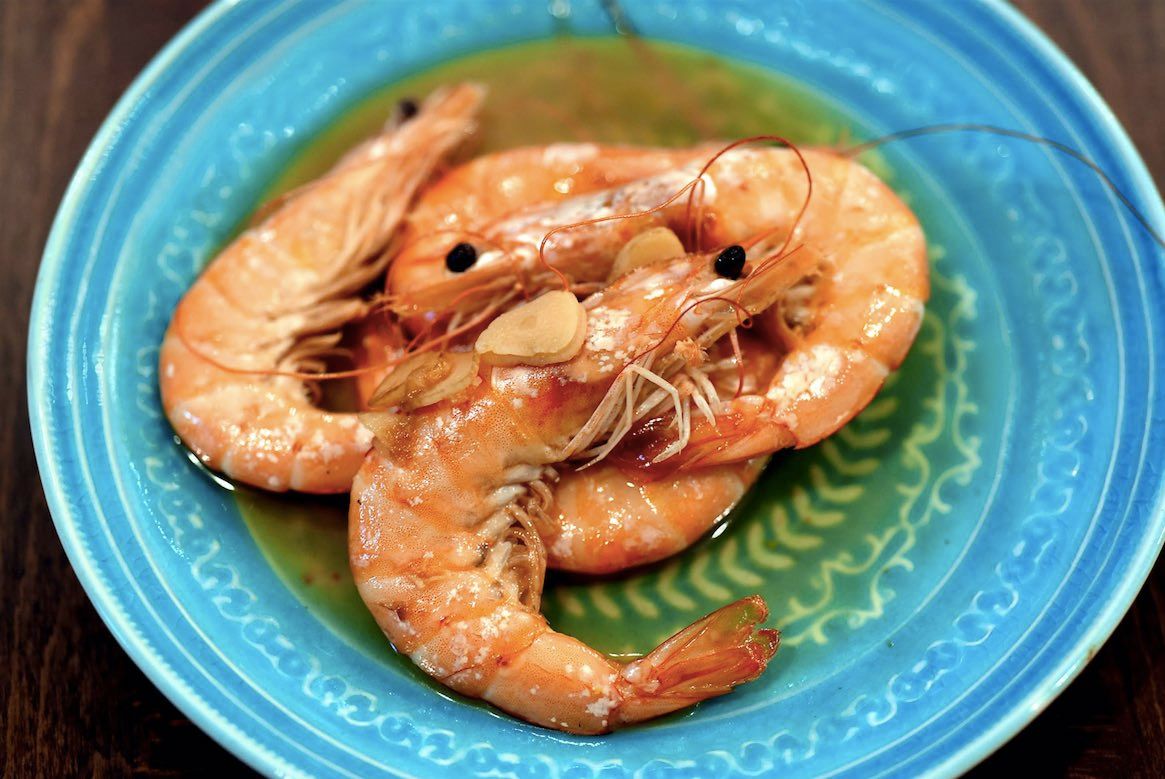 f.o.b.
Newcomer to the neighborhood f.o.b. serves up delicious, authentic Filipino barbecue including chicken and pork skewers smothered in Filipino bbq sauce, grilled spare ribs served with homemade banana bbq sauce, and Overnight Chicken Adobo which is marinated to perfection in vinegar and herbs. The warm and charming dining room seats 30, so call ahead for reservations if you're bringing a large group.
Where: 271 Smith Street (between Degraw and Sackett Streets)
Phone: 718-852-8994
Hours: Tuesdays-Sundays, 5:30pm-11:00pm;  Saturday brunch, 11am-3pm; Sunday brunch 11am-3pm; Closed Mondays.
Reservations: Call 718-852-8994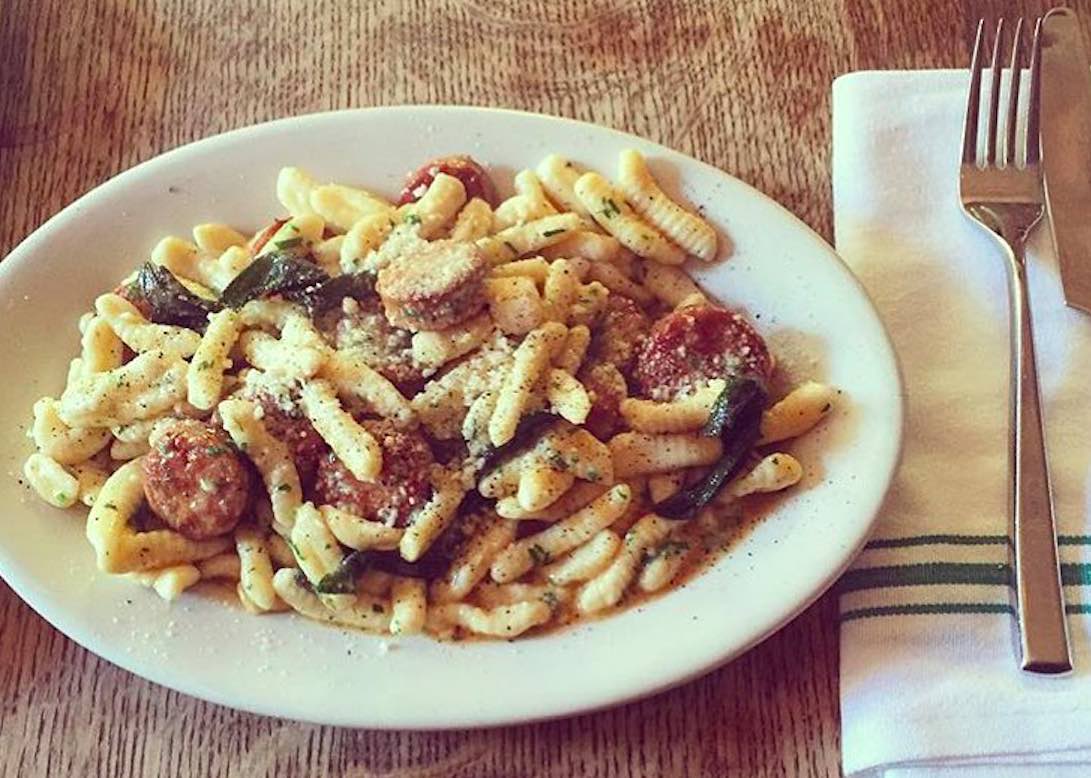 Frankies Spuntino 457
Opened in 2004 by two friends named Frank, Frankies Spuntino serves seasonally-inspired Italian fare with perfect wine pairings in a space that was formerly an Italian social club. Salads, sandwiches, and house-made pastas are offered along with classics like meatballs with pine nuts and raisins, eggplant marinara with pecorino, and a selection of antipasti. Frankies also produces its own line of olive oil, which would make for a very nice holiday gift for the gourmands in your life.
Where: 457 Court Street (between Luquer Street and 4th Place)
Phone: 718-403-0033
Hours: Mondays-Thursdays, 11am-11pm; Fridays, 11am-12am; Saturdays, 11am-12am; Sundays 11am-11pm.
Reservations: For parties of 8 or more call 718-403-0033.
Jolie Cantina
This bright and cheerful Mexican restaurant prepares orders of fresh, delicious guacamole right at your table. They also serve up lobster, vegetarian, pork, steak, and merguez tacos, Mexican or French steak tartare, risotto and pasta, ceviche and several other options "del mar." Brunch is served on weekends while the full bar mixes up margaritas and cocktails, horchatas (rice milk), and Mexican cappuccinos (made with steamed horchata).
Where: 241 Smith Street (at Douglass Street)
Phone: 718-488-0777
Hours: Mondays, 4pm-10:30pm; Tuesdays-Fridays, 12pm-11pm; Saturdays, 10am-11pm; Sundays, 10am-10pm.
Reservations: Call 718-488-0777. Please note: Cash or American Express only.
La Cigogne
Opened in 2014 by two French expats, La Cigogne (the stork) serves Alsatian specialties like spätzles (egg noodles) and tart flambées (similar to pizza), as well as mussels, burgers, steak au poivre, and steak tartare. The large, airy space offers a full bar, weekend brunch, and a special New Year's Eve prix fixe menu.
Where: 215 Union Street (between Clinton and Henry Streets)
Phone: 718-858-5641
Hours: Mondays-Thursdays, 11am-10pm; Fridays, 11am-11pm; Saturdays, 10am-11pm; Sundays 10am-10pm
Reservations: You can make them online here or call 718-858-5641.
Sunken Hundred
Sunken Hundred is a new Welsh gastropub in Cobble Hill that has offered strange spellings, weird pronunciations, and an offbeat menu of Welsh classics and reinterpretations thereof since opening in September. Inside, the lighting has a reddish hue by the bar and white elsewhere, while much of what adorns the walls makes light of the Welsh language. You may have trouble spelling the name of your dish, however, that seems to make your meal even more satisfying.
Where: 276 Smith Street (between Sackett and DeGraw Streets)
Phone: 718-722-1069
Hours: Sundays-Wednesdays, 5pm-2am; Thursdays-Saturdays, 5pm-4am; Brunch is served Saturdays and Sundays from 11am-4pm.
Reservations: Please note that they only accept reservations for groups of 6 or more. A 20% gratuity will apply. Email them at info@sunkenhundred.nyc or call 718-722-1069.
Zaytoons
Back in 1998, two cousins joined forces and opened up Zaytoons on Smith Street. The restaurant serves Middle Eastern cuisine including fresh-from-the-oven pita bread, falafel, shawarma, a variety of kabobs, pitzas, and burgers. This location is BYOB and offers a variety of hookah flavors should your guests want to puff away and unwind after their meal.
Where: 283 Smith Street (at Sackett Street)
Phone: 718-875-1880
Hours: Mondays-Thurdays, 11:30am-10:30pm; Fridays, 11:30am-11:15pm; Saturdays, 11:30am-11:15pm; Sundays, 11:30am-10pm
Reservations: Call 718-875-1880. Please note: Cash only.