8 Awesome Summer Camps That Start In June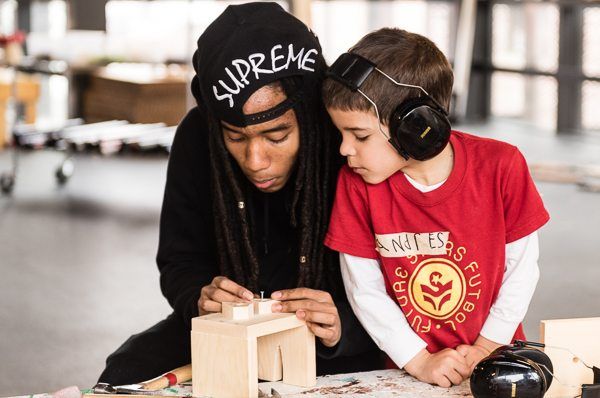 The last day of public school is June 28, yet private and parochial schools end much earlier. Some private schools dismiss more than two weeks earlier. While most summer camps kick off the week of July 3, here are camps that start much earlier for those kids who are already out of school.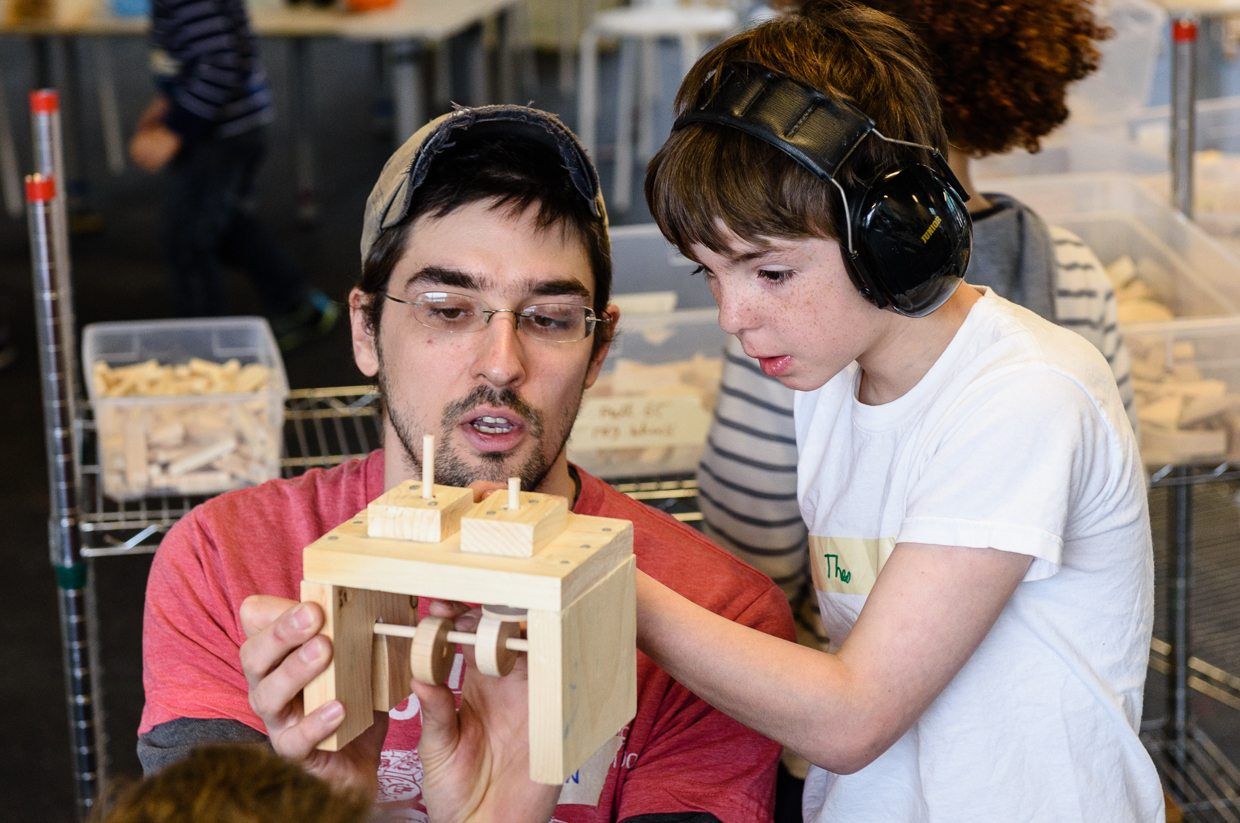 Construction Kids
Where: Brooklyn Navy Yard, BLDG 92, 718-522-2902, info@constructionkids.com
What: Construction Kids summer camp kicks off on June 19. Younger kids start the week building go-karts and skateboards. Builders design and build their first skateboard with a friend. As the week progresses, they create their own skateboard learning from the successes and mistakes in their original design. Older kids create an erector set using physics, geometry and other math. At the end of the week, they'll bring home a unique toy and storage case that they designed and created.
How much: $595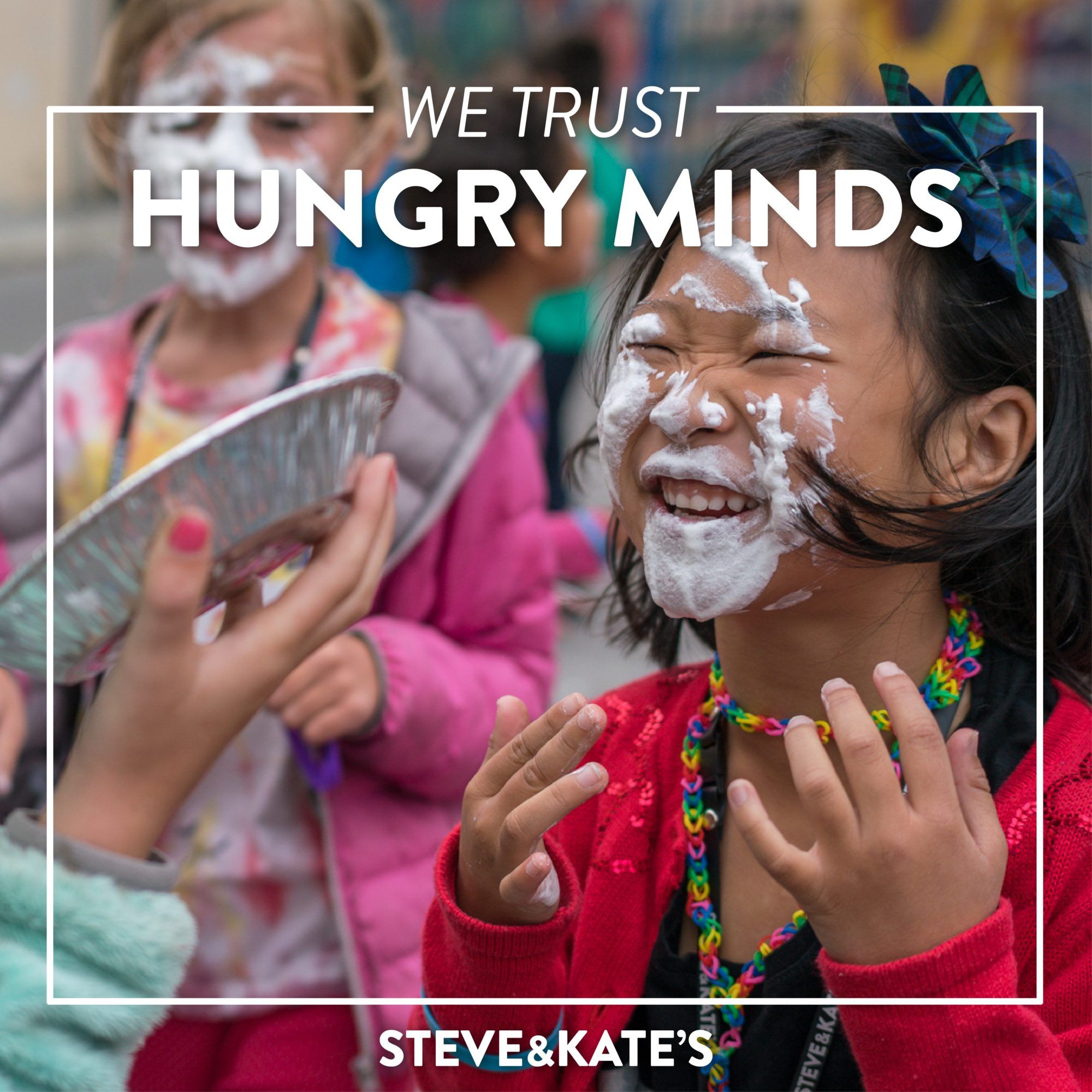 Steve and Kate's Camp
Where: Williamsburg Northside School, 299 North 7th St., 347-227-0080, nyc.williamsburg@steveandkate.com
What: Steve and Kate's Camp opens June 19 with activities for every interest: music, film, bread making, fashion, coding and more. Summer at Steve and Kate's is filled with curiosity and adventure.
How much: Day passes and memberships available. Contact Steve and Kate's to create a formula right for you.
The Brooklyn Strategist
Where: 333 Court St., 718-576-3035, info@thebrooklynstrategist.com
What: Young strategists can plan their world domination (via an old fashion game board) on June 19. Mornings are for learning new games. But come afternoon, tournament play and role play opportunities take this camp to a whole new level.
How much: Full day and half day options. Plus member and nonmember options.
Brooklyn Game Lab
Where: Game Lab Classic 353 7th Ave., Game Lab South 479 7th Ave., 718-788-1122, Frontdesk@brooklyngamelab.com
What: Beginning June 19, young gamers can unplug and play regular board games, no electricity required. In addition to playing games, indoors and out, campers create their own games considering structure, rules, and strategy.
How much: Option to pay by the day or for the full week.
Beansprouts
Where: 453 6th Ave., 718-965-8573, info@sproutsbk.com
What: Even the youngest among us can start camp on June 19. Beansprouts' Incoming 2's First Camp Experience focuses on art, music, science and nature. This program is specifically for kids enrolled in Beansprouts' fall program.
How much: Prices vary depending on weeks chosen.
Brooklyn Robot Foundry
Where: North Slope/Gowanus 303 3rd Av and South Slope 586 5th Av, 347-762-6840
What: Young robotic engineers can sign up for 1 to 5 days a week at the Brooklyn Robot Foundry beginning June 12. (Once July rolls around, camp sign up will by the week.) Each day kids will build two different projects, none of which will be repeated in July and August. June summer session is at the South Slope location.
How much:$120 program fee + $30 material fee per day.
Transitional Camps
These camps open their doors (and pools) on June 29th, but call or email them anytime if your young camper (or if you!) are concerned about the transition. Staff members are on-hand to reassure you of summer fun.
Park Slope Armory YMCA
Where: 361 15th St., 212-912-2580, jdavis@ymcanyc.org
What: The transition from school to summer will be smooth as Park Slope YMCA will help your child build new summer friends, develop new skills, and find a taste for exploration. There is a camp for every age group, which helps everyone feel welcome.
How much: Member and nonmember prices available. Financial aid and scholarships are also.
Shorefront Y
Where: 3300 Coney Island Ave, 718-646-1444, info@shorefronty.org
What: Shorefront Y helps kids transition from school to summer by establishing "an individual bond with each and every child, along with their family". In addition to helping typically developing kids transition, Shorefront Y has a specific program for campers with special needs.
How much: Price dependent on camp focus.
Happy camping!