7th New York Bike Jumble Returns To JJ Byrne Park This Weekend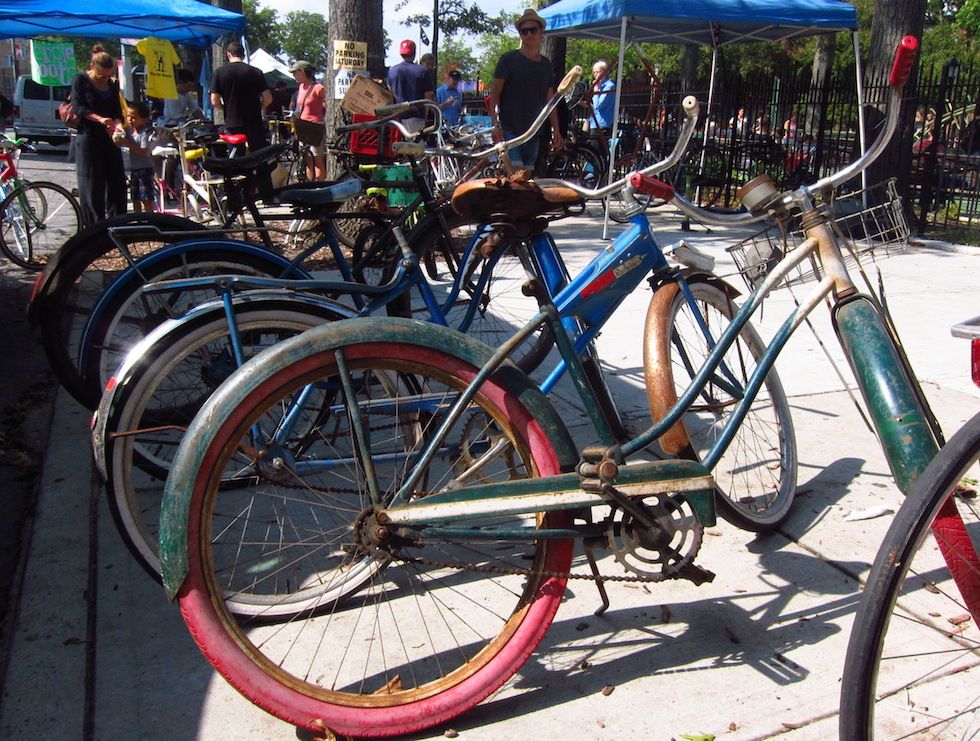 One of Park Slope bikers' favorite places to head (aside from the loop in Prospect Park of course) is popping back up this Saturday, May 9 — the always lively New York Bike Jumble.
Taking place from 10am-4pm at JJ Byrne Park on 5th Avenue between 3rd and 4th Streets, the Jumble — now in its 7th year — draws hardened bike geeks, vintage buffs, locals looking for their next great ride, bargain hunters, passers-by just browsing, and every type in between. It's a great spot to score accessories at discounted prices, and support local business.
So who will be there?
"The Jumble is a bicycle flea market," Jumble founder Harry Schwartzman explains. "And like all flea markets, there's a wide range of vendors, from people emptying out their closets of their own personal stuff as well as area bike shops that are clearing out inventory at low low prices. We've always had a good representation of NYC cycling brands in the past such as bicycle paintings by Taliah Lempert, Outlier technical wear and Vaya bags."
Which brands will show up again this year is still in the works, Schwartzman says. The Jumble is still taking applications, go here for all information on how to participate. It is a rain or shine event. The Jumble benefits the Old Stone House, which has a wonderful program of exhibits, events, and education for the surrounding community.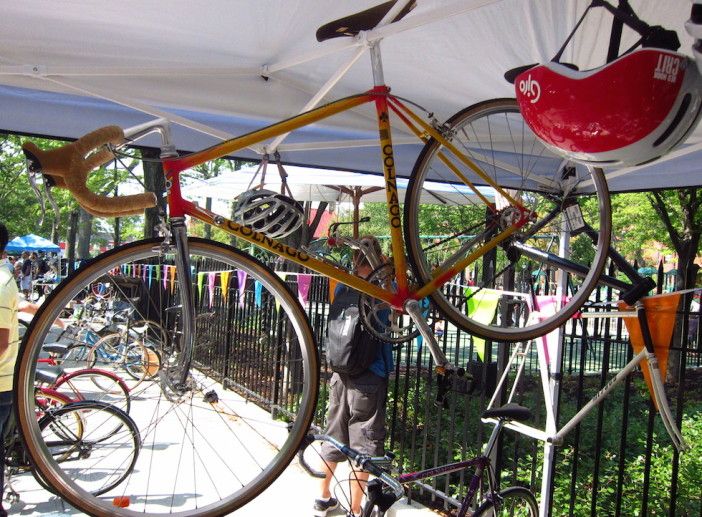 Going to miss it? Don't cry into your helmet just yet. The Jumble will be in Red Hook on Sunday, June 7 in conjunction with Transportation Alternative's Tour de Brooklyn, and again in the fall for the back-to-school edition (date TBD).
Ride on, Brooklyn!
About the author: Deb Klein has called the Park Slope area home for over 10 years, and can often be seen walking her dog or riding her bike in and around the area, sniffing out new haunts and supporting old favorites. She has promoted the area in the past – with a special eye on Gowanus – both thru her PR company and her craft market series. She specializes in human (and canine) interest stories AND anything Gowanus-oriented; feel free to contact her at debklein9@netscape.net.