70-Foot Building On Sheepshead Bay Road Takes Shape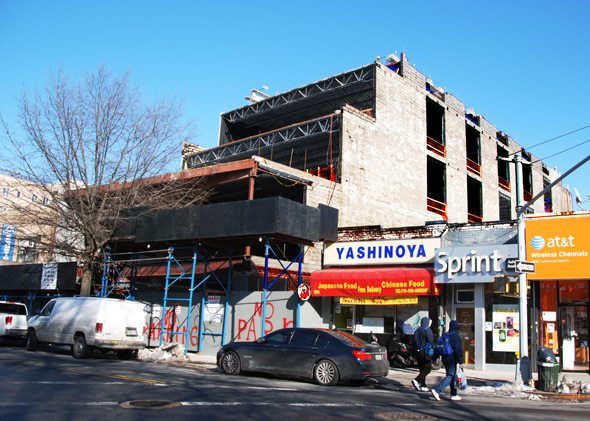 We thought we'd share a little progress report about the four story building being constructed at 1733 Sheepshead Bay Road, the former site of the Bay News offices.
The 70-foot office/retail structure is taking shape, and in fairly good time. Demolition of the site began in early September. It halted a few weeks later when inspectors found asbestos on the roof, but that was cleared up quickly and construction resumed.
Here you get a better idea of exactly how tall it's going to be (about the same size as Bally's across the street). The building is slated for a September 2011 completion. A 68-car attended parking garage will be at the rear, and the neighboring storefront was demolished to make way for driveway access.