7 Area Properties Owned By Two Who Made '100 Worst Landlords In NYC', Says Public Advocate Letitia James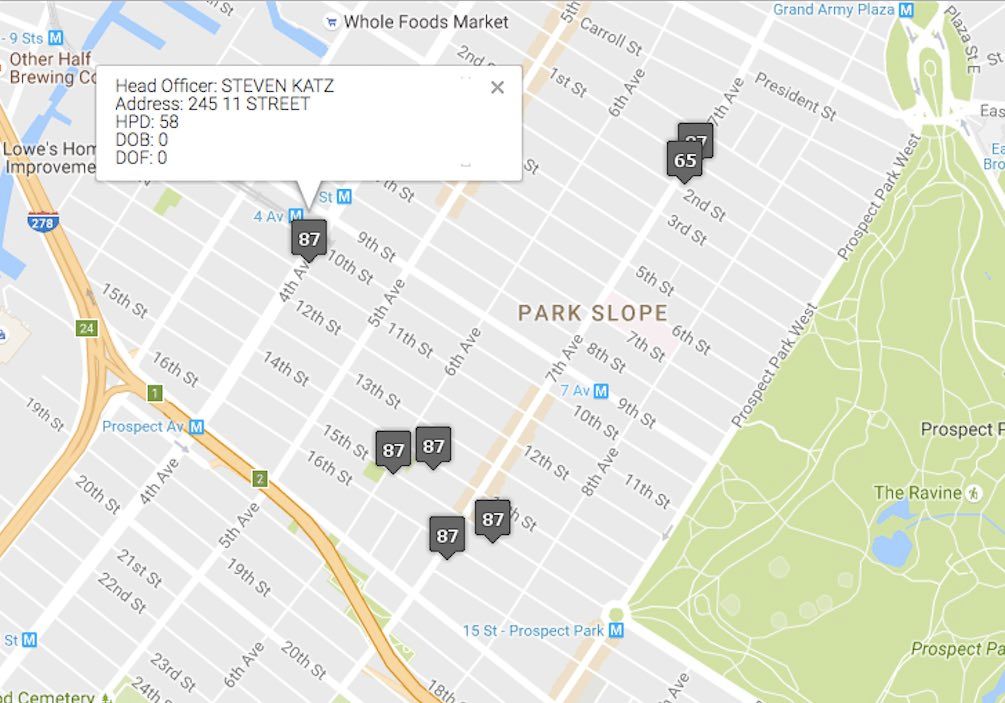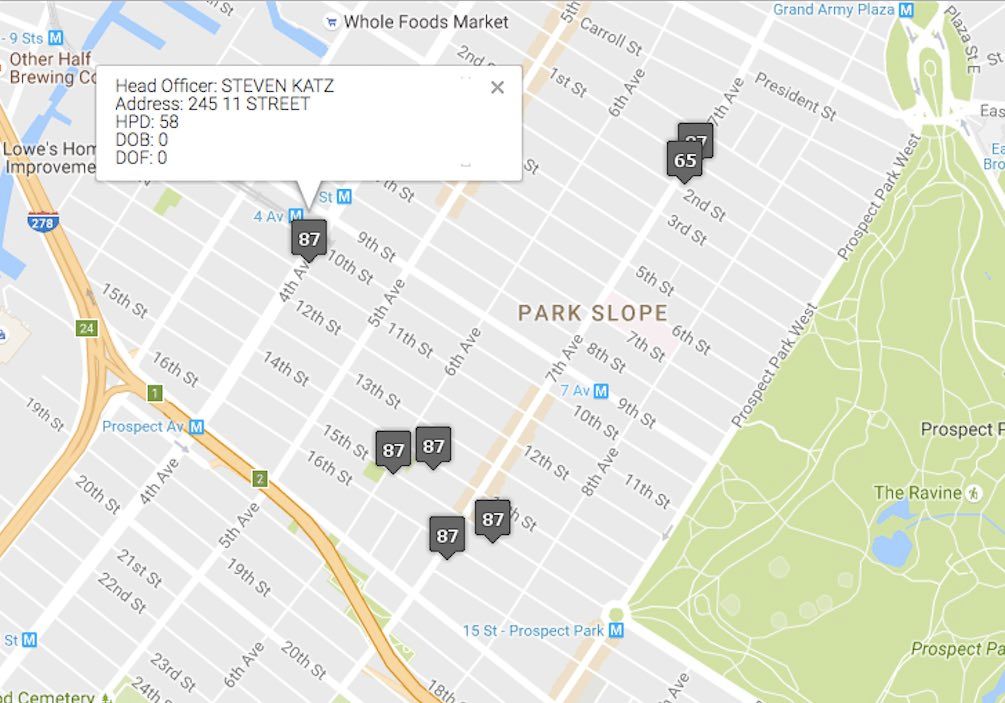 Last week, Public Advocate Letitia James released the latest interactive map of the 100 worst landlords in New York City and 20 worst buildings, based on data from the Department of Housing Preservation and Development (HPD) and the Department of Buildings (DOB).
The Watchlist, started by then-Public Advocate Bill de Blasio in 2010 and updated quarterly, is designed to hold the city's worst landlords accountable and to empower tenants and advocates, according to James.
You can check out the most recent 2016 Landlords Watchlist by building and neighborhood on a map here, and the landlord list version here.
The Public Advocate's office states that the Watchlist includes more details this year on DOB violations and Department of Finance (DOF) tax liens — which can be a sign of buildings in distress. The Public Advocate's office visited at least one building owned by each of the 100 worst landlords to speak to tenants, take photos, and inspect conditions.
"The Landlord Watchlist has become a critical tool for helping tenants organize against unscrupulous landlords, has assisted with the criminal convictions of some of New York's worst landlords, and has led to better living conditions for countless New Yorkers. We will never stop fighting for the housing rights of every New Yorker," said Public Advocate Letitia James.
Park Slope and Gowanus area landlords and buildings:
Two landlords who own properties in our neighborhood made it to the list, including Steven Katz, who owns six buildings throughout the area. Katz — who came in at #87 on the list — racked up 365 HPD violations as well as four DOB violations. His properties are as follows:
245 11th Street
346 14th Street
388 15th Street
553 6th Avenue
173 7th Avenue
469 7th Avenue
Jair Gutierrez owns eight buildings throughout Brooklyn, including 187 7th Avenue in Park Slope. Gutierrez — who is #65 on the list — has 393 HPD violations as well as 21 DOB violations.
PSS reached out to both Katz's and Gutierrez's office, however, they have not yet responded.
Criteria and methodology:
According to the Public Advocate, for a landlord to be added to the Watchlist, they must own a building with a minimum number of HPD violations or open DOB complaints per unit. For buildings with fewer than 35 units, there must be an average of at least three open, serious violations or active complaints per unit. For larger buildings with 35 units or more, there must be an average of at least two open, serious violations or active complaints per unit.
For buildings to be eligible for the Watchlist, they must be multi-family rental buildings with three or more units. Co-ops and condominiums are excluded. Read more about the Watchlist methodology here.
"The landlords on the Worst Landlord Watchlist don't usually make the list because of sloppy management practices or by accident," said Benjamin Dulchin, Executive Director of Association for Neighborhood and Housing Development, Inc. "They make the list because too often they have a strategy to intentionally push tenants out of their affordable apartments in order to drive the rents up quickly."
However, in 2015 Crain's New York noted that the Watchlist contained mistakes. For example, in 2014 the list included David Behin, who was upgrading a troubled building he had purchased through a state program. Behin appeared again in the 2015 Watchlist, and was subsequently removed after an inquiry from Crain's, reports the business news outlet.
For the release of the most recent Watchlist, members of the Flatbush Tenant Coalition stood with PA Letitia James, City Council Member Jumaane Williams and others in Foley Square, demanding more landlord accountability.
To report bad building conditions, call 311, or visit the HPD website. If conditions don't improve, contact the Public Advocate's Office at GetHelp@pubadvocate.nyc.gov. You can read more tenant FAQs here.
Additional reporting by Donny Levit.