How Long Is Your Commute?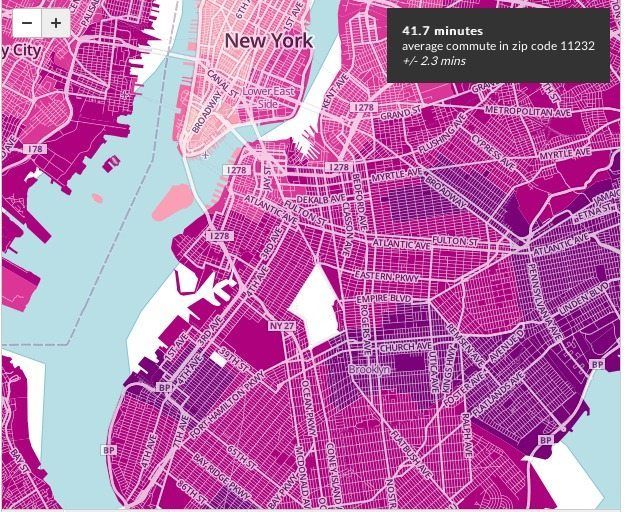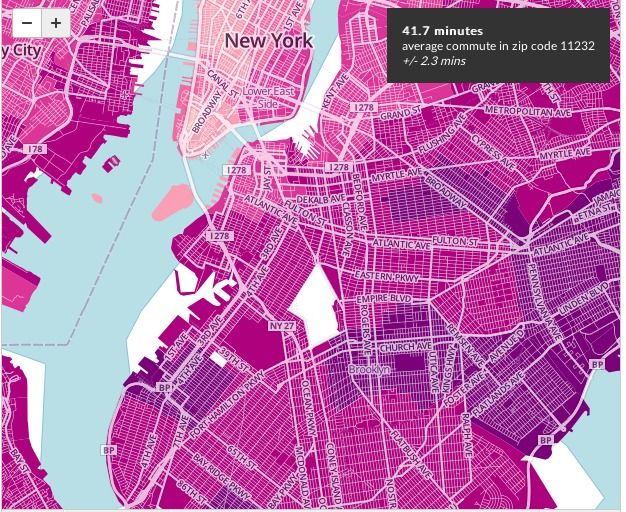 Work commute. Two words that drive fear into those considering a move to Brooklyn.
This week, WNYC created a map of average commute times based on 2010 Census data. According to their research, those living in the 11215 zip code spend an average of 38.3 minutes traveling to work, while those in the 11232 spend about 41.7 minutes.
The United States Census bureau reports that the average U.S. commute time is 25.4 minutes.
[poll id="7″]
Image via WNYC