64-Year-Old Woman Dies In Violent Car Wreck On Emmons Avenue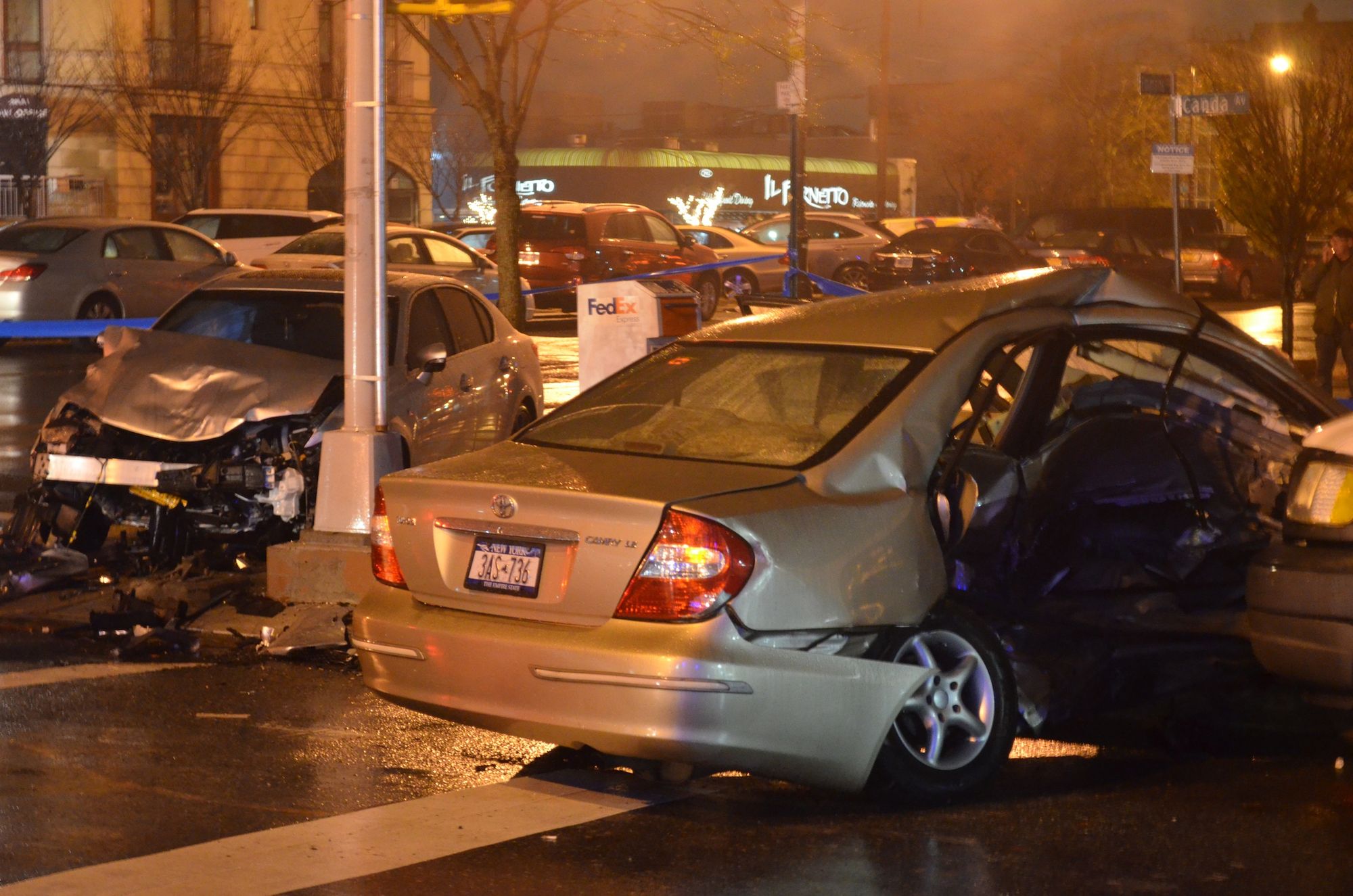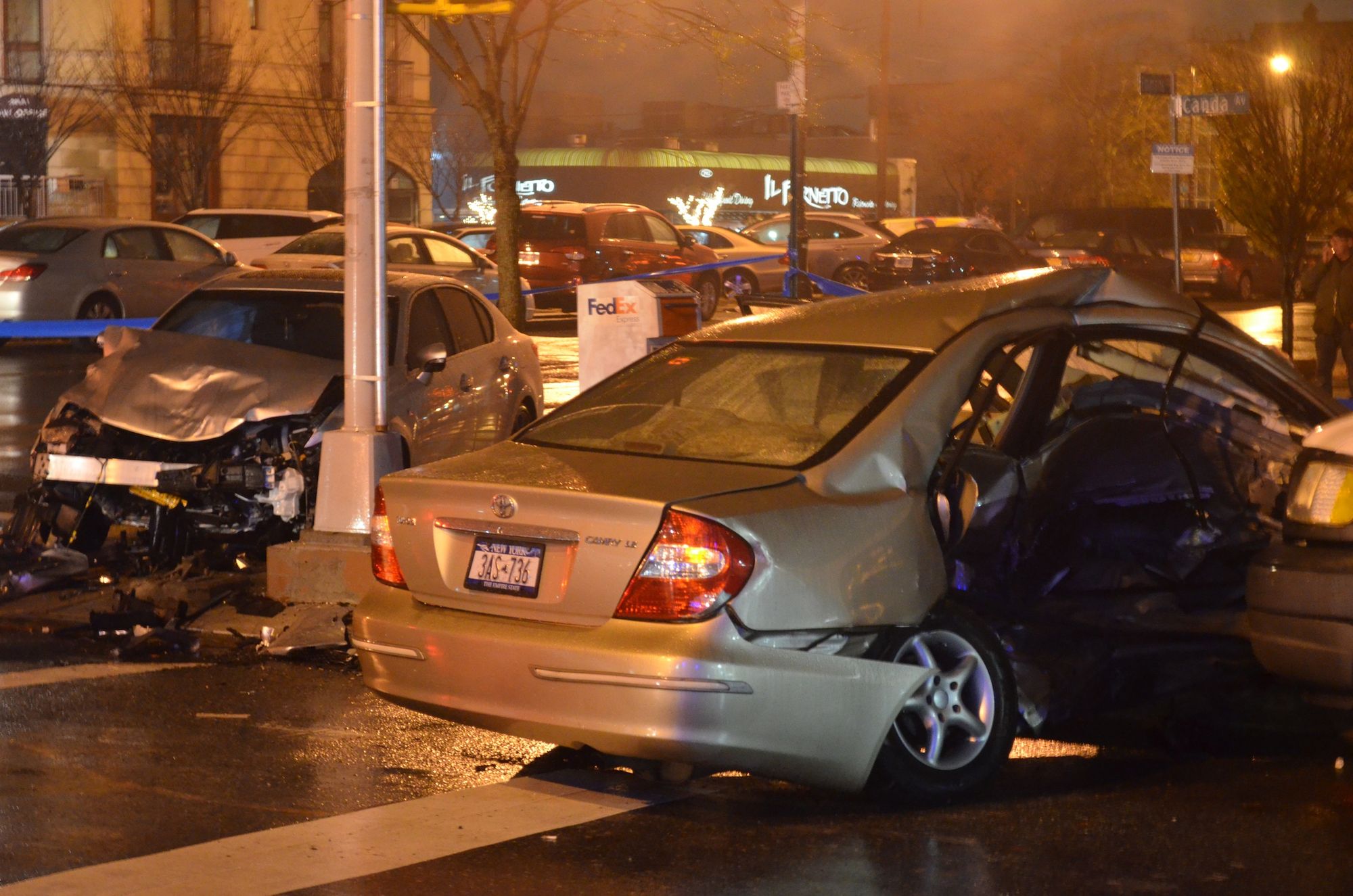 Police announced a woman was killed Tuesday night in a violent car crash at the intersection of Emmons and Nostrand avenues.
Authorities identified the woman as 64-year-old Marie Beavers of Canarsie, who was making a left turn onto Nostrand Avenue when her 2003 Toyota Camry was struck just after 6pm by a vehicle traveling west on Emmons Avenue.
Police taped off the intersection for several hours while they investigated the crash. The driver of the Lexus, an 18-year-old man, has not been charged at this time, according the the NYPD.
Both cars appeared to have been thrown to the Northwest corner of the intersection where they settled in a mangled heap of twisted metal and broken glass. The passenger side of the Camry had been smashed so far inward the door handles nearly reached the steering wheel. The front of the other vehicle, a silver 2015 Lexus, was crushed and one of the front wheels had been nearly torn from the axle.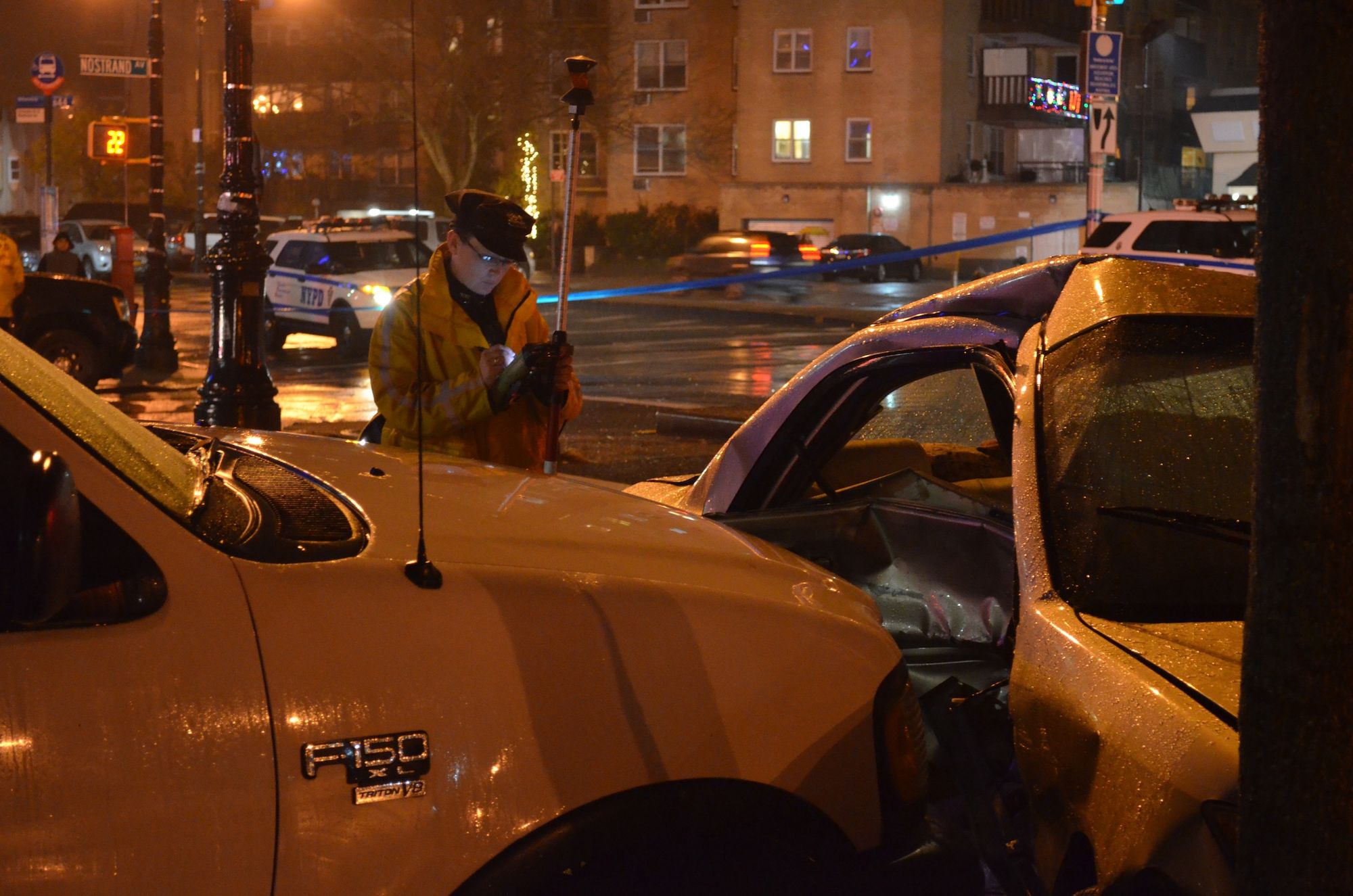 Beavers was rushed to Coney Island Hospital where she was pronounced dead, according to the NYPD.
Tom Paolillo, a member of the Sheepshead Bay-Plumb Beach Civic Association who lives near Emmons Avenue, said the fatal car wreck demonstrates the need for a dedicated left-turn signal at the intersection. Paolillo advocated for a similar light near his home at the intersection of Emmons and Bedford avenues after a string of collisions there. The Bedford Avenue traffic light was installed by the DOT this summer.
"There has to be a dedicated turn light for vehicles to turn left onto Nostrand Avenue," he said. "You just can't see oncoming cars at that intersection, especially when the weather is bad."