62nd Precinct Cops Honored For Making 33 Gun, Drug & Burglary Arrests In One Month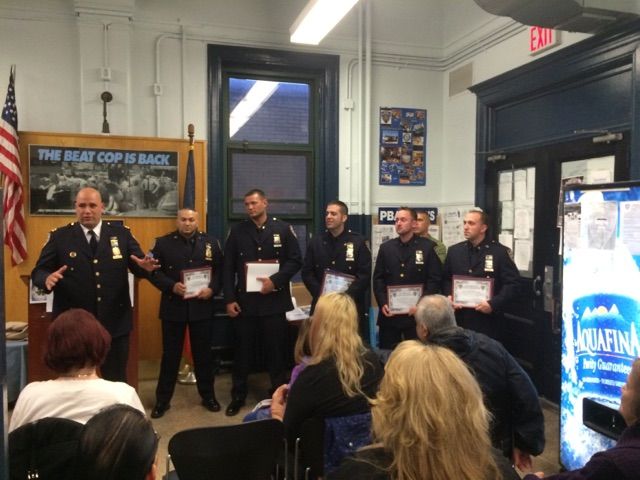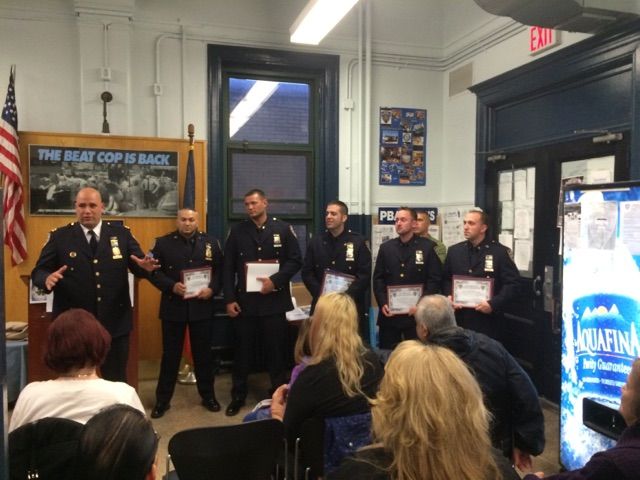 Officers of the Anti-Crime Unit were honored at May's 62nd Precinct Community Council meeting Tuesday.In recent weeks, there have been several large-scale busts including the seizure of 200 pounds of marijuana and two separate gun arrests. The five honored cops are responsible for 33 arrests in the last month, according to 62nd Precinct Commanding Officer Captain Anthony Sanseverino.At Tuesday's meeting, he applauded the men for their bravery and work to keep Bensonhurst's streets safe."The guys we have with us tonight are a reflection of who the community should really be thanking," said Sanseverino. "People may think it's technology that has been keeping us safer, but these are the men that are out catching the bad guys every night when the average person is asleep. We take people off the streets who may really hurt people."The officers also accepted awards from the Brooklyn District Attorney's office and from a representative of Congressman Dan Donovan. Below is a list of the officers who were honored:
Sergeant Jose Baez
Police Officer Thomas Citera
Police Officer Frank Mallimo
Police Officer Joseph Lavelle
Police Officer Joseph Notaro
Correction [4pm]: An earlier version of the headline misattributed the awards solely to the 200-pound marijuana bust last week. In fact, the officers were honored for making a record 33 drug, gun, and burglary arrests within a 30-day period. We've updated the post accordingly.