626 Sheepshead Bay Road At Neptune/Sixth Nearing Completion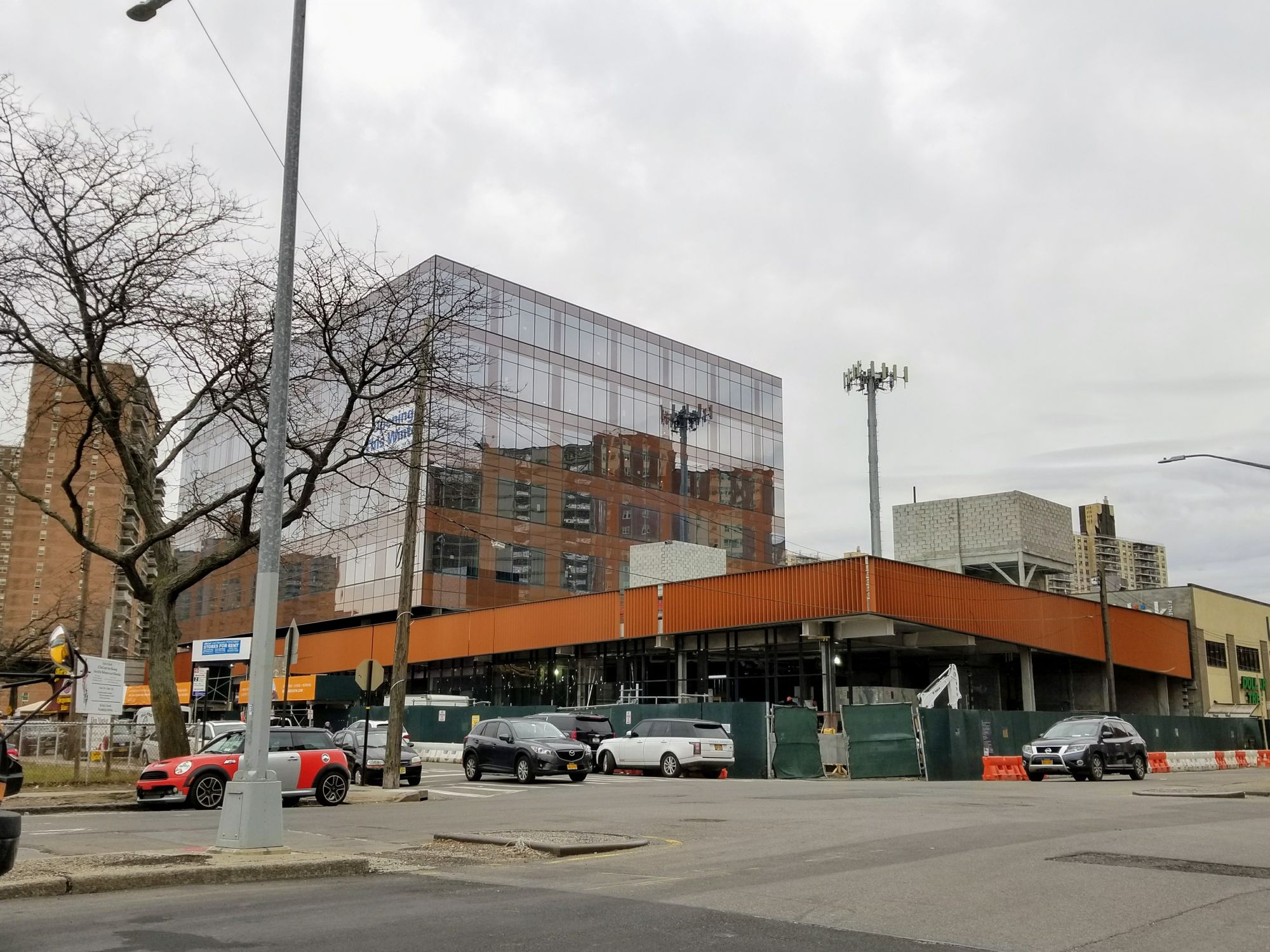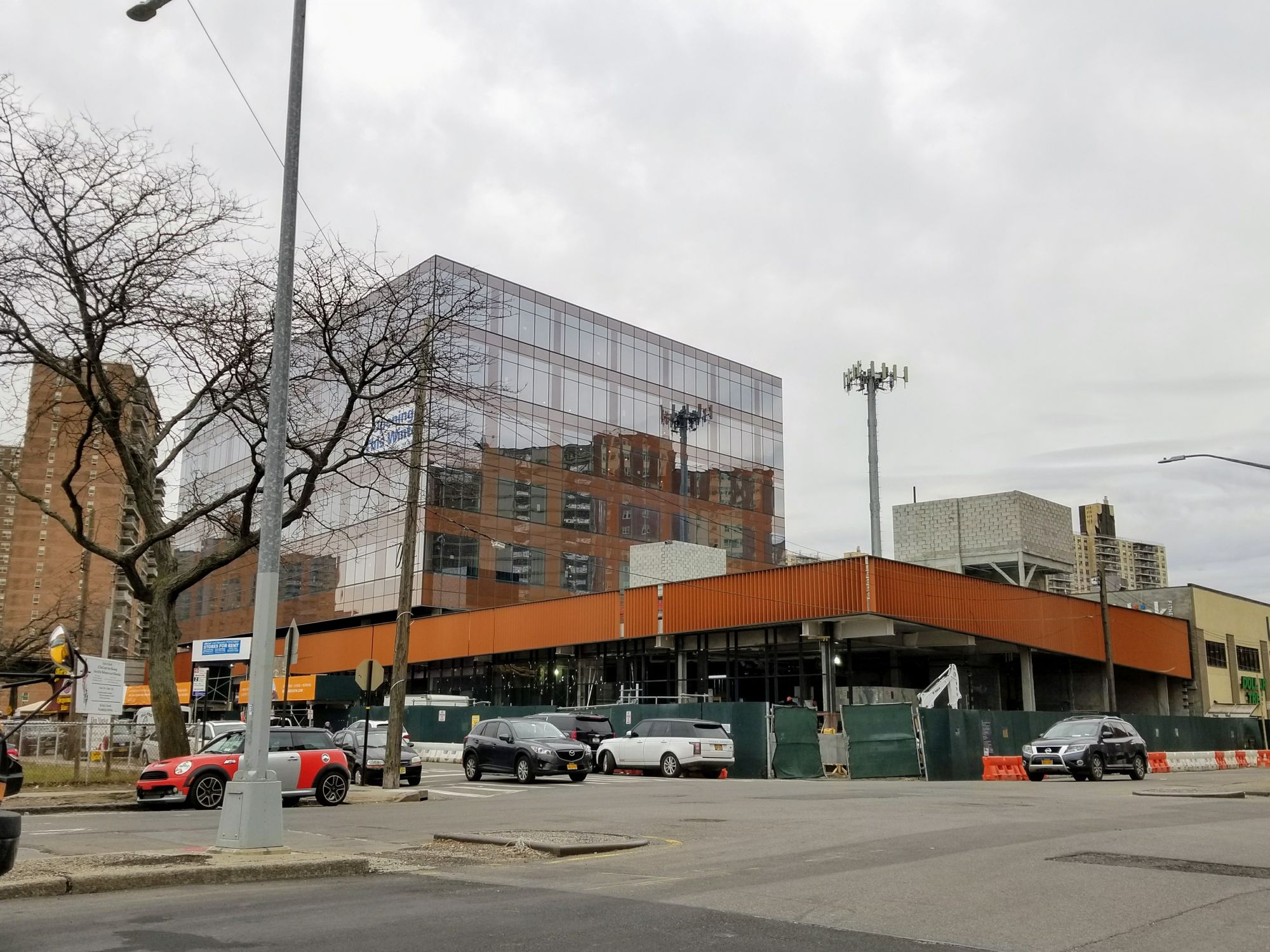 CONEY ISLAND –  The 626 Sheepshead Bay road building at the new Cammeby's office and retail center, part of the Neptune/Sixth development, is nearing completion and recently received a temporary certificate of occupancy. Some tenants should start moving in by the end of April.
As of right now, the seven-story, 161,000-square – foot building expects to be home to the following retail businesses when completed:
United States Postal Service
DII Store, the neighborhood department store (the anchor tenant)
I & M Wines and Liquor
Danny's Cafe Express
There are two more retail spots to fill, and the company tells us they are looking for tenants in the community, medical, and not-for-profit facilities category to join Hartford Financial Services (a mortgage lender), a real estate development firm and a security consulting firm that have taken office space at the building.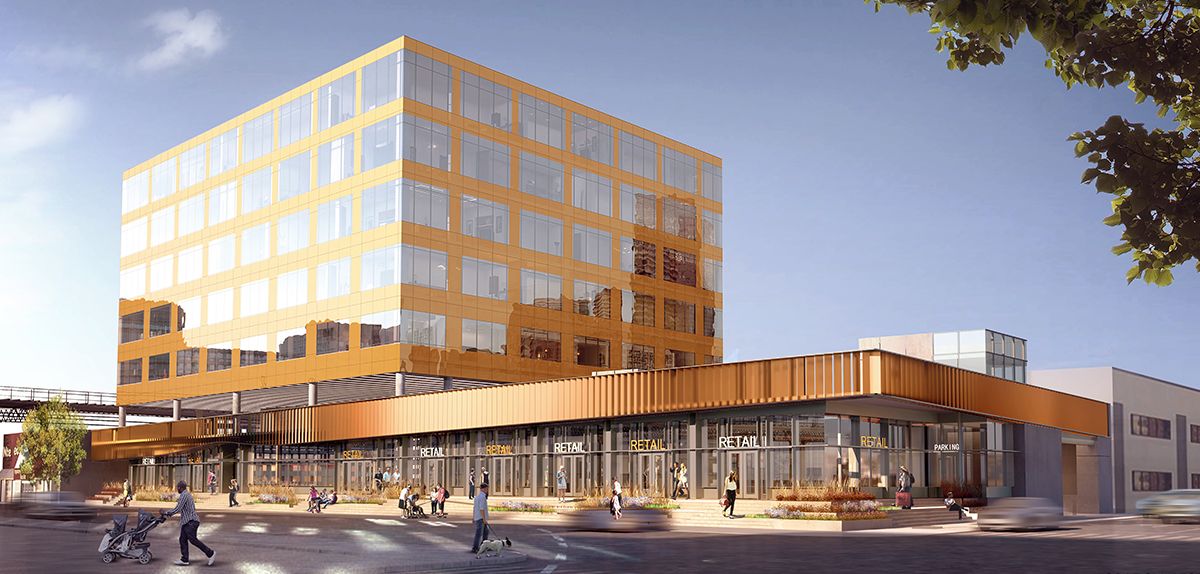 "We are delighted with the leasing success that 626 Sheepshead Bay Road has enjoyed
and look forward to welcoming the building's tenants this year," said Jacob Cohen,
executive vice president of development at Cammeby's. "This building is clearly meeting
a need for modern commercial and retail space in Coney Island, and we are proud to
have been at the forefront of identifying this opportunity and addressing the demand.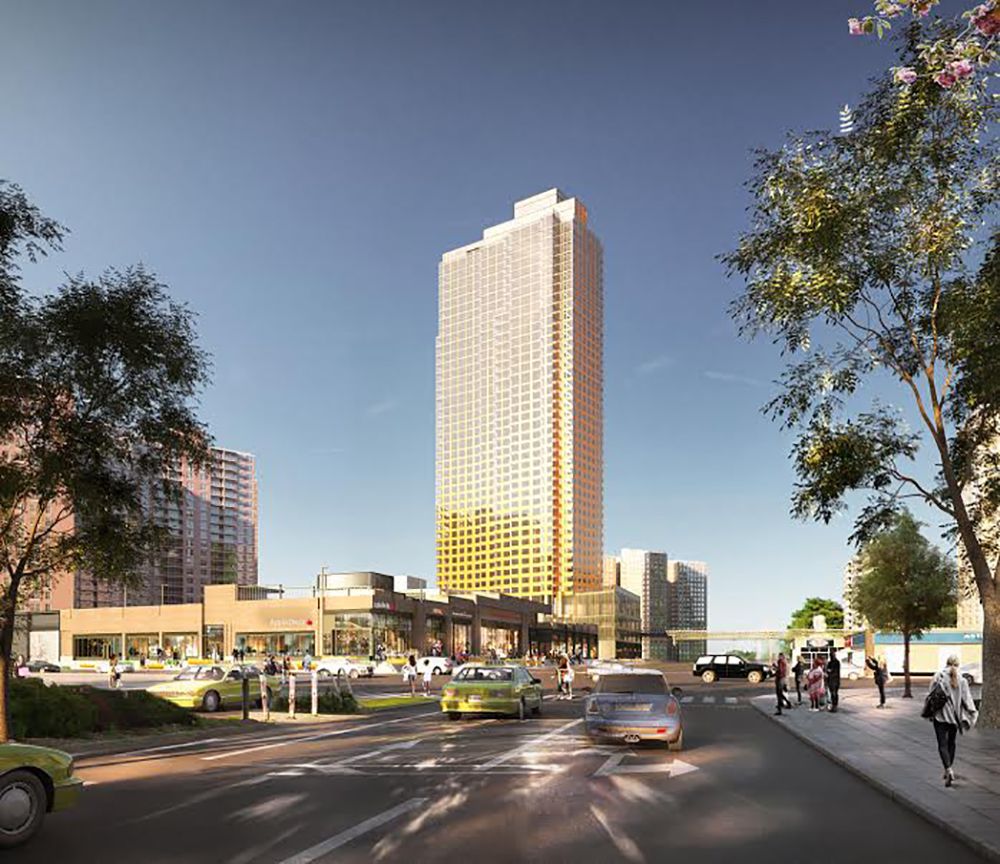 The larger Neptune/Sixth development includes a mixed-use retail and residential building at 532 Neptune Avenue on the other side of the tracks. Environmental remediation of the site was recently completed, and we should see construction accelerate on Phase two of the development – the retail corner you see in the rendering above, which will offer 70,000 SF of retail space with rooftop parking at the corner of Neptune and West 5th street. Last year, it was announced that NetCost Market, Capital One, CVS Pharmacy and Apple Bank will be taking spaces at 532 Neptune Avenue.
Phase 3 will bring additional retail and parking to the corner of Neptune and West 6th Street, and the last phase will include development of 575 residential units with a parking garage.