61st Precinct Crime Statistics: 10/17 – 10/23/2011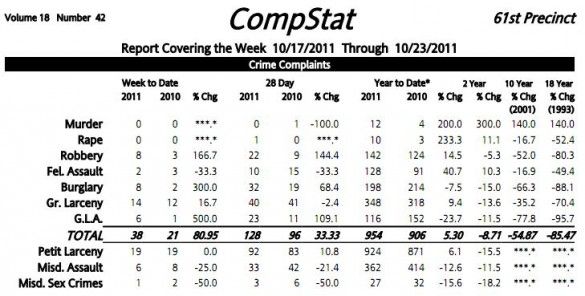 There's been a huge jump in the year-to-date crime rate, up now to a 5.3 percent increase year-over-year from 2.6 percent. It seems to have been driven by an uptick in robberies, burglaries and grand larceny auto incidents in the week covered by this Compstat report. Given that they're all property crimes, could it be possible that the economy is playing a role in the higher numbers?
CompStat reports are produced by the New York Police Department on a weekly basis. We summarize the week's statistics for the 61st Precinct reports every Friday. The 61st Precinct is the police command responsible for Sheepshead Bay, Gravesend, Kings Highway, Homecrest, Madison, Manhattan Beach, and Gerritsen Beach.