6 Spring Break Camps + 4 Outdoor Summer Camps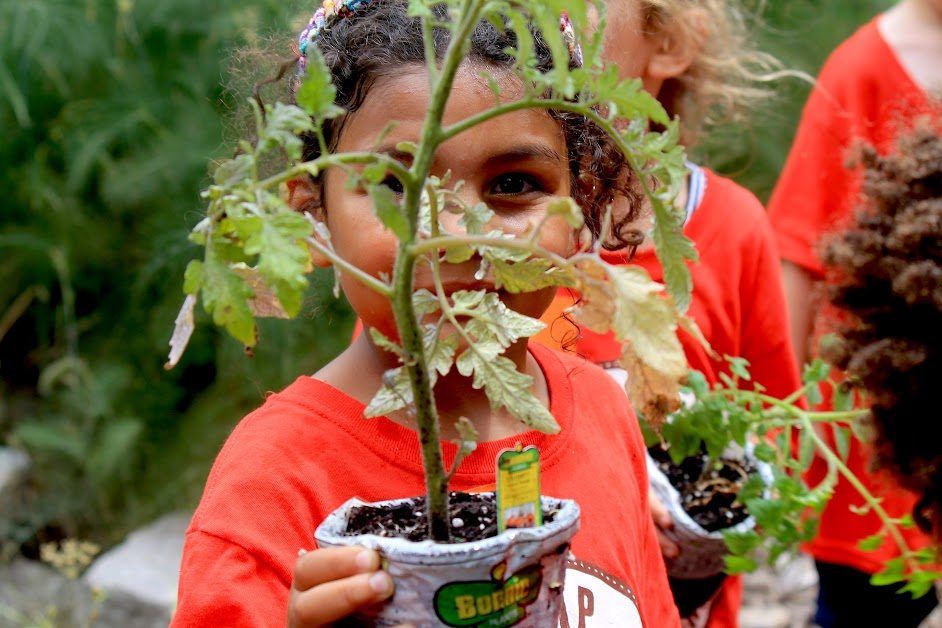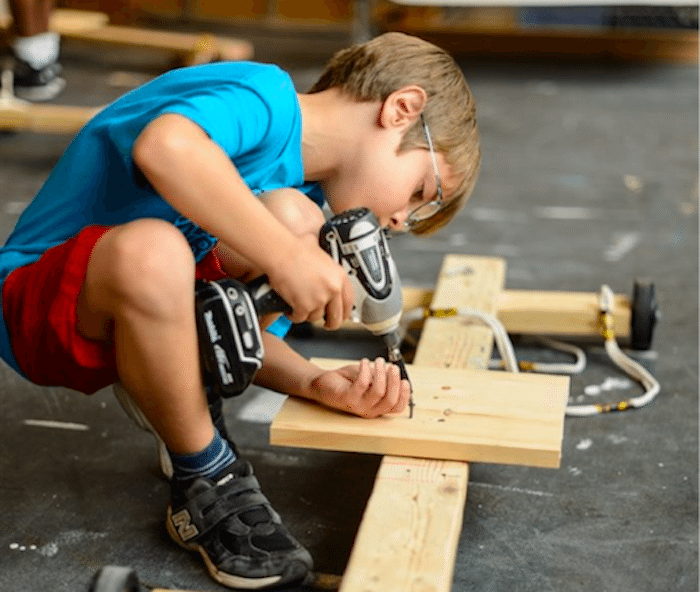 Public school spring break runs from Monday, April 10 through Tuesday, April 18. Parochial schools have some crossover with that beginning on Thursday, April 13 and running through the following Friday, April 21. Where will your kids be during those breaks?
We found four camps that are open part or all of spring break — use this as a low-commitment, try-out period for the summer!
Prospect Gymnastics
Where: 1023 Church Ave, 718-484-0911
Specific dates: April 10–14
What: Prospect Gymnastics gets kids ages 5 to 8 moving, and moving together. In the morning, gymnasts will perfect their cartwheels and handstands. As partners, they'll explore acrobatics and help each other with tumbling and headstands.
How much: $20 and up
Aviator Sports Camp
Where: 3159 Flatbush Ave, 718-758-7510, Camps@AviatorSports.com
Specific Dates: April 10–18
What: Spring Recess Aviator Holiday Break Camp is seamless for parent's work schedules — early morning drop off and late pick-ups are available. In between, kids have countless activities like ice skating, rock climbing, gymnastics, arts & crafts, sports, group games, movies, lunch, and a light afternoon snack.
How much: BKLYNER readers get a 20% discount when you register for 5 or more days. Call 718-758-7510 or email Camps@AviatorSports.com to redeem this offer.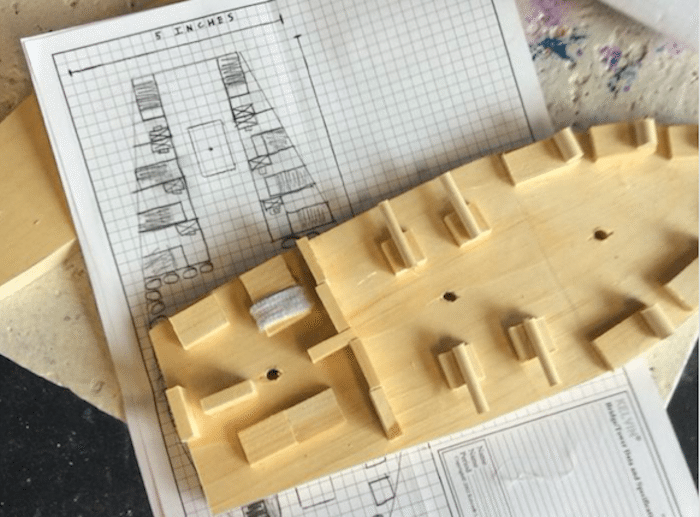 Construction Kids
Where: Brooklyn Navy Yard BLDG 92, 718-522 -2902, info@constructionkids.com
Specific dates: April 10–18
What: As a child's creativity grows, they require a broad palette of tools and materials to make things by themselves. At Construction Kids Spring Break Programs, students learn how to safely use a wide range of real tools and different materials to build a dynamic series of projects. Included in each project are the basic tenants of STEM: planning, exploring options, making repairs, and finishing your work, while fostering self-reliance, problem-solving, confidence, and creativity.
How much: $150/day
BAX | Brooklyn Arts Exchange
Where: 421 Fifth Ave, 718-832-0018, info@bax.org
Specific dates: April 10–14
What: Spring break camp at BAX fosters creativity, encourages exploration, and provides a positive and nurturing environment. Drawing on BAX's year-round education programs, students explore different disciplines (including circus, dance, music, theater, tumbling, and visual arts), while balancing fun creative play activities throughout the day/week. BAX is also offering daylong intensive Master Classes for young artists ages 11-14 that coincide with the Spring Break Arts Program. Artists in the Master Classes are expected to have prior experience with their chosen discipline (minimum of two prior classes).
How much: $95/day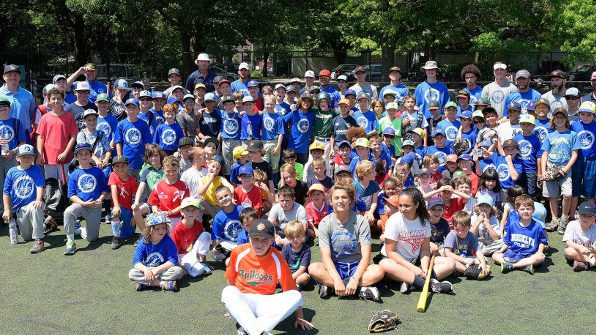 Home Run Baseball Camp
Where: Parade Grounds, Field 7, 202-726-8311, tim@homerunbaseballcamp.com
Specific dates: April 10–14
What: This high-energy baseball camp format is the same for spring break as it is for the summer. Baseball players will work on fly ball and ground ball drills, each camper gets over 100 swings, and everyone will play 2 games a day.
How much: $380
Park Slope Armory YMCA
Where: 357 9th St, 718-768-7100, jdavis@ymcanyc.org
Specific dates: April 10–18
What: The Park Slope Armory YMCA is the place to be when school is in recess! Kids have an opportunity to play sports, enjoy arts & crafts, swim and make new friends while caretakers are at work.
How much: $330/member, $400/non-member
Spend the summer outdoors
If you're more focused on the summer, we've compiled a list of camps that keep kids busy outside in the Brooklyn air.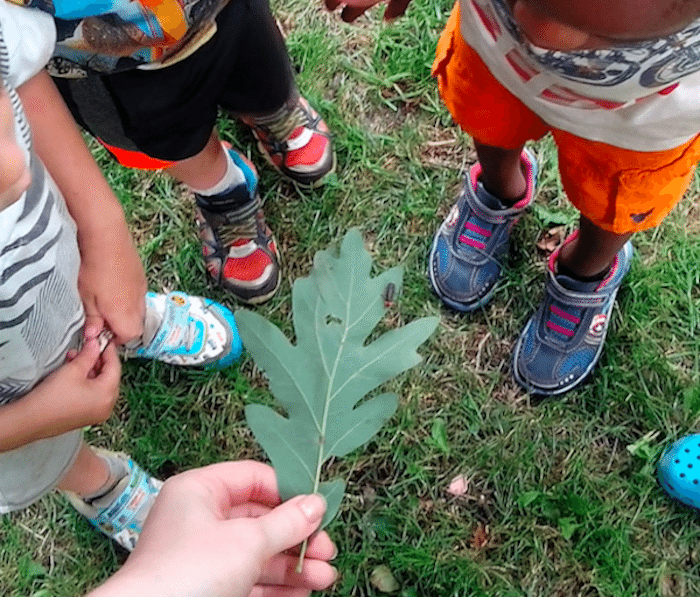 Trail Blazers
Where: 394 Rogers Ave, 212-529-5113, info@trailblazers.org
What: Trail Blazers hosts a camp in Prospect Park and they also host day and sleepaway camps at their 1,000+ acre New Jersey location. Campers who register for the Brooklyn camp will have field trips to New Jersey. When the campers are old enough, they can do Trail Blazer's sleep away camp. (Trail Blazers also offers a fun-filled spring break camp!)
How much: Tier schedule based on income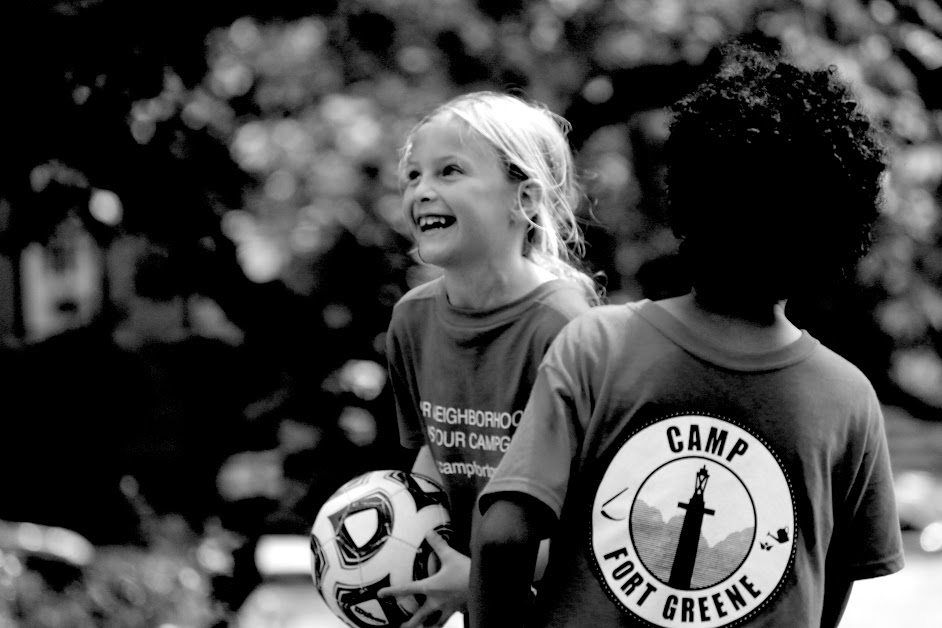 Camp Fort Greene
Where: Compass Charter School, 300 Adelphi St, 347-651-3462, info@campfortgreene.com
What: The future is green, and explorers and Camp Fort Greene will learn to be stewards of the environment. Young environmental stewards will spend the summer with their hands in the soil and go home "sweaty, dirty, and radiantly happy."
How much: $400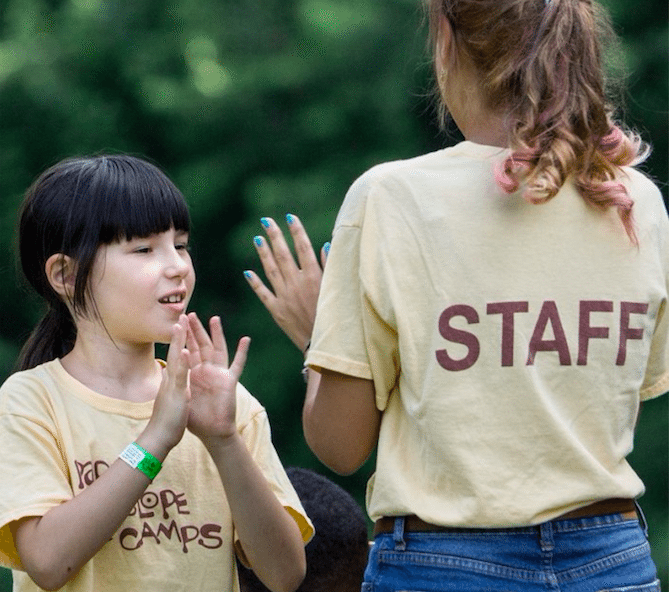 Park Slope Day Camp
Where:  Five locations; in Park Slope, 339 8th St & 752 President St; in Windsor Terrace, 241 Prospect Park West; in Bay Ridge, 8515 Ridge Blvd; in Carroll Gardens, 342 Smith St.
What: No matter which location you choose, campers spend most of the day in parks playing sports or learning circus tricks. Park Slope Day Camp also has a spring break program (April 10–18) so you can take care of all of your camp needs at one place.
How much: $1500/10 day minimum
New Adventures Day Camp
Where: PS 222, 3301 Quentin Rd, 718-965-4757, info@newadventuresdaycamp.com
What: New Adventures Day Camp near Marine Park is embarking on its 20th year. Young campers have come back to now lead the camp, providing the next generation of campers with the same glorious summers they experienced. New Adventures campers will spend the summer with recreational and instructional swim, exploring Marine Park, and will take field trips to Jones Beach!
How much: Early bird discount available until March 31.
Happy camping!