5th Avenue's Far East Restaurant Opening On May 9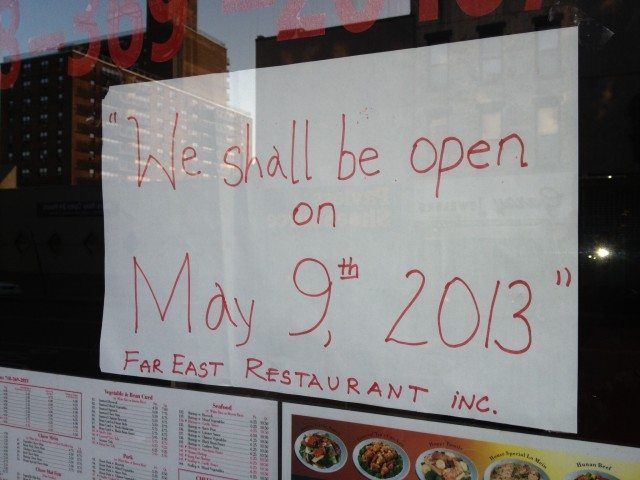 Here's Park Slope recently reported that Far East Restaurant Inc. would be setting up shop in the old Sun Bo Bo space at 471A 5th Ave, and it looks like we've now got an official opening date of May 9th.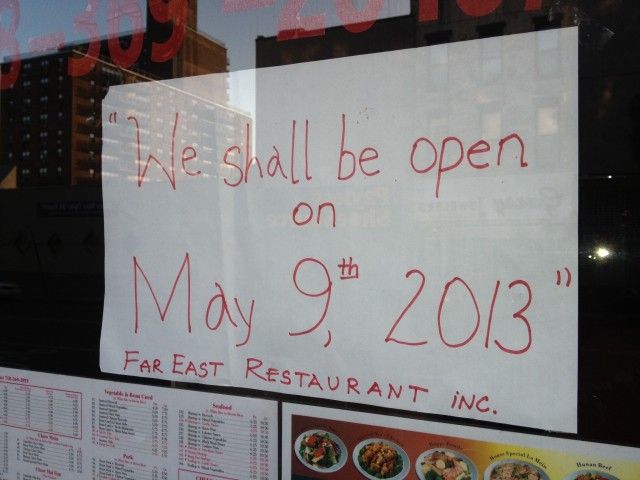 Chinese takeaway loyalties run deep here in South Slope, but our crew has never really found the perfect spot for those late-night sesame chicken cravings (although Joy Kitchen (497 7th Ave) has made a nice run recently), so we'll definitely be stopping in for a bite later this week.
If all else fails, we know that neighbor Diana Kuan has the nitty gritty on cooking your own wontons at home.
Where does your heart belong when it comes to neighborhood Chinese food?