5th Avenue/9th Street News: Fusion City and Tommy's Signage
There has been more than just a flurry of snow along 5th Avenue and 9th Street lately. First, the newsstand on the corner received a shiny facelift. Next up, Daisy's received an updated storefront, and now we've got a new restaurant moving in at 310 9th Street.
Previously occupied by Pita Hut, and most recently, Filfila Falafel, the space will now be home to Fusion City, which boasts both Indian and Chinese.
We've been faithful Kinara fans for years now, so it will be fun to see if the new kids in town can offer up a little variety.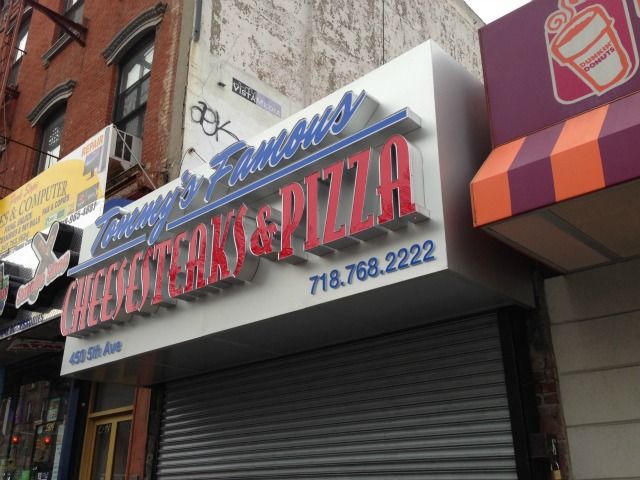 Tommy's Famous Cheesesteaks and Pizza recently set up their new signage at 450 5th Avenue. The new restaurant, which replaced the short-lived Padrino's, is set to open around April 1.