5 Questions For Author Sarah Robbins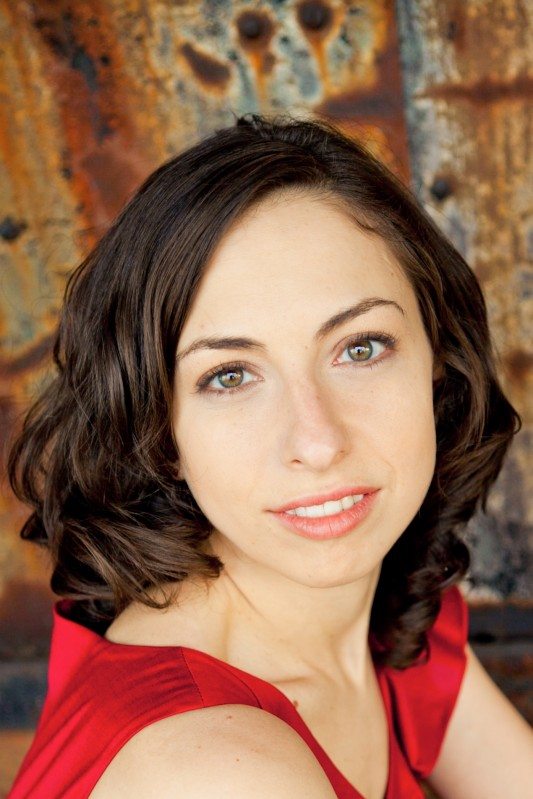 Sarah Robbins is a Marie Claire, Publishers Weekly, and Newsweek–published journalist, an adjunct professor with the Bard Prison Initiative, and the former managing director of Girls Write Now–but apparently all that wasn't enough. We spoke to the local author about her newly-released book with Somalia's first female gynecologist and humanitarian force of nature, Dr. Hawa Abdi.
Tell us about yourself and your history as a writer.
I've been writing since I was a kid and decided to make it a career after working on my high school newspaper in Toledo, Ohio. It's amazing now to think that not so long ago, a job at a newspaper seemed like the most stable option in the writing field! After studying journalism in college I moved to New York and took the first opportunity that came up: a job as an assistant at UsWeekly magazine. That's kicked off more than a decade of working at—and for—glossy magazines. I quit my day job in 2007 and started working for myself, selling articles to some of the same publications, like Glamour, that I once worked for full-time. I also went back to school at night to get an MFA in creative writing, for my first love has always been long-form storytelling—whether through feature articles or fiction.
How did you meet and end up collaborating with Dr. Abdi? What were your experiences working with her on the book?
I met Dr. Abdi and her daughters in November of 2010, while working on a contract for Glamour magazine's annual Women of the Year Awards. I oversee their Women of the Year Fund initiative, which each year honors a woman or group of women working at the grassroots level to improve the lives of women and girls in her country. When I, like so many people, heard Dr. Abdi's story, I couldn't believe it. I wanted to hear more—and as I got to know her, I decided that I had to help her tell it.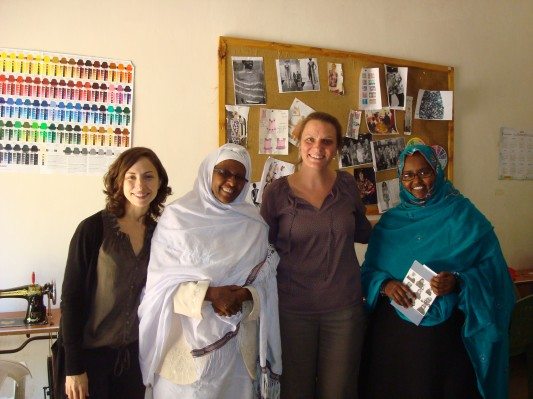 Sarah, Dr. Abdi, Heshima Kenya founder Anne Sweeney, and Dr. Abdi's daughter Deqo.
How about some details on Keeping Hope Alive?
Keeping Hope Alive is Dr. Abdi's memoir—her life story, written in her voice. Born and raised in Somalia, she received a medical school scholarship to the Soviet Union in the 1960s and returned home to become her country's first female gynecologist. Thirty years ago this August, she set up a women's health clinic on her family farm near the capital, Mogadishu, to help poor, rural women deliver their babies. That in and of itself would make a fascinating story, but if you've heard anything about Somalia, you've probably heard of war, famine, and pirates: The Somali government collapsed in 1991, setting off two decades of civil unrest and brutal clan violence. You may remember the U.S. involvement and the tragedy of Black Hawk Down.
Dr. Abdi provides the other, untold side of the story: While almost all educated people in the country fled, she stayed, hosting needy people on her farm and offering them whatever she could—free healthcare, and food and water until supplies ran out. She and her children have paid an unimaginable price for her bravery, starving while as many as 90,000 people at one time came to squat on their land, dodging gunfire, and facing persecution for Dr. Abdi's perceived crime of being a woman leader in an increasingly fundamentalist Islamist state: In 2010, she was kidnapped and held hostage by insurgents as her hospital was attacked. Incredibly, she convinced them to back down—and even to apologize to her.
How has the book been received?
The book was officially released yesterday! The early reviews have been excellent, which has been flattering, and in the two and a half years that Dr. Abdi and I have worked together, we have been honored to count many notable women among our supporters. Angelina Jolie has contributed both to Dr. Abdi's foundation and to the book, with a generous blurb for the back of it. In the April issue of Glamour magazine, Julia Roberts wrote about the book, saying, "When my life is blessed to rise to service, my hope is to be by the side of Dr. Abdi." Today we begin a three week tour of the U.S., visiting with many large Somali communities, sharing the stories in the book, and raising awareness about Dr. Abdi's cause.
Why should people pick up the book, and what would you like to accomplish as a result of it?
Our book is the story of one unimaginably heroic woman, but more than that it is the story of a daughter, a wife, and a mother who suddenly realizes that everything she once expected from her world has vanished—maybe forever. In that, it's a story that we all can relate to, which to me says so much about how interconnected we all are. Dr. Abdi and I could not have had more different life experiences; while we crossed culture, religion, age, and geography to tell this story, what we were left with, in the end, is one of Dr. Abdi's favorite phrases: The world is one. People should buy our book to discover something new about a culture that is these days surrounded by mystery and suspicion, and to find something true within themselves.