5 Churches In Sheepshead Bay Worth Visiting This Easter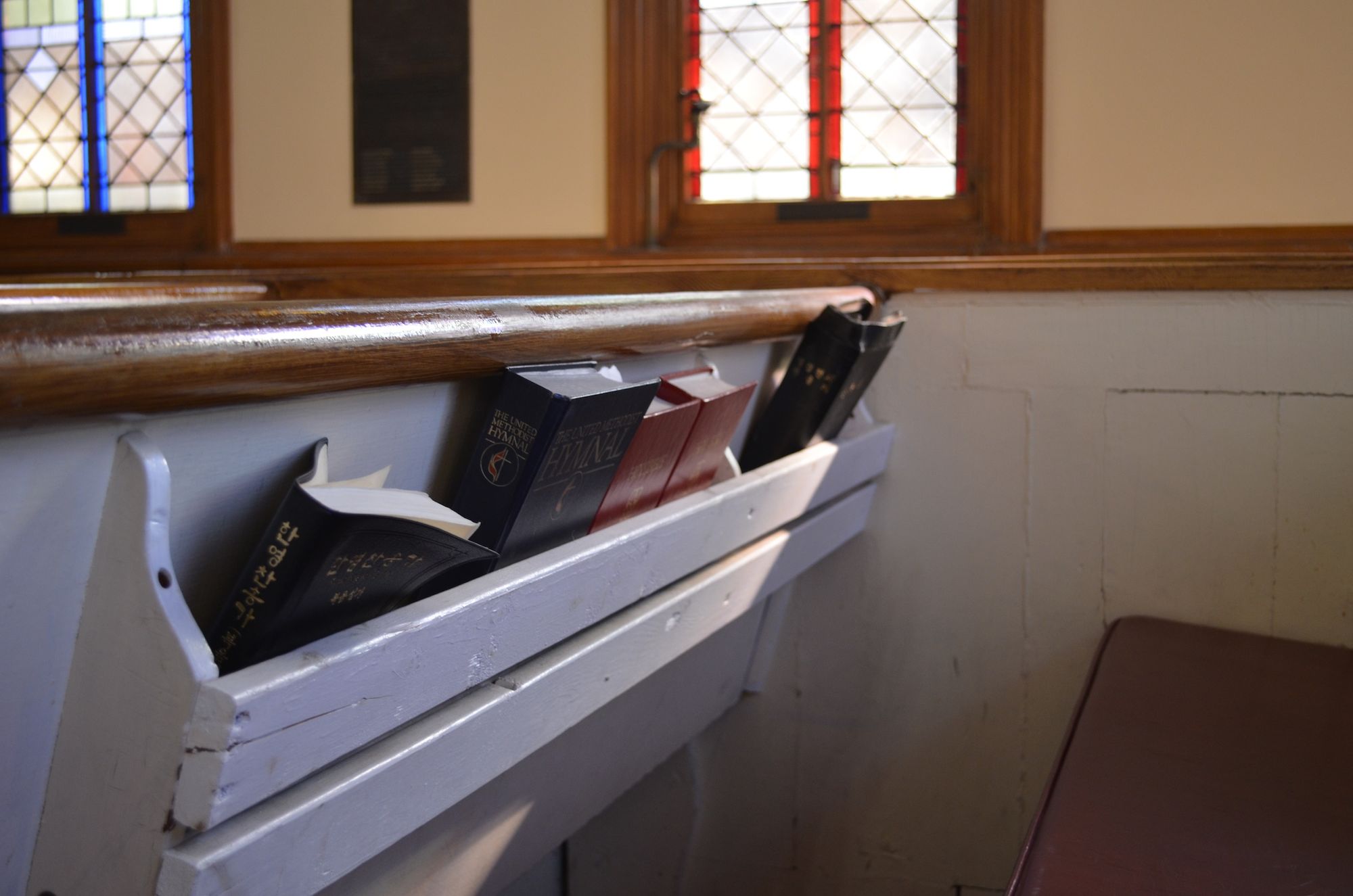 Happy Good Friday, neighbors!
Easter Sunday is on the horizon. And given that houses of worship are an important part of a neighborhood's culture and identity, we though it would be a good time to round up some of the churches in Sheepshead Bay that are worth visiting.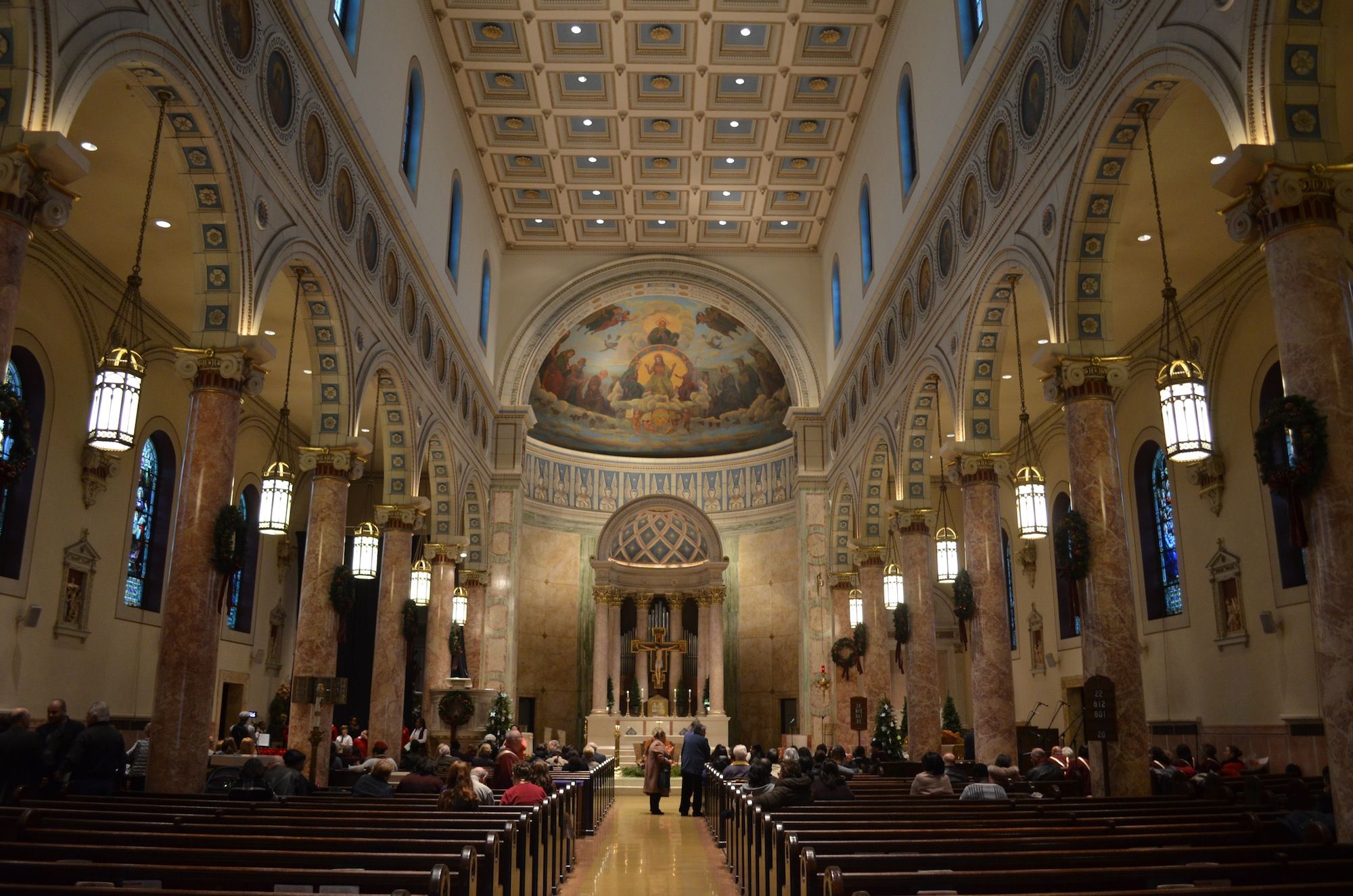 Saint Mark Roman Catholic Church
2609 East 19th Street, near Avenue Z
Saint Mark church's iconic steeple rises above the surrounding buildings like a flag marking Sheepshead Bay. It's one of our neighborhood's oldest and most iconic churches. The current structure was originally built in 1931. However, the parish has been in the community for more than 150 years. Head into the church to witness its impressive Romanesque architecture, with polished marble columns, archways, magnificent stained glass windows, and beautiful fresco paintings. It's a humbling experience.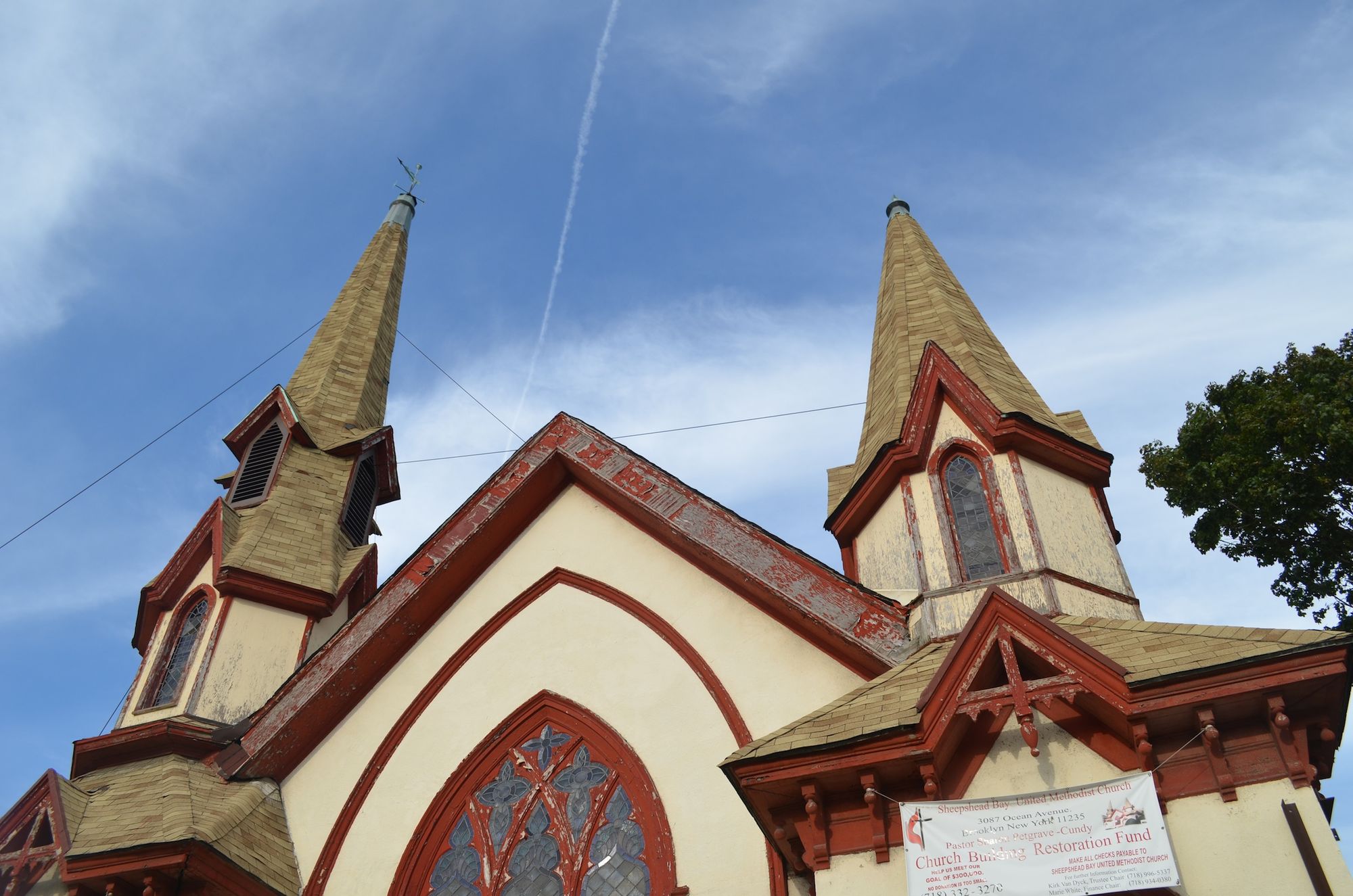 United Methodist Church
3087 Ocean Avenue, near Voorhies Avenue
United Methodist's twin steeples, though not as tall as Saint Mark's, are just as iconic. And the building is even older than its Catholic cousin. It was built in 1869, and later renovated in 1925. However, the building's age, as well as a diminished congregation, has put its future in doubt. In 2011. the steeples were in danger of being torn down after an effort to renovate them ran aground. The congregation was able to get wires attached to the red-trimmed spires as a temporary fix. But while the outside is still in need of repairs, the inside of the church is wonderfully maintained. Though it's not as splendid as Saint Mark, the large stained-glass windows throw lots of light onto the white wooden pews, and cavernous arched ceiling.
St. John The Forerunner Orthodox Cathedral
2016 Voorhies Avenue, near Ocean Avenue
This relatively new addition to the neighborhood is attached to United Methodist. The church, which hosts a Russian Orthodox congregation, contains many eye-catching treasures within the humble building. Take a peek inside (the clergy is very welcoming) and you'll be amazed at the gilded shrines, candles, and artifacts you'll find.
Good Shepherd Church
1950 Batchelder Street, near Avenue S
Another historic Catholic church in our neighborhood, Good Shepherd was established in 1927 to accommodate the growing Irish and Italian populations moving from Manhattan into southern Brooklyn. The church burned down, however, in 1939 and had to be rebuilt into the structure that stands today, according to Good Shepherd's website. While it lacks the marbled architecture of Saint Mark, Good Shepherd's interior, with its bright white ceilings, wooden pews, and candle-adorned alter, is definitely divine.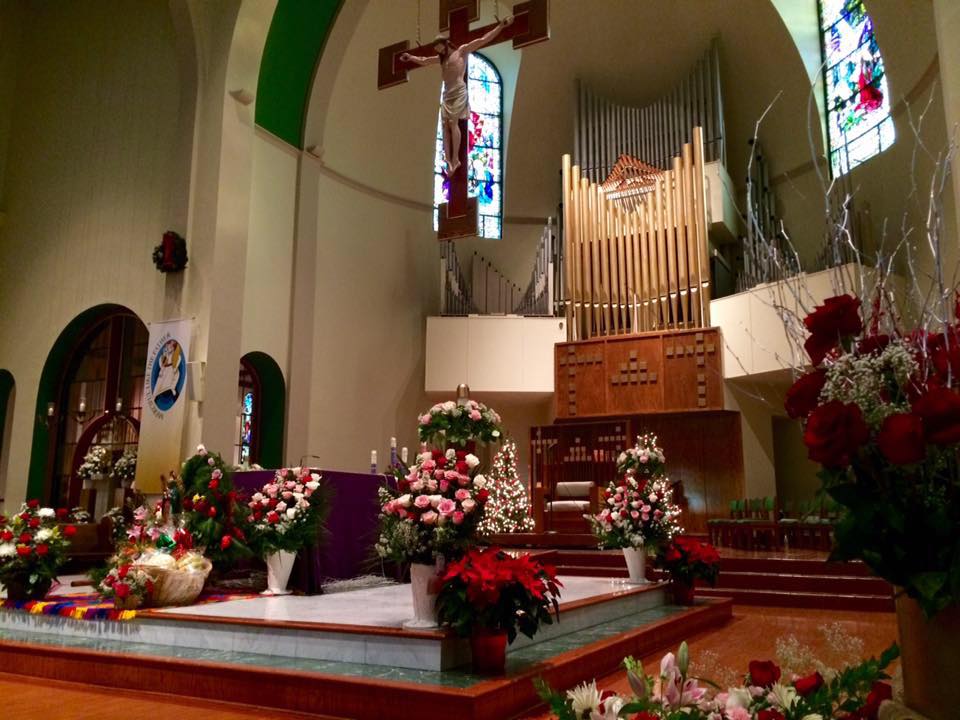 St. Brendan Catholic Church
1525 East 12th Street, near Avenue O
This church hosted its first mass on Christmas Day in 1908. Another house of worship established amidst the wave of Catholic immigrants landing in New York, it has beautiful stained-glass windows and arched ceilings that direct light onto the altar. The church has been restored and renovated several times, most recently in 2003, according to their website.