5/27: Author Talk at Sheepshead Library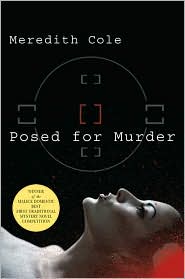 Looking to learn a bit about writing mystery? Meredith Cole is coming to Sheepshead Bay Library to discuss her debut novel, Posed for Murder
, a mystery set in Williamsburg, Brooklyn (and, really, what better setting for an imagined murder than the hipster-hood?).
The novel hit shelves last February, shortly after stealing the St. Martin's Press/Malice Domestic "Best Traditional First Mystery" contest. Posed For Murder follows Lydia McKenzie, an art photographer who recreates murder scenes. After her gallery debut her models start turning up dead – posed in the positions she photographed them. To protect herself and her friends, McKenzie uses the skills she's learned in her day job as an assistant to private detectives. Before writing novels and short stories, Cole directed films and wrote screenplays, so expect a cinematic flare to her words.
Word of warning, you may have to take a late lunch to attend this. For some reason, BPL coordinators thought it would be best to throw this shindig at 2:00pm on a weekday.
Where:
Sheepshead Bay Library
2636 E.14th street (btwn. Sheepshead Bay Rd. and Shore Pkwy)
(718) 368-1815
When: Wednesday, May 27th @ 2:00pm
Cost: Free