Lost Cats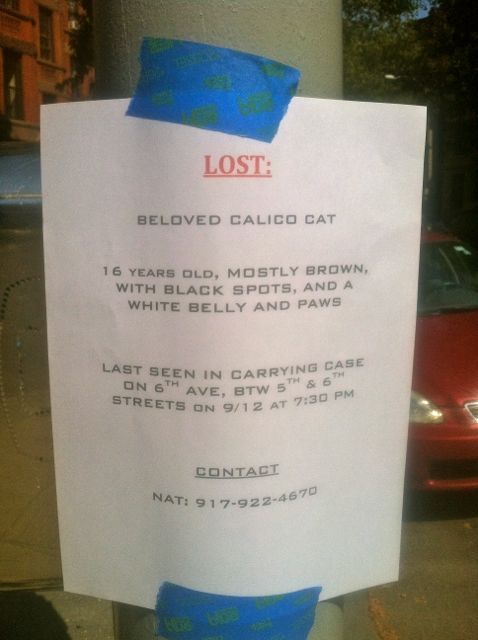 Yesterday, we spotted this flyer on 6th Avenue: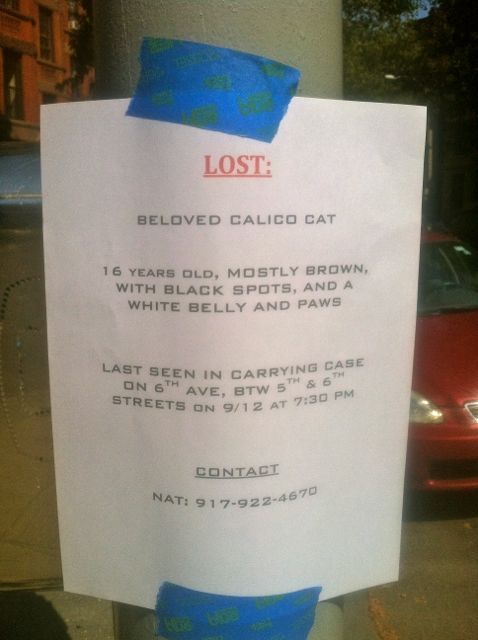 And as it turns out, the calico isn't the only one: FIDO Brooklyn reports that a second neighborhood cat has gone MIA. Sprinky ("also answers to Sprinks, Captain Sprinkles, and many terms of affection"), a short-haired black male, was last seen near his home on President Street between 5th and 6th on September 10th. If you've got any info on his whereabouts, call Justine at (646) 498-8860 or email her at jvs32@yahoo.com.
In the meantime, keep an eye out for these two — it's rough for a cat out there.