Check Out Bay Ridge Comedy Duo's Back to School PSA, Shot in Coney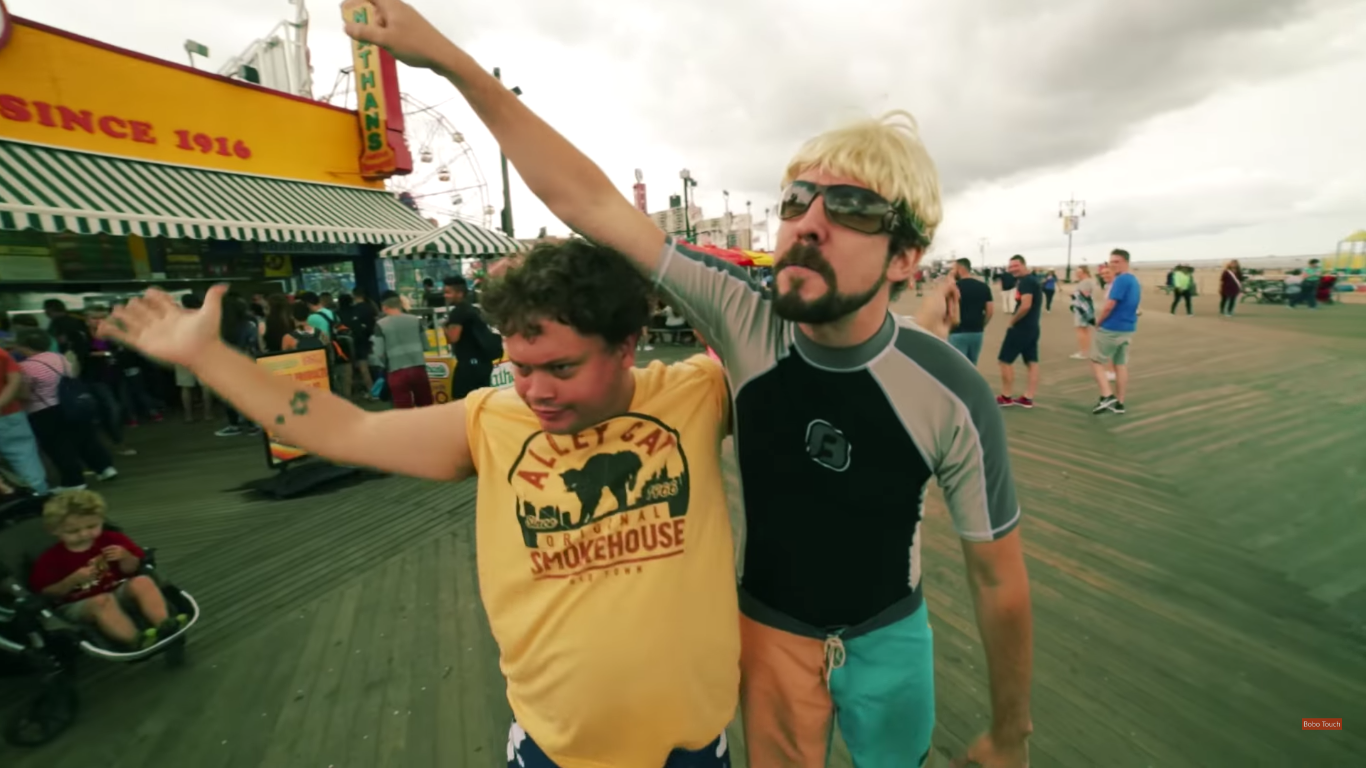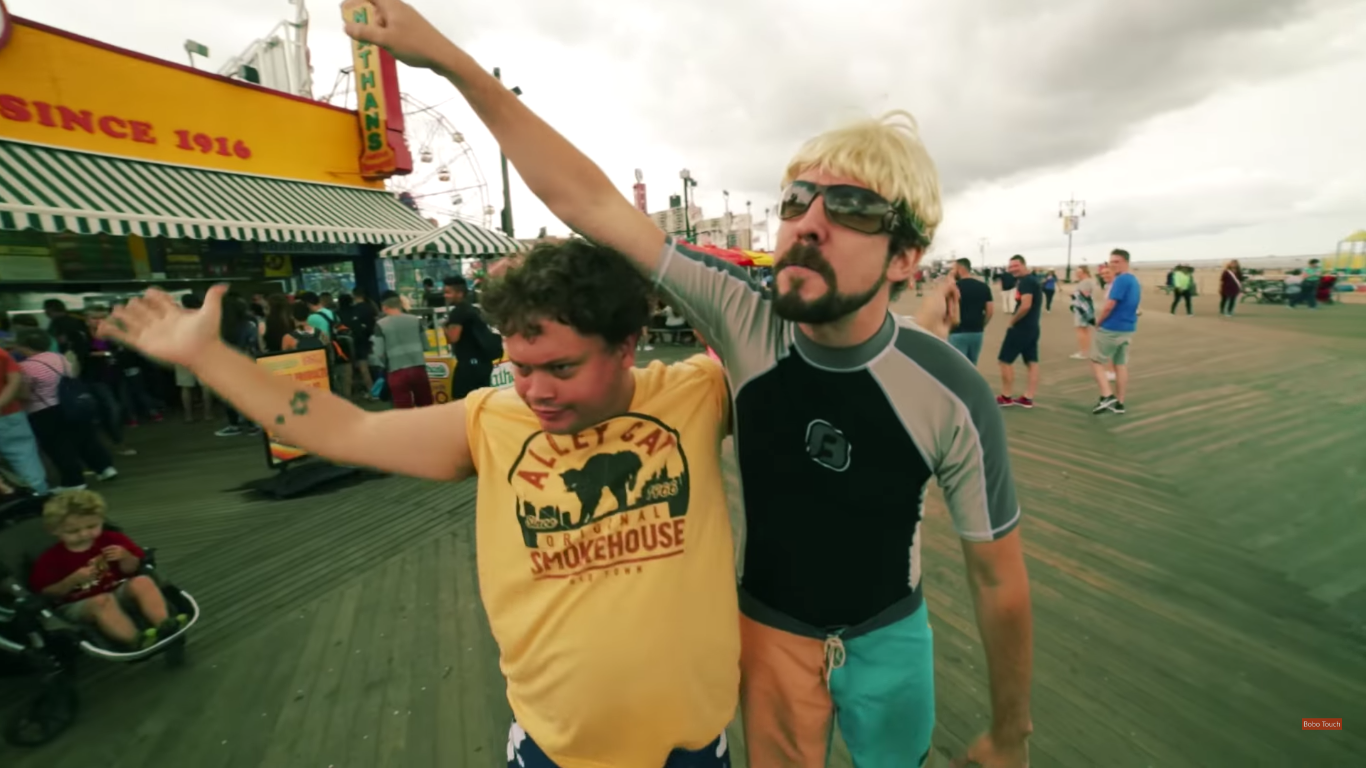 The makers of last November's viral Subway Creeps video are back with a new comedic PSA, and this time it's about heading back to school. We got a chance to chat with duo and Bay Ridge Native's Mike Rizzo and Brian Bonz, or Bobo Touche, about their new clip, online since Labor Day, growing up in the Ridge, and going to school in Brooklyn themselves.
Where in Bay Ridge did you guys grow up?
Mike: We were both born and raised in the Bay Ridge Towers. They're, like, two 30-story buildings right by the BQE. We grew up in that building so we're pretty much neighbors.
Brian: We met in the building when we were younger. Since an early age Mike and I have been causing trouble in the building, breaking windows and throwing paint on people. Building management was definitely aware of who we were.
What inspired your most recent video, Back to School?
Brian: We were thinking about that last bit of the summer when people get upset their vacation time is over, when the back to school preparation is being blasted into people's' faces. Ironically it's still like 88 degrees out
We like to work with topics that are very New York City driven, but this one was a little more for everyone. It was a chance to make a song that was broad. We had a lot of fun making it .
Mike: We always do very PSA-like messages, so I think this was a chance to have fun with the summer. And we love to film in Coney Island any chance we have, to capture the spirit of the beach and the sadness of summer ending.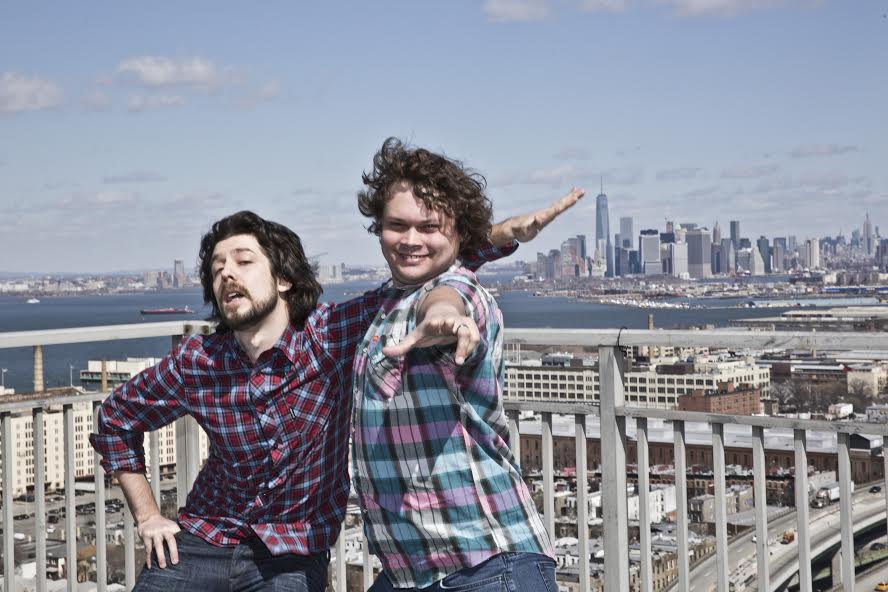 Did you guys go to school in Brooklyn, and was it hard going back after summer had ended?
M: Brian went to Fort Hamilton High School. I went to Our Lady of Angels [in Bay Ridge] for junior high but I went to Staten Island for high school, which was terrible.
M: I didn't like it, going back to school. I loved college.
What should Brooklynites learn from this newest video?
M: The message here is to enjoy summer and hydrate and be smart and get ready for the school year.
B: Don't wait too long to get school supplies. Some of the places we went to in brooklyn for some of these scenes for school supplies, it was like a war zone, in the basement of Target.
What's next?
B: We are compiling these songs into an album, Low Level Dreams, that'll most likely come out early next year.
M: We have a few things we're tossing around. One idea is tips for parents, 'cause Brian is a fairly new dad. Bad landlord, maybe another subway etiquette one.
B: It's pretty crazy, people on the train using other people's strollers as a place to hold onto. It makes me want to vocalize, you can't hold on to the stroller, if the train stops short you and the baby are going to go flying. People smoking in front of their kids with strollers. Its something a lot of people don't pick up on but I feel like I see it everyday.