Crime Blotter: Car Stripped, Random Street Attacks, Attempted Burglary At Columbus Diner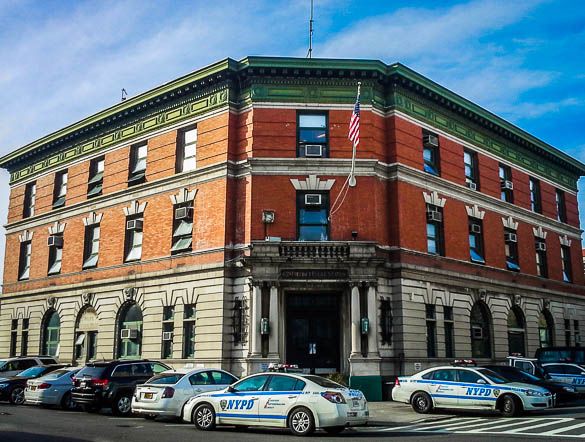 Here's our roundup of some of the crime reports that happened in and around Bensonhurst in the last two weeks, courtesy of the NYPD's 62nd Precinct.
Police say a 311 call on March 15, at 12:15am alerted them that a white Honda accord was illegally parked at a hydrant on Van Siclen Avenue. The officer responding found that it had been stripped for parts and contacted the owner of the vehicle, who said that he did not park the car there and it had been stolen.
A man walking down Bay 17th Street, south of 86th Street at 12:37am made eye contact with two men standing on the corner. Cops say the men shouted, "What are you looking at?" and proceeded to strike the man with a shovel causing lacerations to his left eye. The perps, who are brothers, have been taken into custody.
A man threw an unknown liquid in the face of an elderly woman on Bay Parkway on March 16 at 2:20pm, causing her burning and discomfort, according to police. The man fled on a bike down Bay Parkway. The super of the building near where the incident happened provided video footage.
An innocent woman waiting along 86th Street on March 18, at 5am, was attacked by a crazed man who, police say, slapped her across the face then grabbed her phone and smashed it against a pole. The phone was destroyed and the woman's face was swollen and had redness.
An elderly woman walking home from the train station at 79th Street and New Utrecht Avenue at 7:30pm, on March 19, noticed that two unknown men were following her. Then, cops tell us, the men tried to grab her purse off her shoulder, but the woman screamed and the men fled in an unknown direction.
The owner of Columbus Diner on 18th Avenue told police that someone had tried to enter his establishment through the rear on 66th Street on or around March 20. The unknown perp cut the back fence at a property on 70th Street then the fence behind the restaurant. It also appeared as if the perp had tried to pry open the rear door but did not succeed. There were no burglary tools found on the scene.