Red Hearts For Our Men & Women In Blue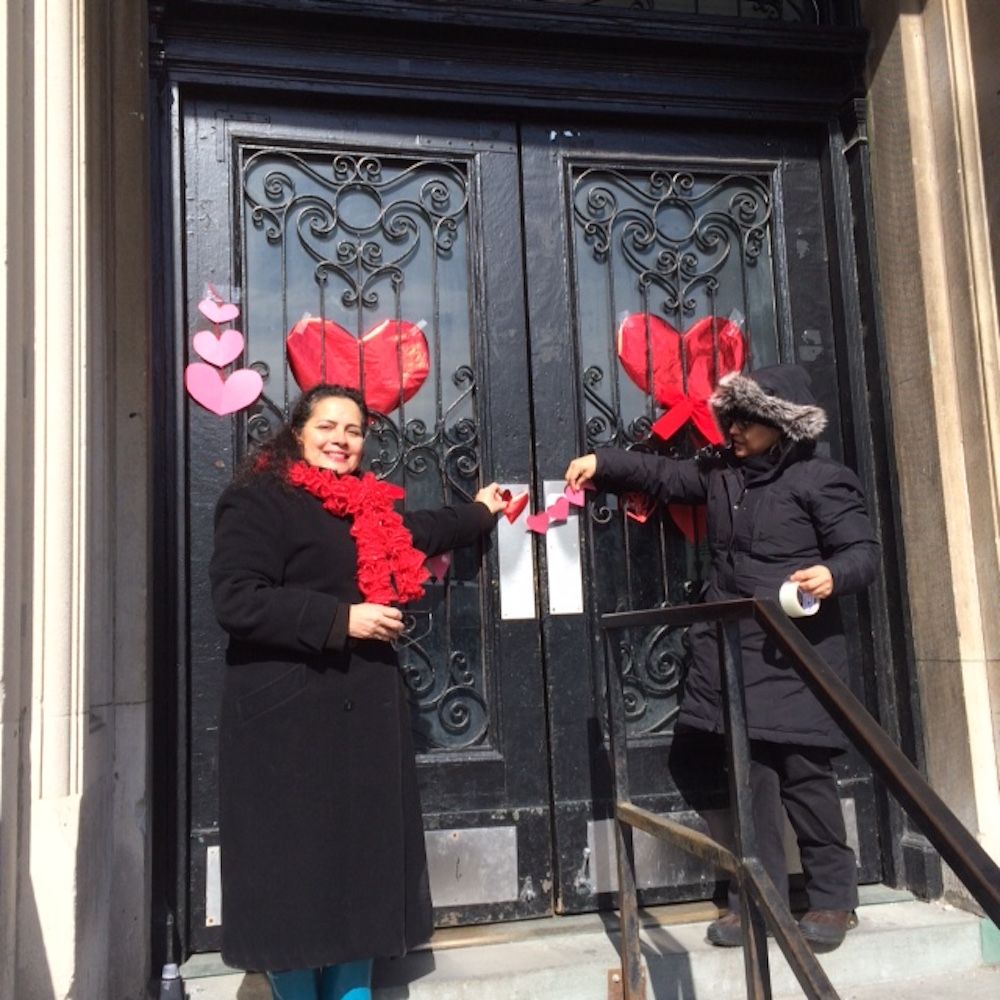 Members of the Bensonhurst and Bath Beach community showed some love for our men on blue before Valentine's Day.
On Friday, February 12, despite the freezing temperatures, neighbors adorned the doors and inside of the 62nd Precinct with red heart cutouts and ribbons to signal their appreciation, love, and respect for police officers.
"Many officers were delighted as they smiled while entering and leaving the building to see residents happily taping up symbols of love to honor them," said neighbor and community activist Sonia Valentin.
Here are 16 more reasons why we love our cops.