New Ruan's Caters Lunar New Year Meals For Thousands Of Elementary School Kids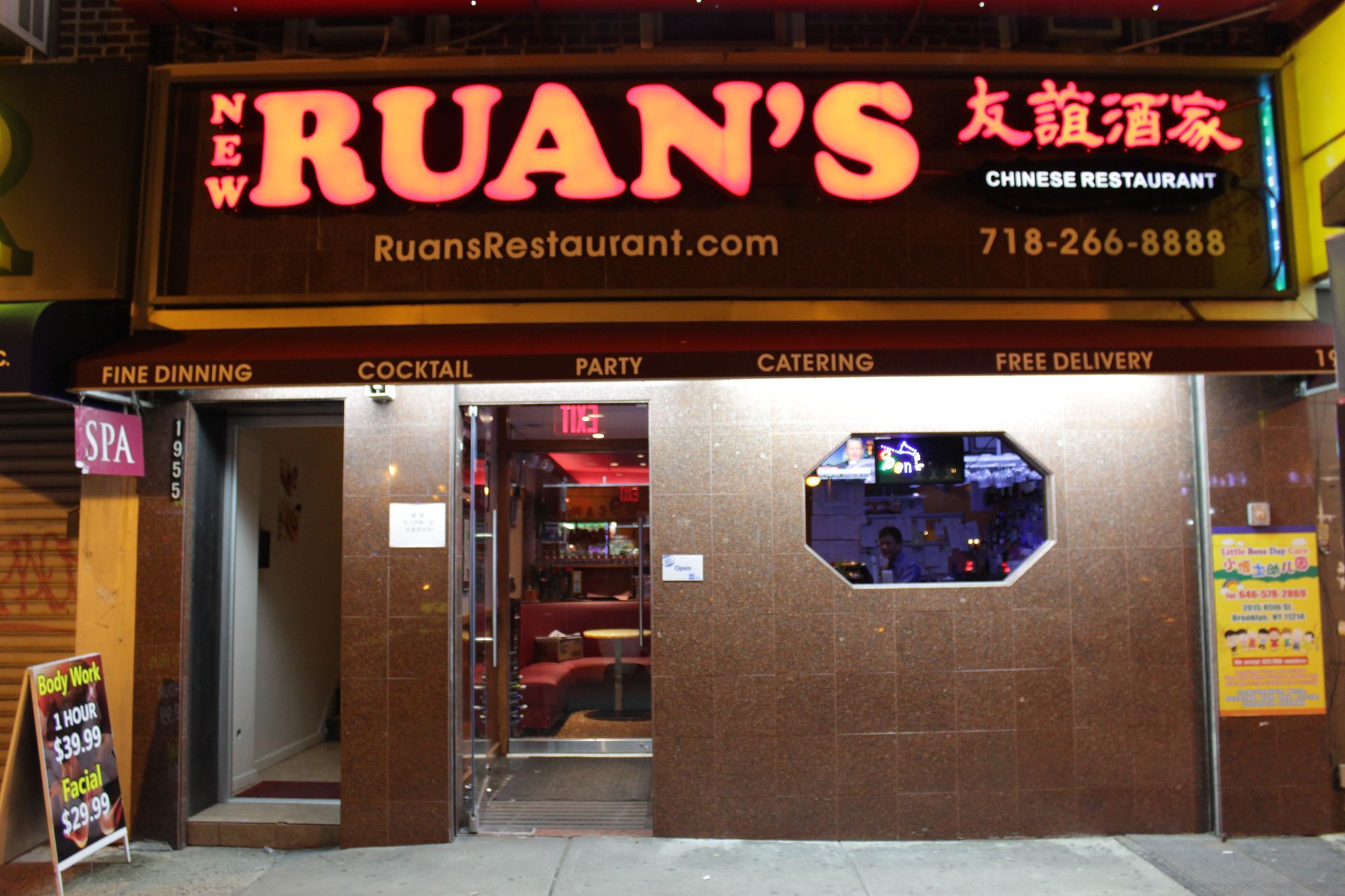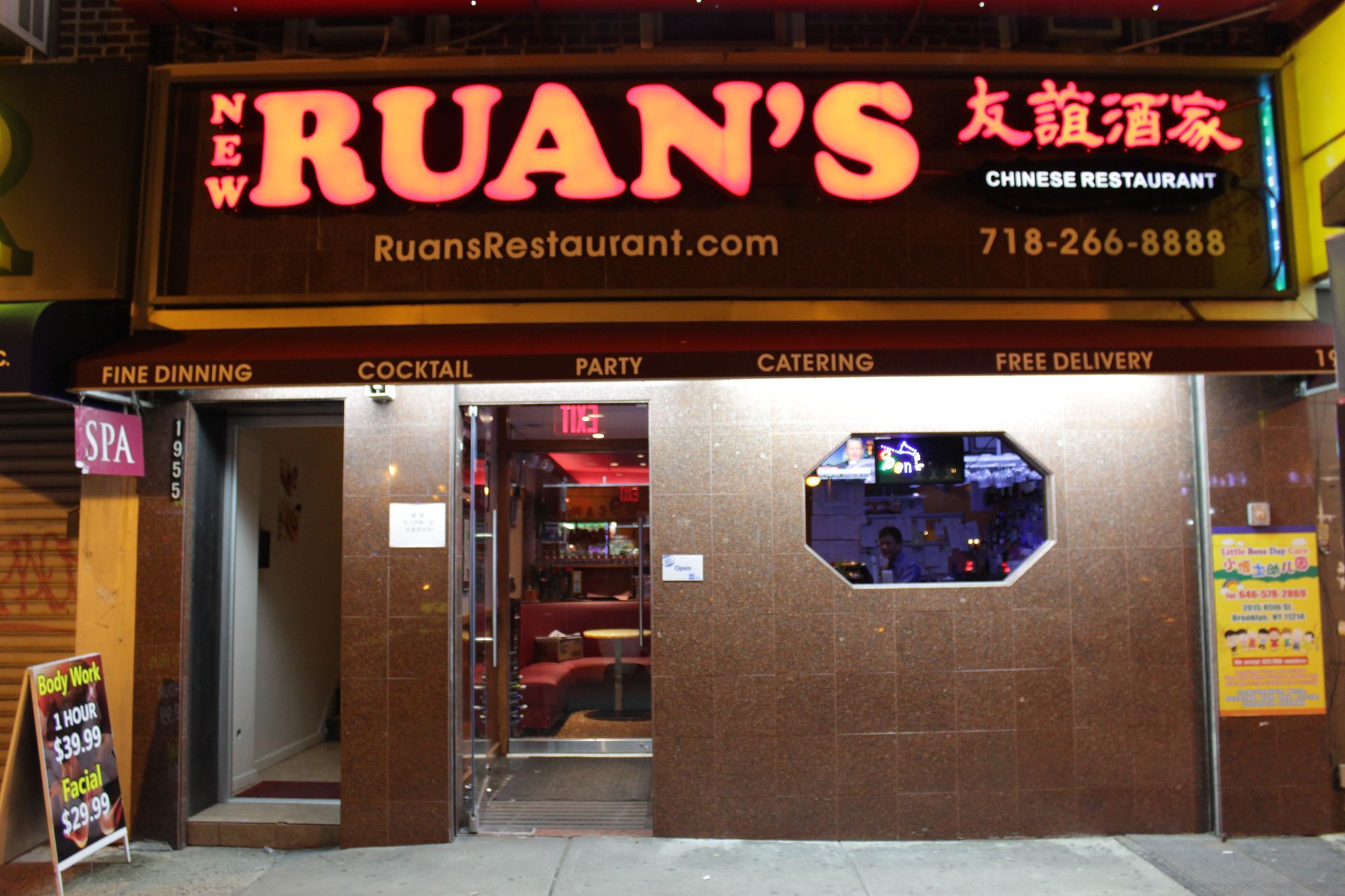 The atmosphere at New Ruan's Restaurant (1955 86th Street) was aromatic and busy. Waiters calmly served hungry customers as the fledging kitchen staff tried to focus on the daunting task that lay ahead of them.
For more than a decade, brothers Donald and Jimmy Ruan — who have been proudly serving up their Chinese-American fare on Bensonhurt's 86th Street for 25 years — have catered thousands of Lunar New Year celebrations at District 20 and District 21 schools and entertained hundreds of young guests at their restaurant each year.
Each February, the restaurant is overrun with orders from elementary schools. The owners of New Ruan's rely on their drivers and a sophisticated catering delivery system to keep the meals fresh and hot.
"We have to hire an extra waiter and driver to keep up with the demand. We have to stay late and come in early to keep up with the orders. The most we've ever gotten in one day is 1,500 orders," said Donald, the restaurant's chef and catering manager.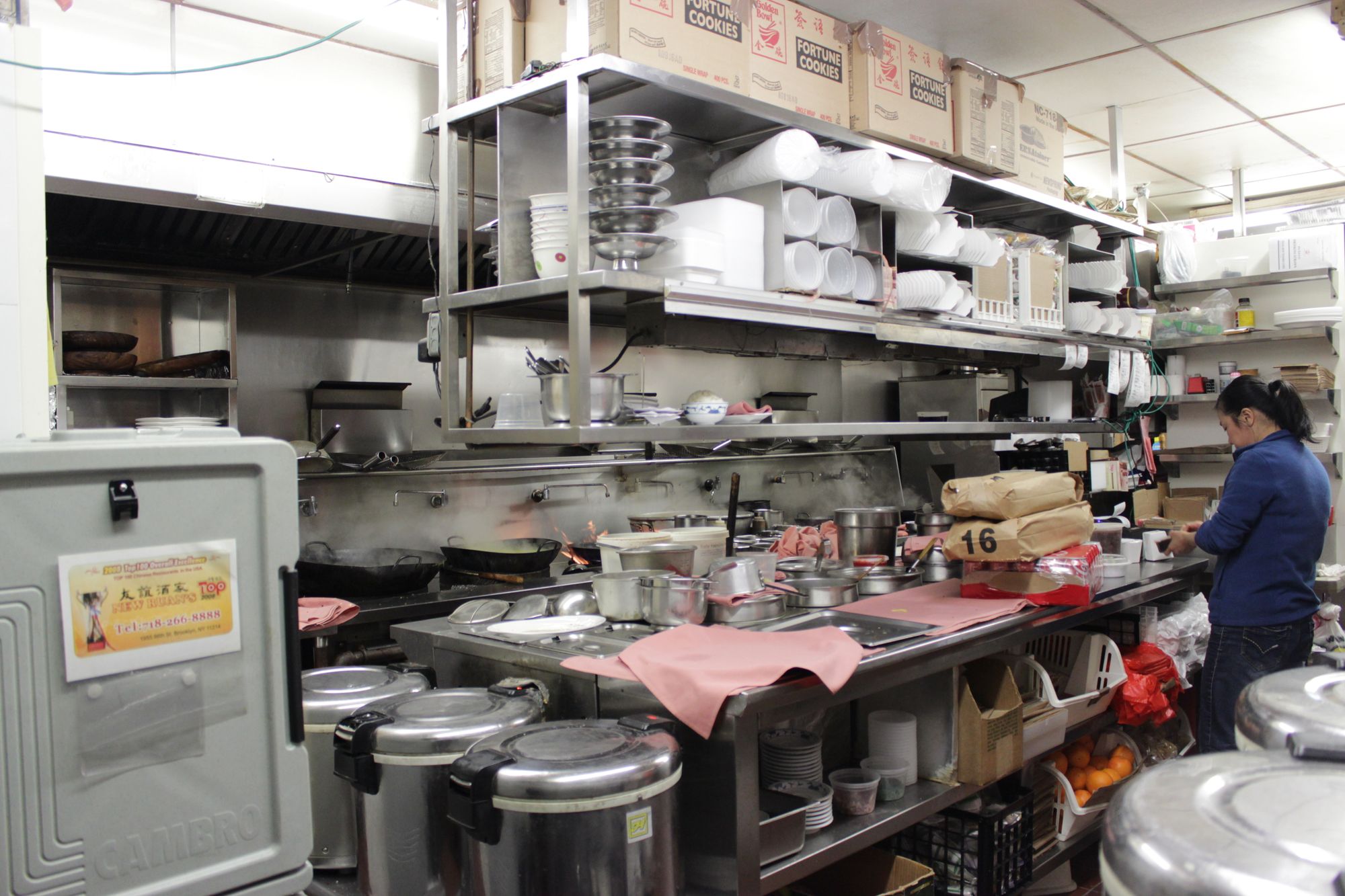 Students pay $6.25 to eat their meals at the school and $7.75 to eat in the restaurant. The children are given juice, vegetable fried rice, fried chicken wings and an egg roll. Schools often provide bus service to the restaurant so kids can enjoy the complete experience. This is one of three packages offered at New Ruan's, each one varying in price and menu options.
Donald stressed the importance of their service in explaining the cultural significance of Chinese New Year to the kids.
"We like to include a little fairy tale about Buddha, a red envelope for good luck and something the explains why we use chopsticks," he said. "American kids are sometimes more excited that Chinese kids to learn about the New Year and enjoy the Chinese-American food."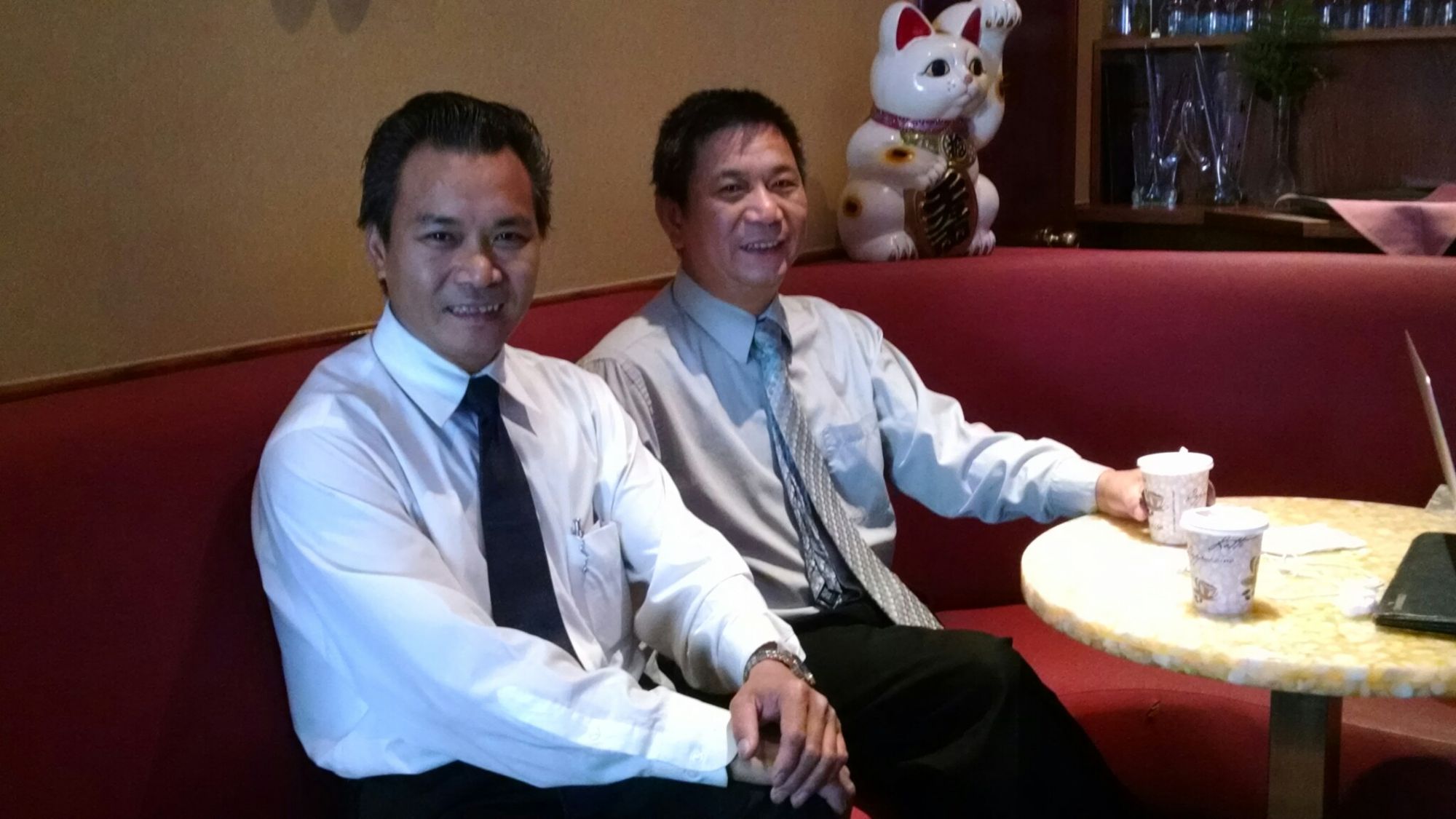 What students may not know, however, is that they are enjoying food supervised by Donald himself, a renowned chef who has earned numerous awards and has trained under a Chinese culinary master.
Rigid school schedules makes the orders more stressful for the New Ruan's staff. When we stopped by last Thursday, employees in the relatively small kitchen were busy processing 340 orders that had been made at the last-minute for the following day.
Elementary school kids typically eat from 10:30am to 11am in the morning, so the staff must prepare the food the night before and come in at 8am to cook it fresh. The food cannot be early or late.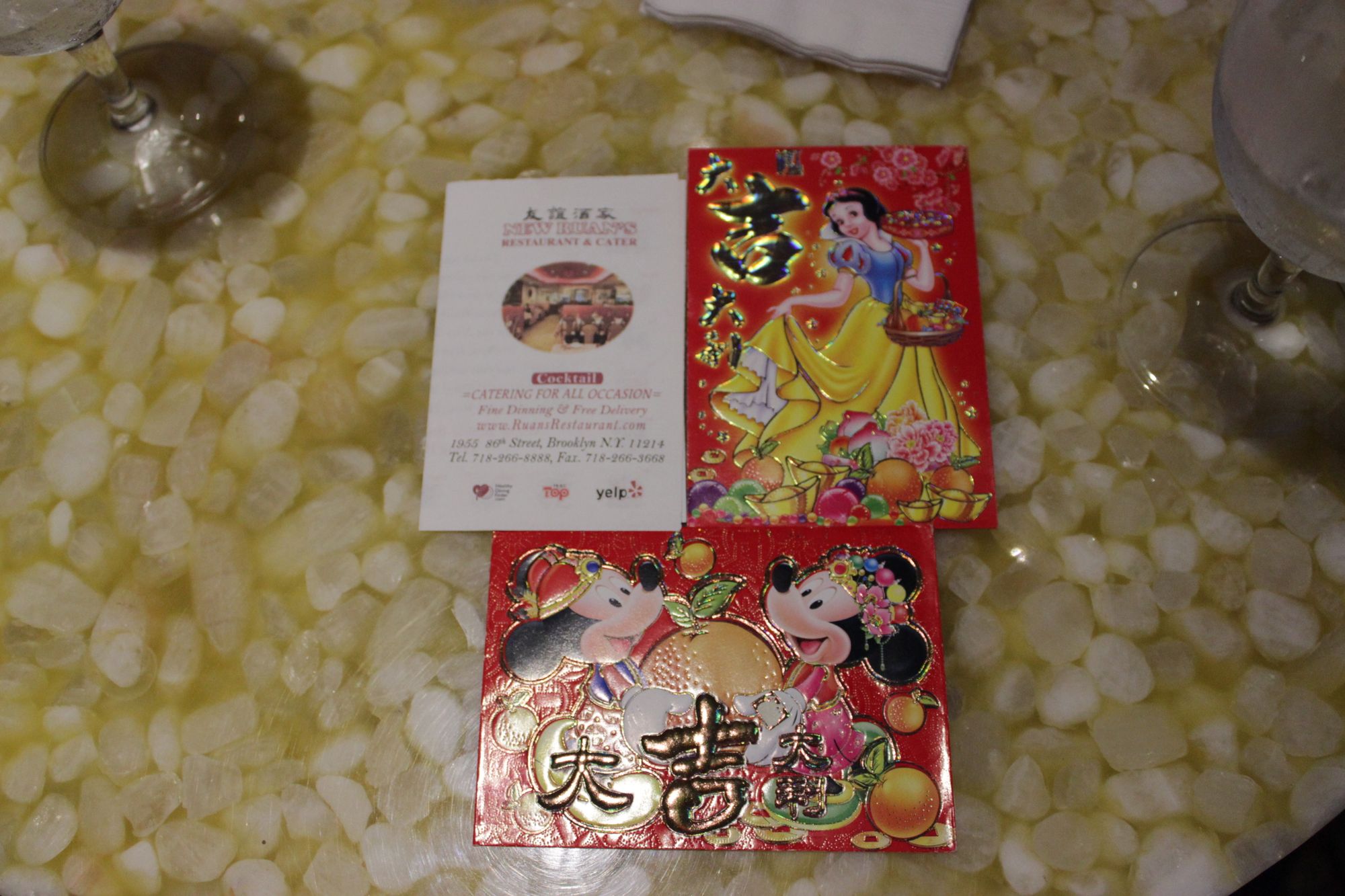 In a constantly changing Bensonhurst, an increasing number of local schools are incorporating Lunar New Year celebrations into their curriculums. This year, for the first time ever, Department of Education recognized the explosive growth of New York City's Asian population, and closed all schools on February 8 in honor of the holiday.
To celebrate 25 years of service to neighborhood, Jimmy and Donald will be running a Lunar New Year special for the grown-ups this year as well. Stop by the restaurant to enjoy their $35 lobster, $25 shell steak, or $25 prix fixe menu, which include a choice of soup, appetizer, entrée, and dessert.
Stop by New Ruan's Restaurant at 1955 86th Street, or call (718) 266-8888. Open 11am until 11pm daily. Also, check them out on Yelp.